Posted by DecoArt on Dec 16th 2015
Join us at the CHA Mega Show in Anaheim for a LIVE Mystery Box Challenge!
When?
Saturday (01.09.16): 12:30 - 1:30pm and 1:30 - 2:30pm
Sunday (01.10.16): 10:00 - 11:00am and 11:00am - 12:00pm
Where?
CHA Mega Show 2015 in Anaheim
DecoArt Booth #1701 and #1801
What?
Twelve (12) lucky participants per session (that's 48 total) will face off at our DecoArt Education Booth. Participants will receive a blank surface (from our awesome friends at Darice) and enough DecoArt product to get the creative juices flowing. We will also have products and embellishments (from our friends at Want2Scrap) scattered about each table to aid in your crafty adventure. Some of the products included in this event are: DecoArt Media, Americana Decou-Page papers, Americana Decou-Page, and more! Along with the surfaces and products, participants will have approximately 45 minutes to adorn their surfaces and face off against their fellow crafters! Oh and... you get to keep the goodies in your Mystery Box!
How?
Sign up at the DecoArt Booth as soon as the show opens! This will reserve your seat during one of the time slots. Remember: there are only 12 openings per time slot... so that means it's first come, first served, folks!
There will be also giveaways involved so you won't want to miss out. We will wrap up each session by picking a winner for a special DecoArt Prize!
Check it out... we've been busy putting the Mystery Boxes together this week!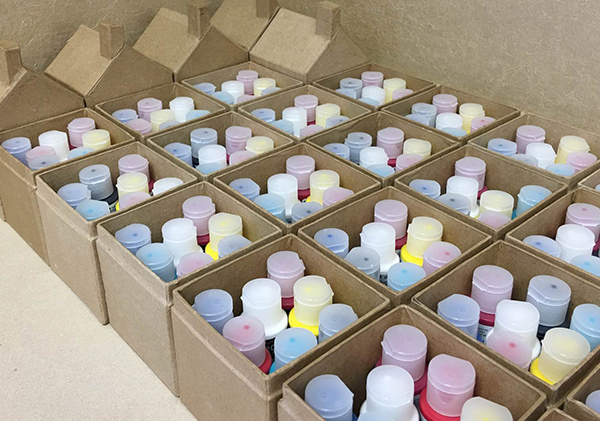 Here are just a few examples from our Design Department!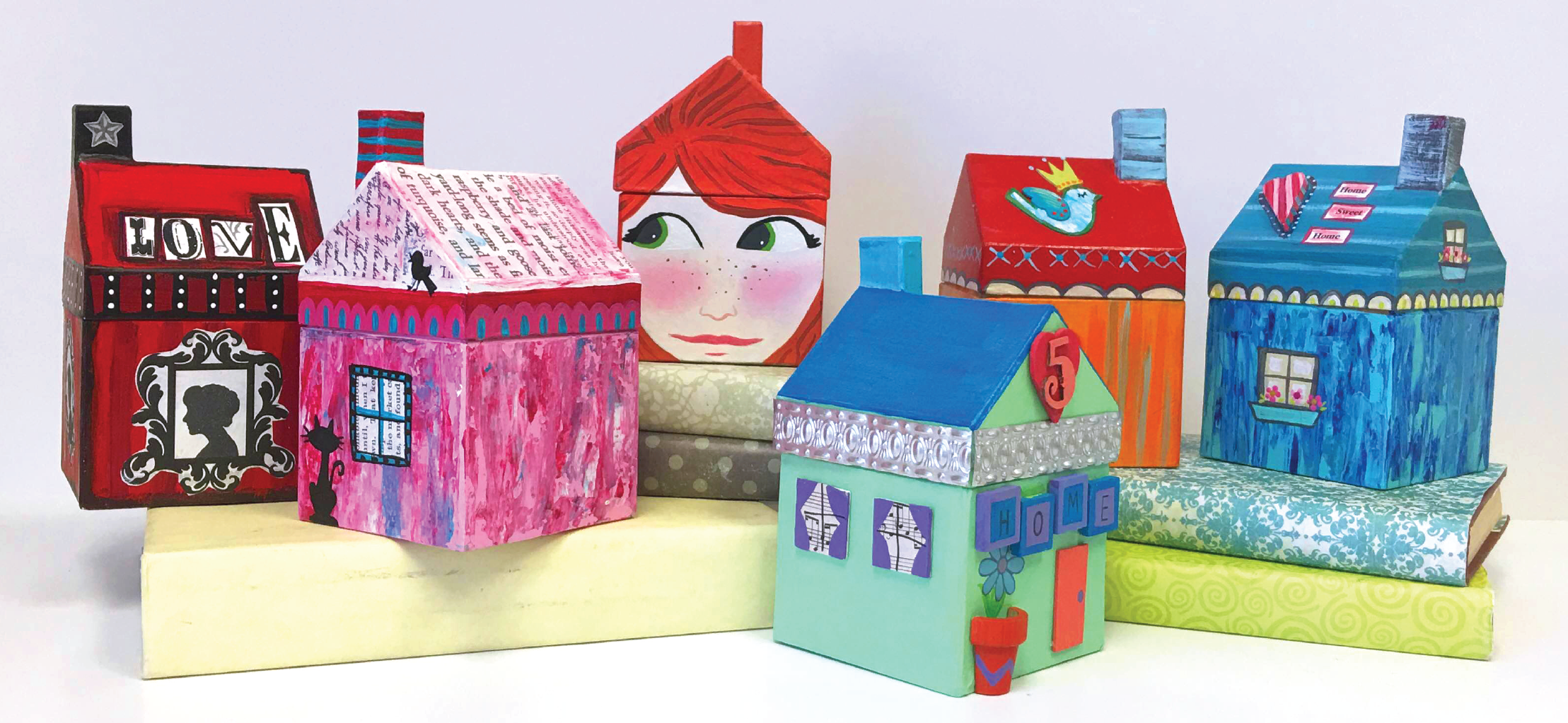 Remember this is by reservation ONLY! You must be present at the allotted time to participate and everyone will walk away with DecoArt products just for participating! It is a great opportunity to try some of our most popular products at no charge!