Posted by DecoArt on Sep 5th 2016
Ursula Wollenburg created this mixed media sunflower on a vintage book cover with DecoArt Media. 
Items Needed:
5x8 Vintage Book Cover
Paper Towels
Scissors
Ribbon
140lb Watercolor Paper
Small Dot Stencil
Assorted Brushes
Palette Knife
Pencil
Instructions:
Loosely apply gesso to the background with a palette knife, leaving some areas of book cover exposed.

Proceed with a wash of Burnt Umber brushed onto the moist gesso. Here and there. Allow to dry. With a pencil, sketch on the sunflower, Approximately, covering a 4-5 inch area. Add any other pencil marks at this time if desired.
Wash Raw Sienna onto the entire flower.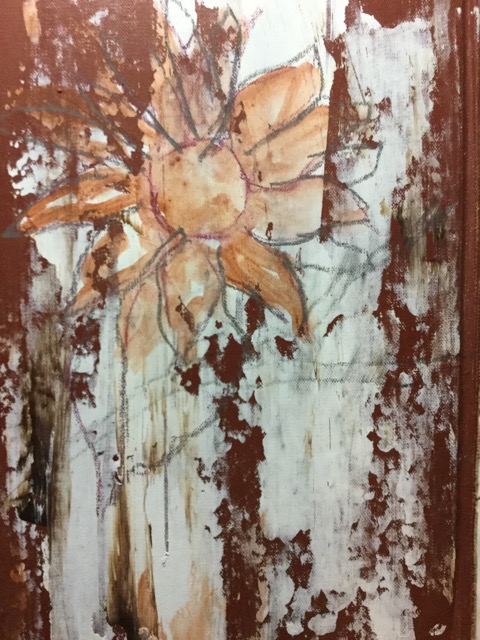 Using a piece of watercolor, Paper, wash in the following colors. Naples Yellow, Primary Yellow, Vermillion and Quinacridone Gold. In nor particular order, Tear them into strips shaped like flower petals. Tearing them gives it a more organic feel. Allow to dry.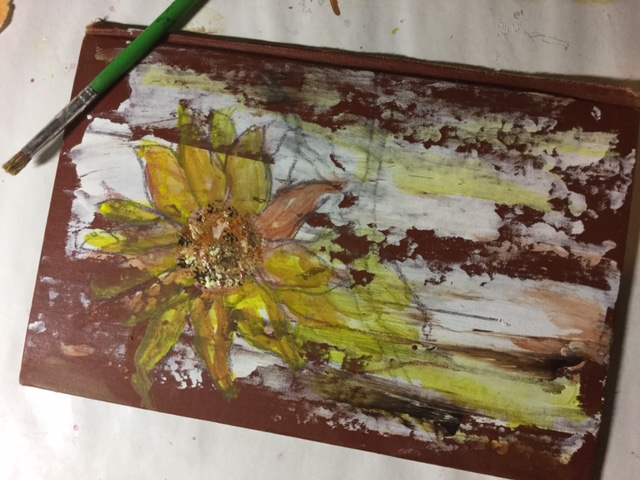 Wash flower in with Primary Yellow. Stipple center in with the following: Burnt Umber, Raw Sienna, Quinacridone Nickel Azo Gold and Titanium White. Begin developing the leaves with washes of Sap Green. Proceed with brush mix of Yellow Hue and Primary Yellow to petals. Shade with Raw Sienna as seen in photo.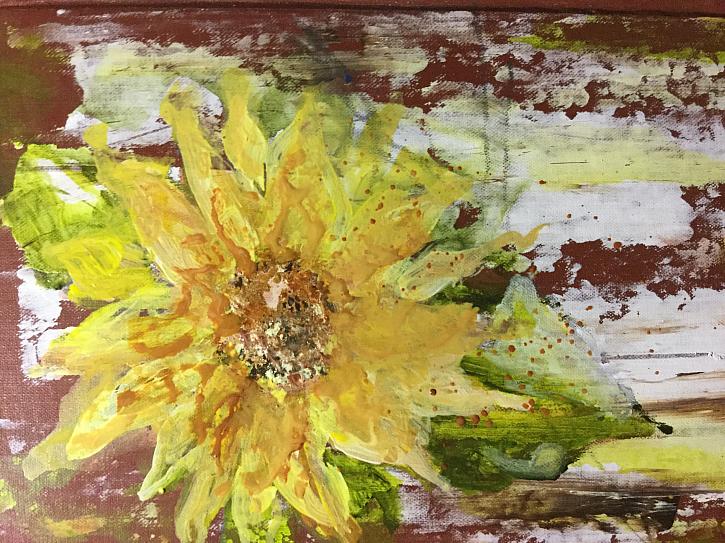 When dry, add Matte Medium to flower petals and back of the watercolor pieces. Begin to attach the watercolor petals you created earlier. Leaving some of the painted petals exposed. Begin shading with Raw Sienna and Burnt Sienna around the center of the flower. Highlight with Titanium White. Wash Patina Green into leaves and highlight with Titanium White. Shade leaves with Sap Green.
Spatter remains of palette colors onto the finished design. Add dots of Carbon Black and Titanium White to the center of the flower.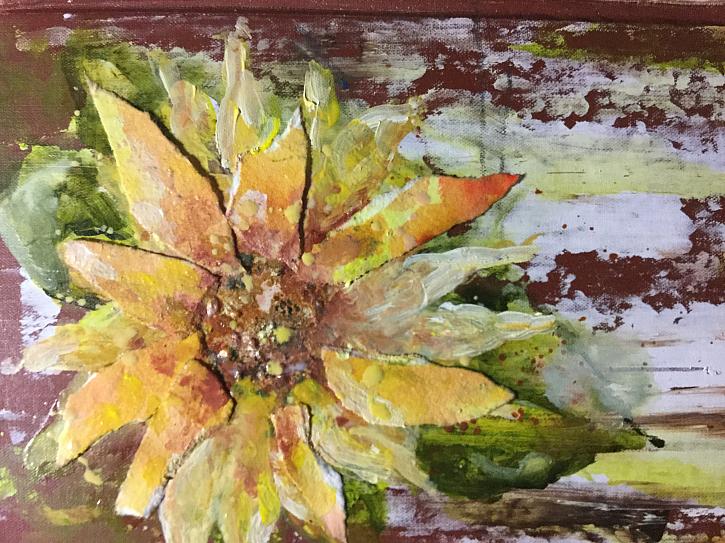 I used a small dot stencil and created some texture to match my ribbon to bottom right and the left side of the cover. Using Patina Green.

Attach a cut out butterfly, the word "Sunflower" (I cut both out of an encyclopedia) and your choice of ribbon with Matte Medium.

Now you have a book cover pretty enough to frame!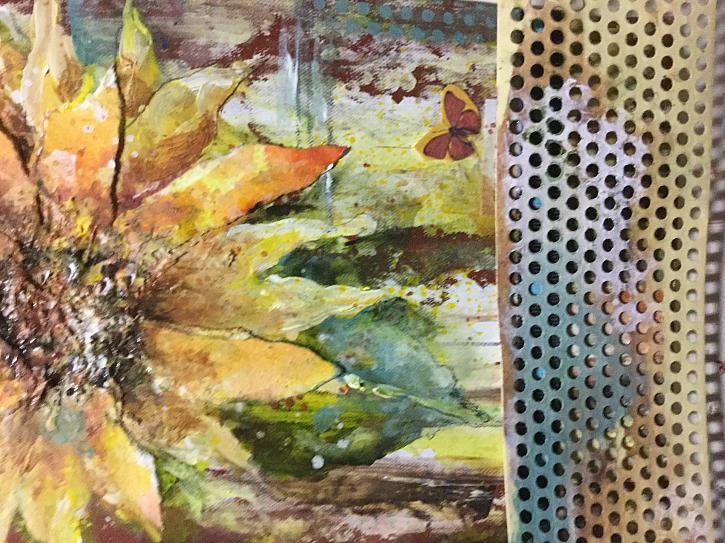 Thank You! Happy Painting! Ursula