Posted by DecoArt on Jul 1st 2018
My 7-year-old daughter will be going into second grade this fall. One of her favorite items of clothing are shoes. She is definitely a shoeaholic so I wanted to make her her very own custom pair for back to school. She loves bright colors so I thought these DIY abstract kid's shoes would be perfect for her. These shoes were so easy to make and they turned out fabulous!
Items Needed:
Painters Tape
Toothbrush
White Canvas Shoes
Instructions:
Start by gathering your supplies. I am using white canvas shoes to paint so the paint colors will be bright and vibrant. If you use colored shoes the paint colors might be slightly off. Just keep that in mind when choosing shoes for this project.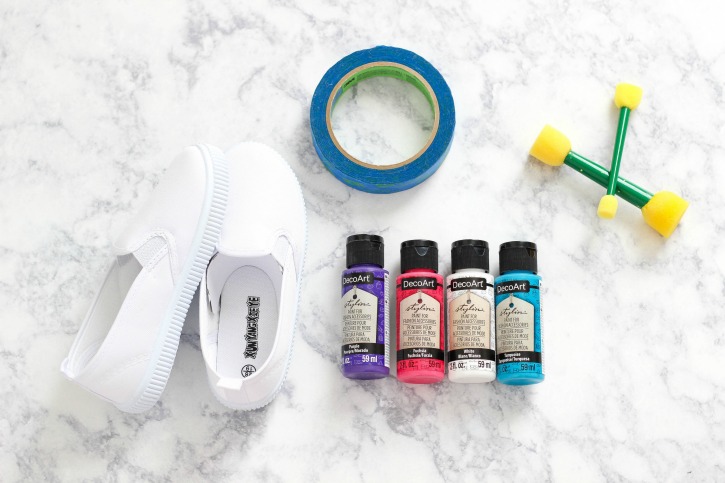 I used painters tape to protect the soles of the shoes. If you want to paint the entire shoe, just skip this step. Next, I started at the toe of each shoe using the color fuchsia. Lightly dab the paint pouncer into the paint and dab onto the shoe.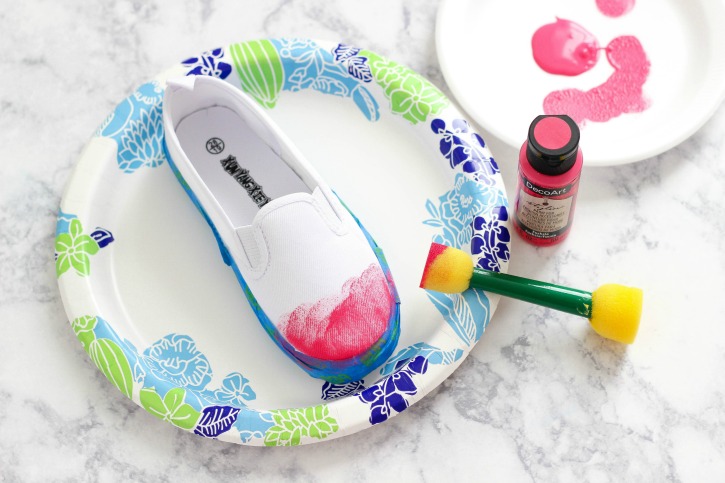 Cover the white canvas completely. I only needed to apply a coat of the DecoArt Stylin Multi-Surface Fashion Acrylic paints. To create an abstract look, I faded three colors from the toe of the shoe to the heel.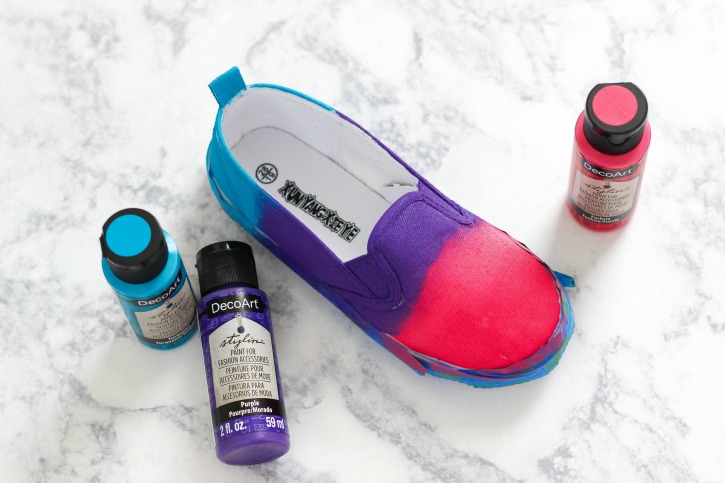 The final step is the fun part. I created a splattered look by dipping the bristles of a toothbrush into white Stylin paint. Use your thumb to flick the paint onto the shoes in random areas. You can add as much or as little white paint as you like.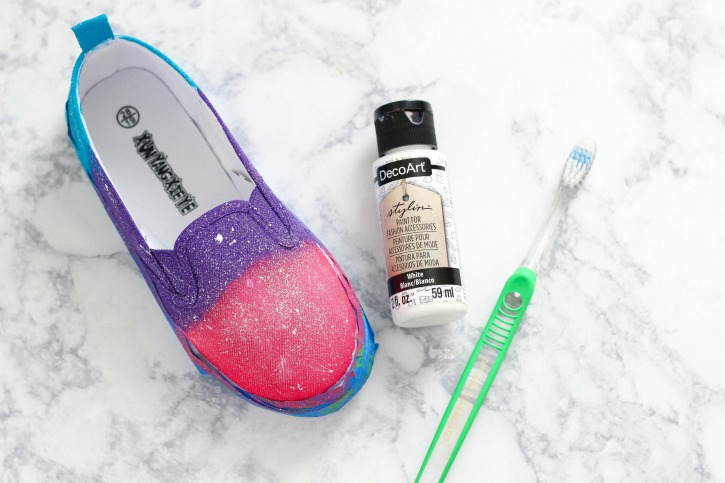 My daughter loves how these abstract kid's shoes turned out. She can't wait to wear them when school starts. These shoes were very easy to make and took roughly 30 minutes from start to finish. This is a great project for beginners and fashionistas!