Posted by DecoArt on Jul 11th 2016
Landscape paintings are classic. Capturing a bit of your majestic surroundings to hang on your wall doesn't have to be overwhelming though. Whether you enjoy gazing at a modern take on the mountains or you prefer a view of rolling fields, we hope we can inspire you with our DIY canvas wall art pieces.


What's outside your window to paint? We'd love for you to share your favorite landscape for a chance to be featured #decoartprojects.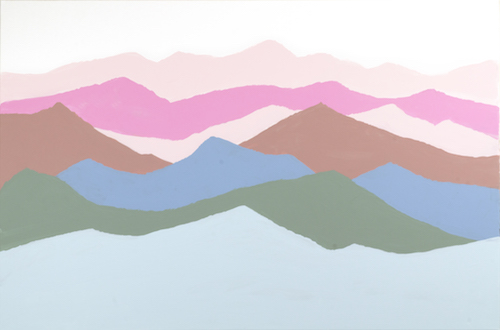 ARTIST: PLA Schneider
Whoever would have guessed that the colors known as "baby colors" (hence the name) baby blue and baby pink would be trending! Those two trending colors were my inspiration for this very simple modern mountain landscape. I did not sketch anything out, as I figured it would look more like natural mountains by painting freely. Starting from the bottom up, I simply painted the mountains in layers with Blue Haven, Blue Mist, Baby Blue, Terra Coral, Pink Chiffon, Baby Pink, Pink Chiffon (again) then lastly Titanium White for the sky.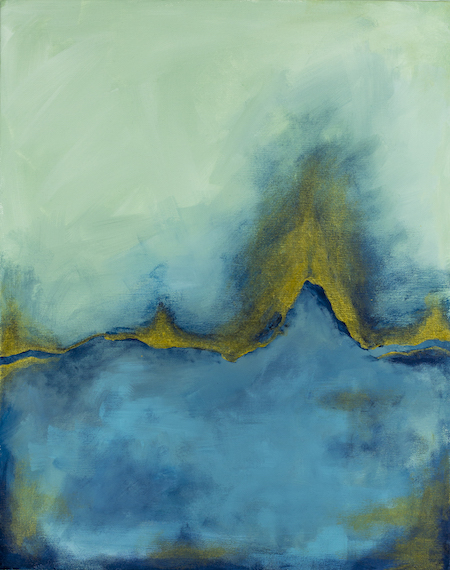 ARTIST: Felicity Greiner
I was inspired by a photograph I saw of an ocean landscape. I began by drawing an exaggerated line of the large waves as the horizon line. I roughly applied Sea Glass above this horizon line and Ocean Blue below. I began blending in each color into the opposite horizon line, adding in Prussian Blue and Indian Turquoise. Once I was satisfied with that, I began adding in Splendid Gold at the horizon line. I kept playing back and forth with colors until I achieved the look I wanted.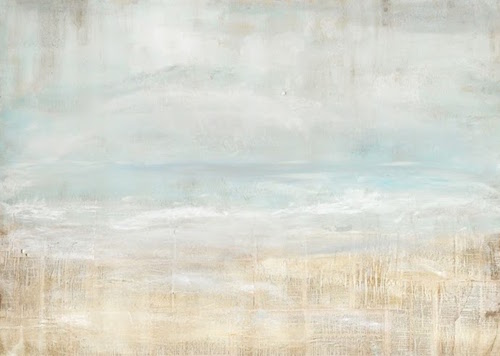 ARTIST: Lucy Akins (Craftberry Bush)

See how Lucy of Craftberry Bush created this work of art with Americana Acrylics and Decou-Page. Inspired by the beach, creating a piece like this is sure to bring about relaxation.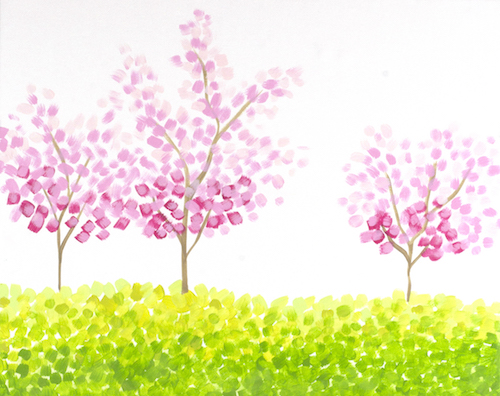 ARTIST: PLA Schneider
Mother Nature is the best artist in the world! When I first moved to Danville, Kentucky, I saw these gorgeous pink trees adorning this quaint small town. This was the inspiration for this simple landscape. If you can make a brush stroke, you can easily make this painting. I first painted the canvas in Titanium White. Next, I used a flat brush (in the width that I wanted the brushstrokes) and painted the field in Irish Moss, Chartreuse Yellow, and Lemonade. Then I used a smaller brush to paint the three tree trunks and branches in Burlap. Lastly, I used the same flat brush I used for the field to paint the leaves in Dragon Fruit, Baby Pink, and Pink Chiffon.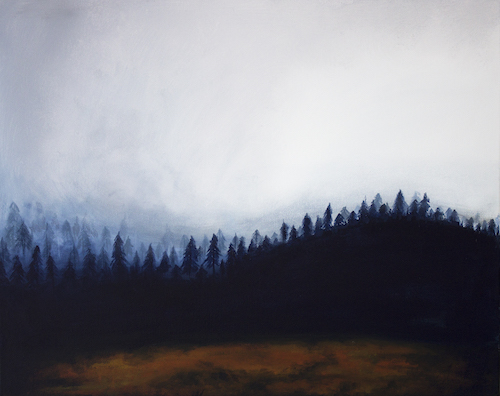 ARTIST: Felicity Greiner
I have always been inspired by foggy landscapes; the feeling of uncertainty and the unknown is intriguing. I wanted to recreate the feelings I have when confronted with a foggy morning. I really concentrated on smoothly blending the colors together and working with a small palette of Prussian Blue, Cool White, Asphaltum, and Georgia Clay. After my background colors were blended, I finished by adding in details of trees that faded into the distance.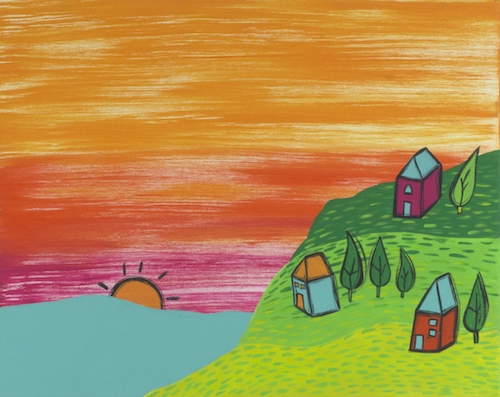 ARTIST: PLA Schneider
This landscape and color palette was inspired by the rich colors and warm turquoise seas of Mexico. The background was created by lightly swiping a chip brush horizontally in Dragon Fruit, Tangelo Orange and Tangerine. The hills are also painted in layered colors from top to bottom in Margarita (how appropriate!), Sour Apple, and Kelly Green. The little houses were first sketched out and then painted with Bahama Blue, Tangelo Orange, and Dragon Fruit. Next came the little trees which I also sketched out and then painted with Sour Apple and Kelly Green. The warm sea is painted in Bahama Blue. The sun came next in Tangelo Orange. Lastly, I loosely added the fine detail line work with Graphite.
Which landscape makes you want to escape into a painting adventure?