Posted by DecoArt on Mar 16th 2015
Steps on how to make this large mixed media apothecary book box.
Items Needed:
Plain Paper Mache Book Box
Stencils
Palette Knife
Paint Brushes
Soft Cloth
Glue
Shaped Plaque
Embellishments (old Jewelry, Metal Ornament, Etc)
Patterned Tissue Paper
Instructions:
Using a palette knife, apply Modeling Paste / Texture paste through your chosen stencil.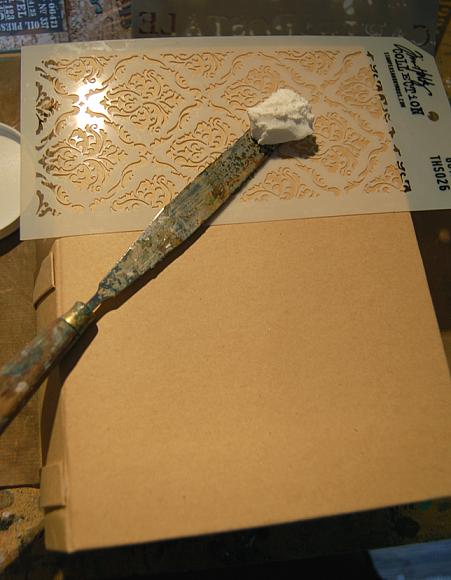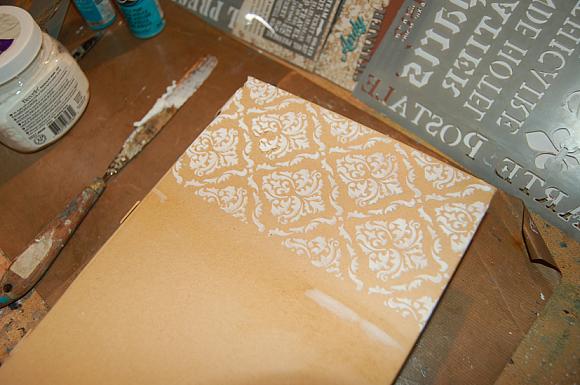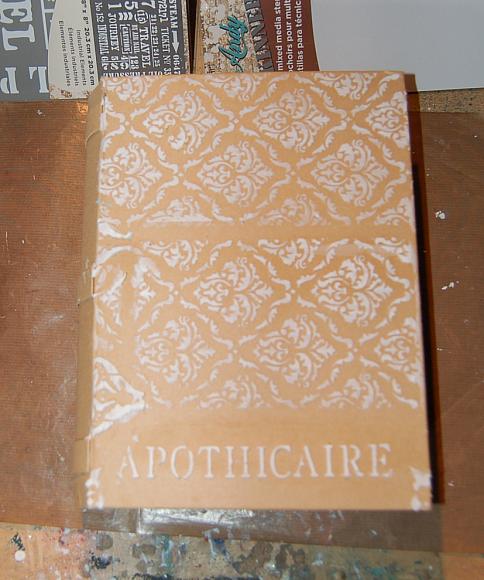 Allow the texture to dry thoroughly. Then paint a coat of Indian Turquoise acrylic paint over it. Continue to paint the whole book box.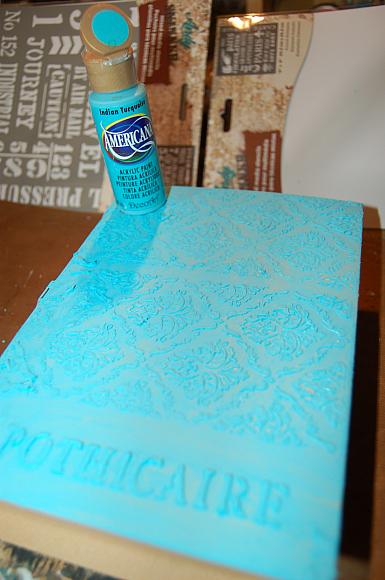 Apply a coat of cobalt teal media fluid acrylic to the front cover.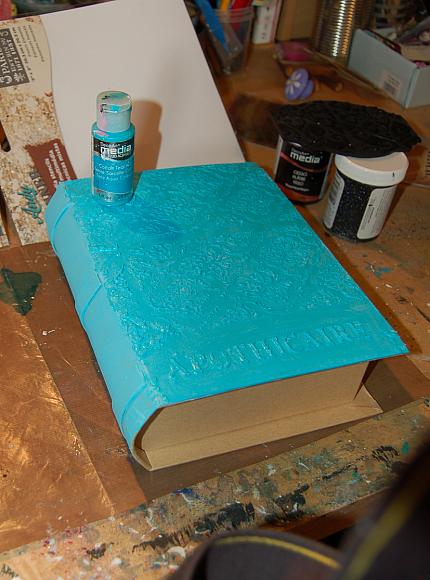 Apply a wash of Quinacridone Gold from the top, allowing it to run down the surface.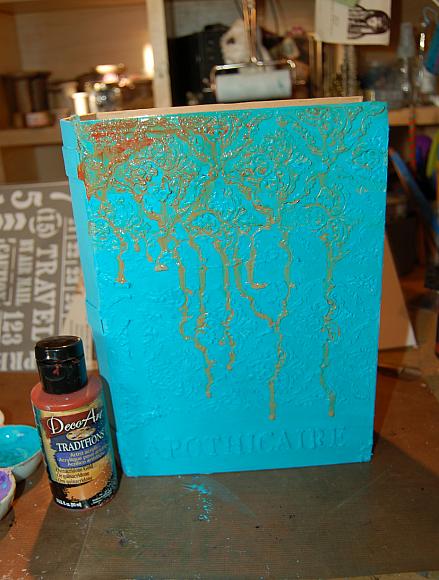 Continue to apply the Quinacridone Gold until you are satisfied with how it looks then allow to dry.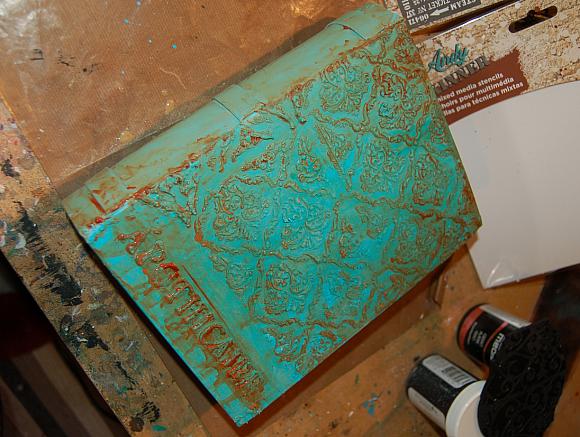 Using a soft cloth (or your finger) gently apply some metallic lustre to the raised surfaces of texture.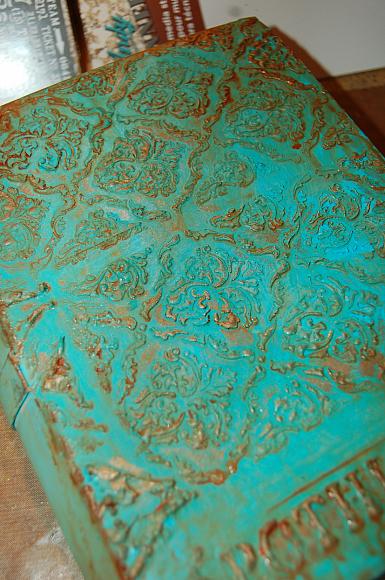 Give the wooden plaque a coat of black gesso and allow it to dry.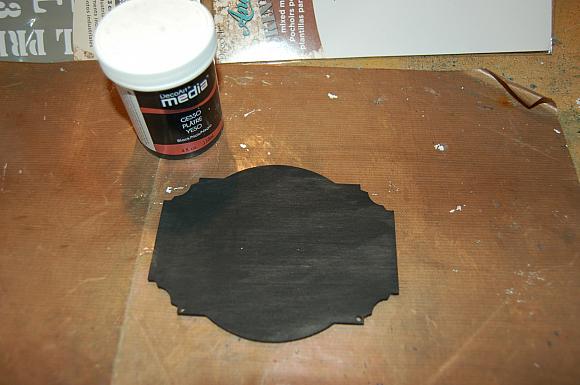 Apply black modeling paste through stencil and leave to dry thoroughly.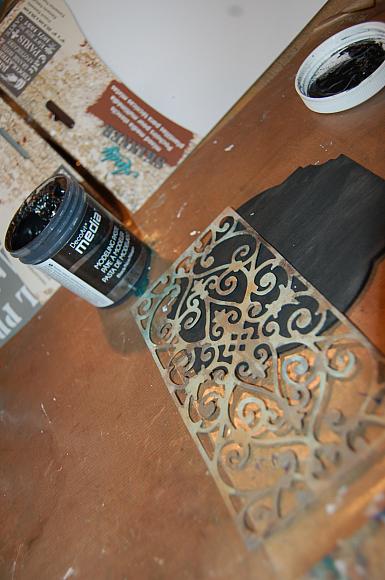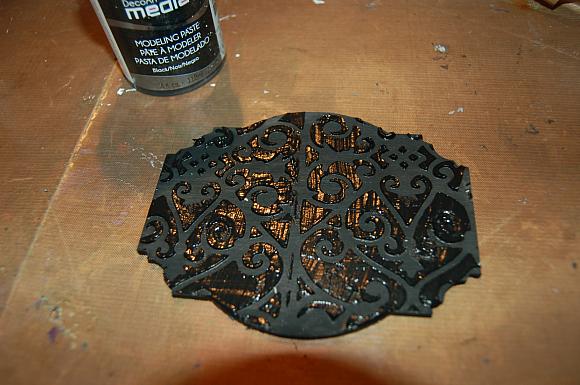 When completely dry, apply a couple of coats of titanium white acrylic paint. Allow to dry thoroughly.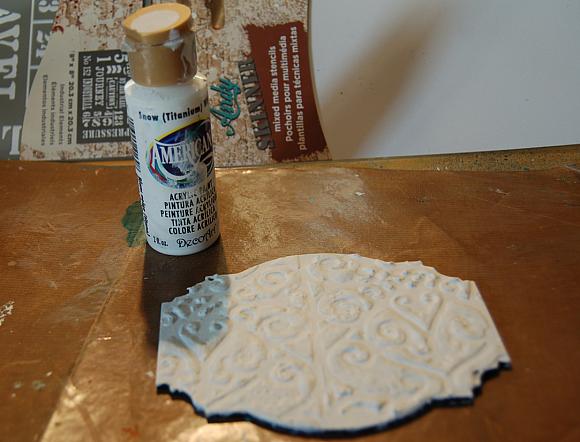 This step should only be done if the modeling paste has had time to dry completely solid so perhaps leave t over night.
Using sandpaper, gently sand over the top of the plaque just enough to take off some of the white paint on the raised surfaces. This should give a bit of a worn 'wrought iron' look.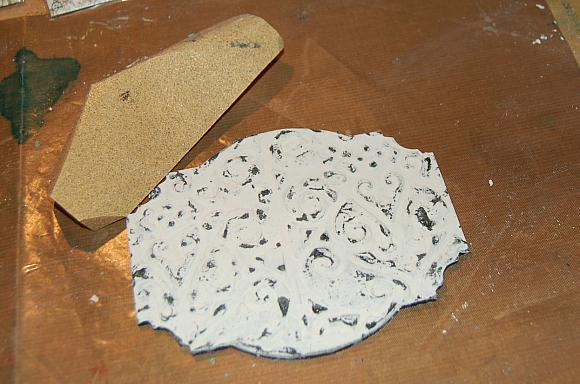 To make your wrought iron look rusty, use the Quinacridone gold wash in the same way as you did the book cover.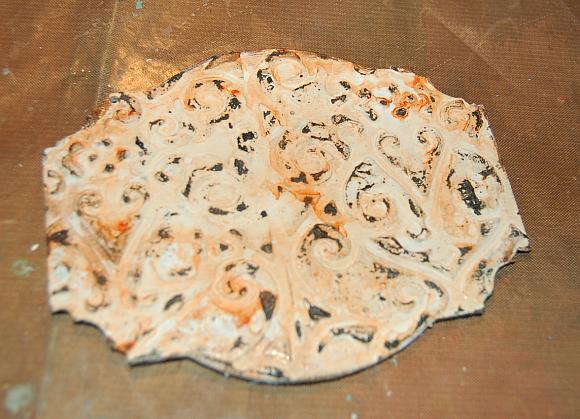 Apply a coat of Patina Green antiquing cream and use a soft cloth to remove excess. You can remove as much or as little as you like. Apply a protective coating of sealer or varnish to the book and the plaque.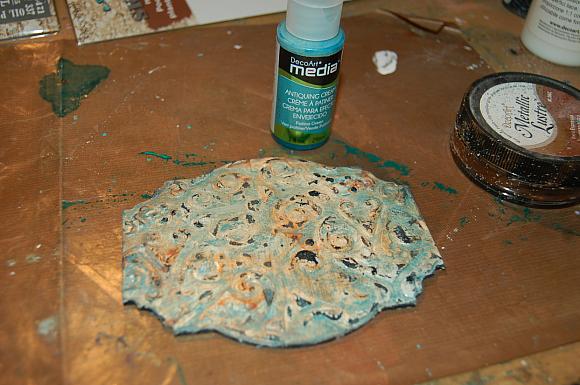 Now finish your book with the embellishments you chose.