Posted by DecoArt on Jan 23rd 2017
These DecoArt® Media Fluid Acrylics are perfect for your mixed media, art journaling, collage and altered art forms. They are highly pigmented and can be used alone or mixed. Plus, they have excellent tinting strength, they're permanent and water-resistant. They are also water-based and made in the USA.
Here's how to make a colorful cover for your Art Notebook.
Items Needed:
Plain Notebook
Rubber Stamps
Vinyl Letter Stickers
Tape
Ruler
Instructions:
Gather your supplies.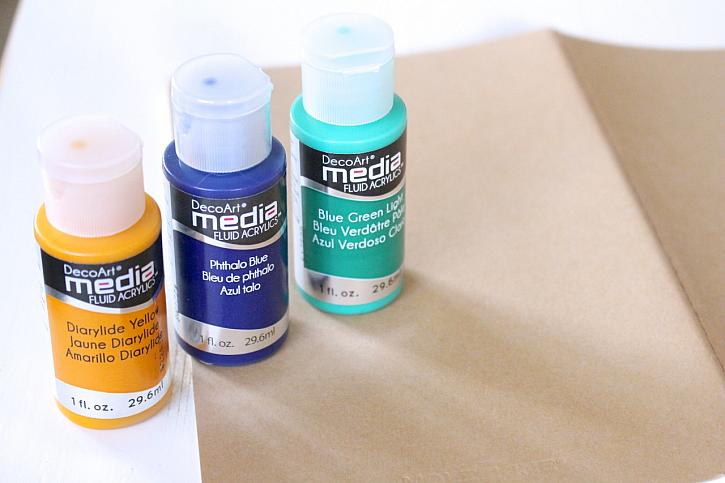 Measure 3" from top of notebook and place a strip of tape there. Paint the area Diarylide Yellow.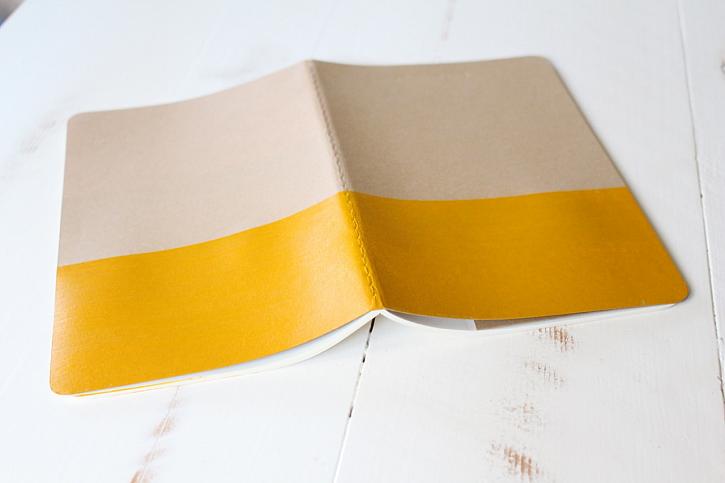 Place letter stickers on notebook. Add tape under yellow area.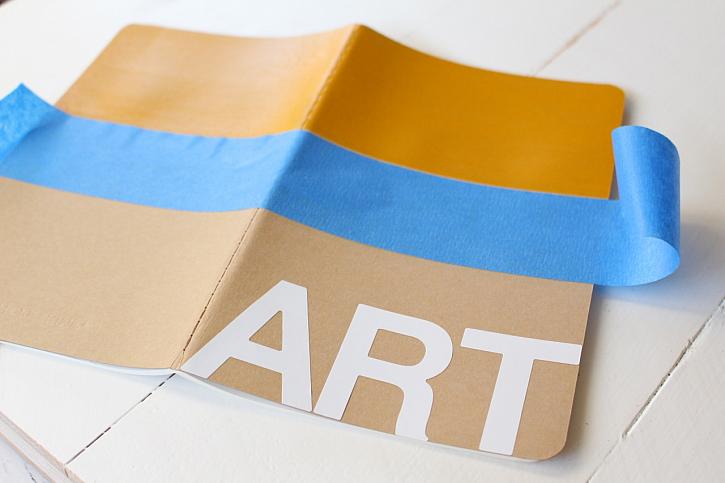 Paint the area Phthalo Blue (including on top of the letters).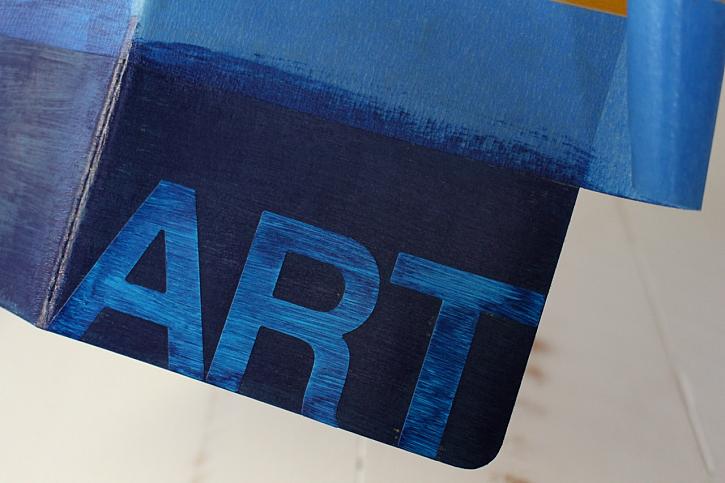 Gently remove the letters.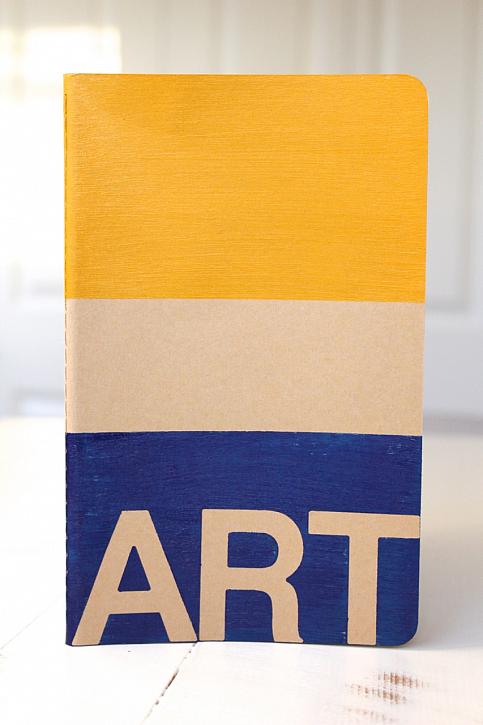 Paint the stamp(s) various color and stamp them. I used Blue Green Light on the two cactus, Blue Green Light and Diarylide Yellow on the smaller cactus, and Phthalo Blue on the small triangle stamp.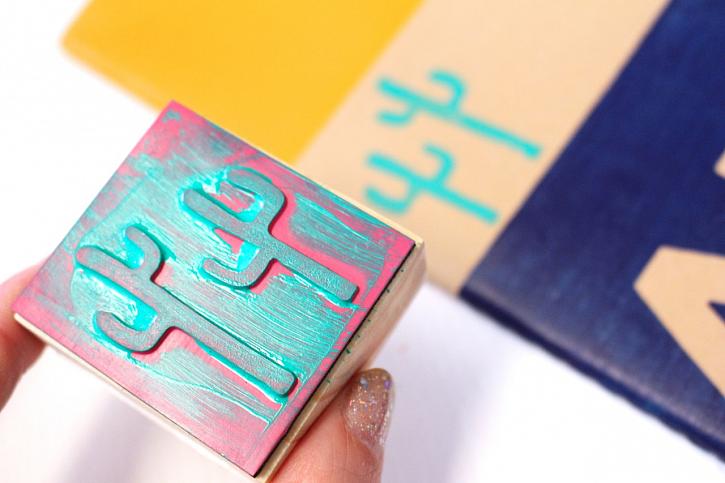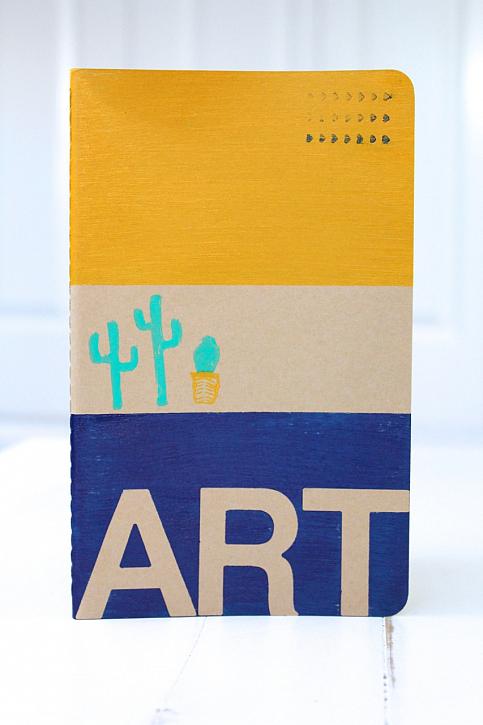 Finally, add a thin layer of DecoArt® Media Antiquing Cream in Titanium White over the yellow area.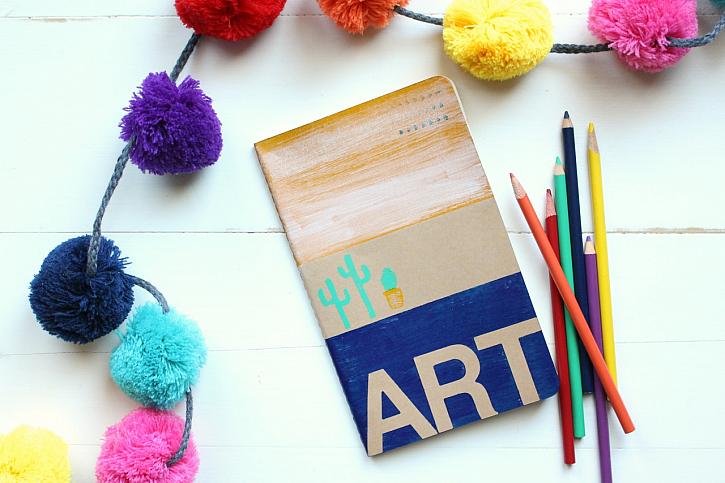 Happy Art Making!