Posted by DecoArt on Jul 30th 2017
Create your own mini beach ball necklace with the kids this Summer! I'm all about a craft for the kids so I was pretty excited to work on this project.
I knew I wanted to do a Summer craft so I started thinking what are some fun things for Summer.  My first thought was the beach.  So a beach ball craft came to mind right away. I have a TON of wooden beads so I knew they would be perfect for a beach ball craft!
Items Needed:
Wooden Beads
Cording
Assorted Brushes
Instructions:
It was hard to pick out my favorite colors for this project, but of course I wanted to go with a beachy feel and classic beach ball look.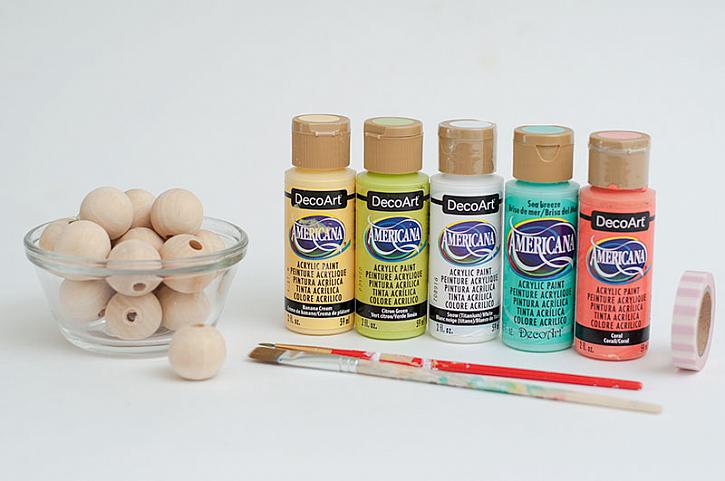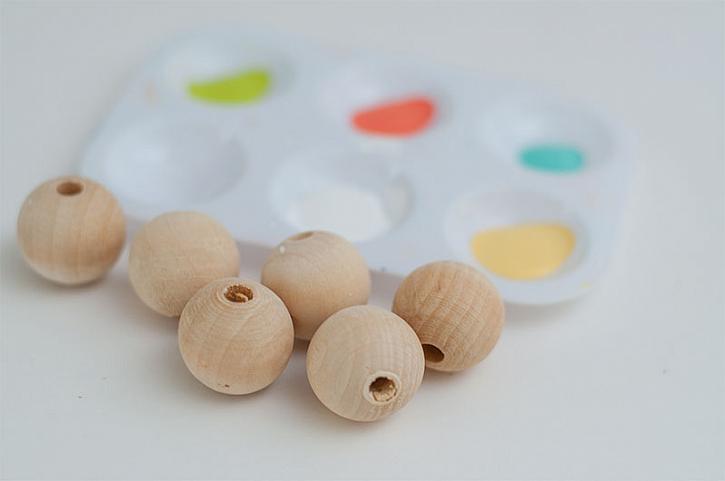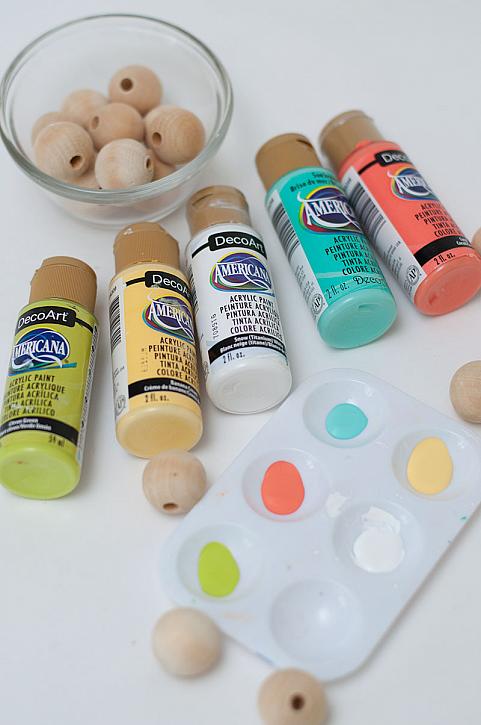 Step 1 - I painted all the beads white first. I only needed to paint on one coat and let dry 10 minutes.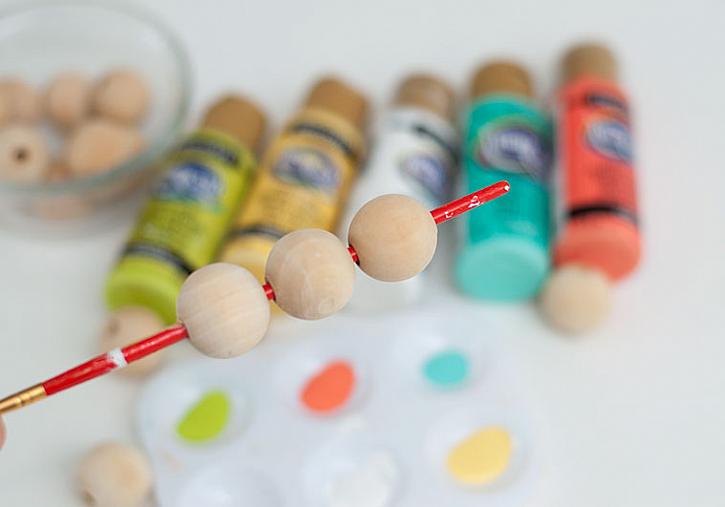 Tip: You can add your beads to a thin paint brush. This will help keep the beads in place and make it easier to paint.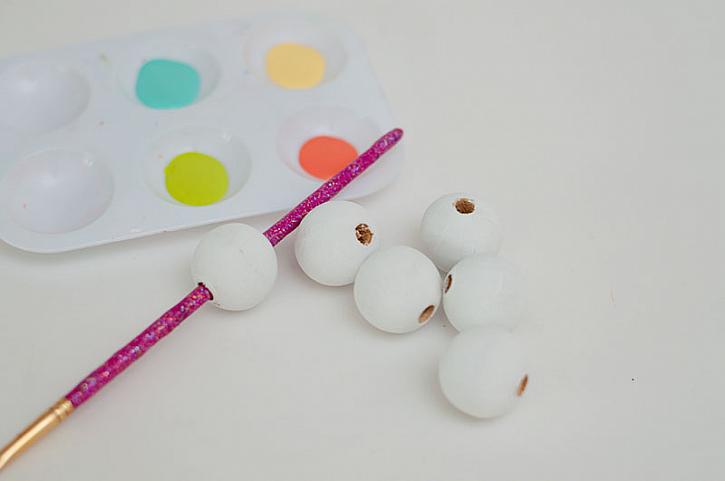 Step 2 - Now it's time to add your fun colors!! Since the beads have holes at the top I felt the lines didn't need to be perfect. So I decided not to tape them off. Just let the kids free hand their lines. They can start thinner at the top and a little wider in the middle.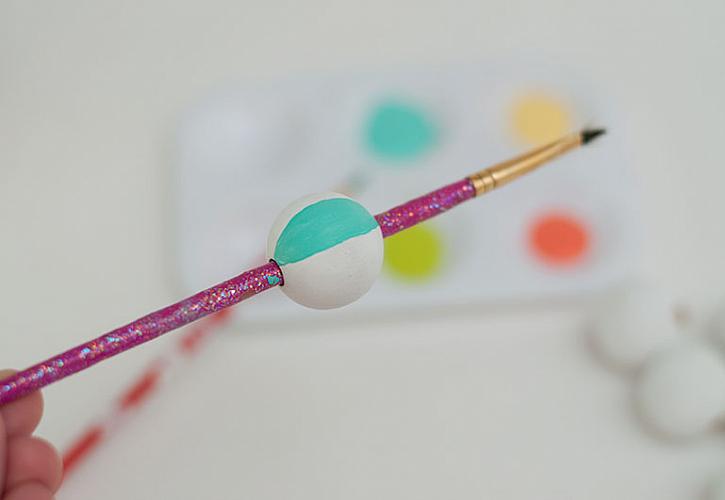 Wow they really look like mini beach balls!!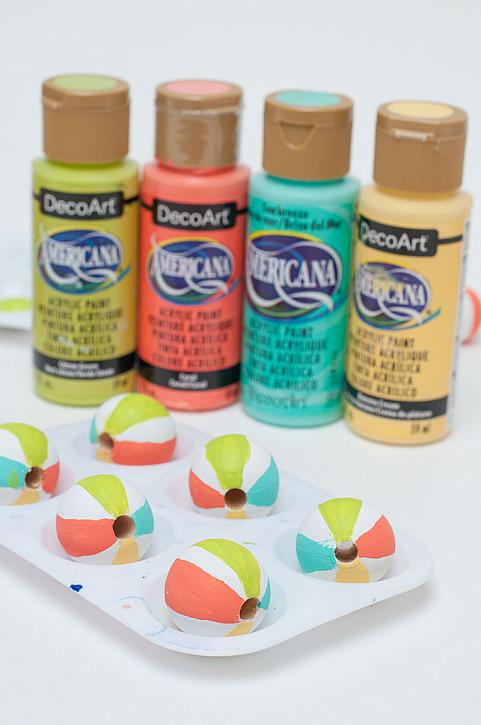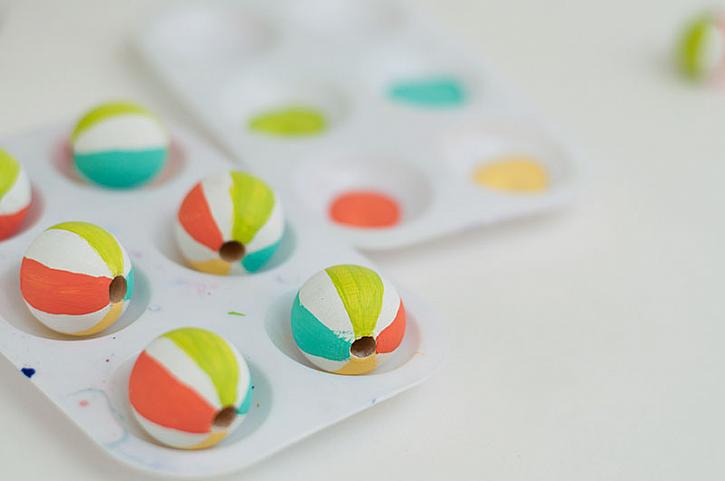 Step 3 - Finally I decided to make the mini beach balls into a fun necklace. You could even make them into a keychain. The possibilities are endless!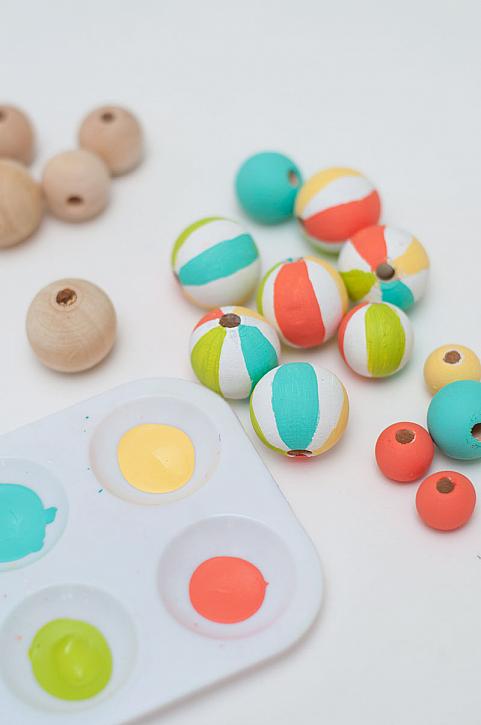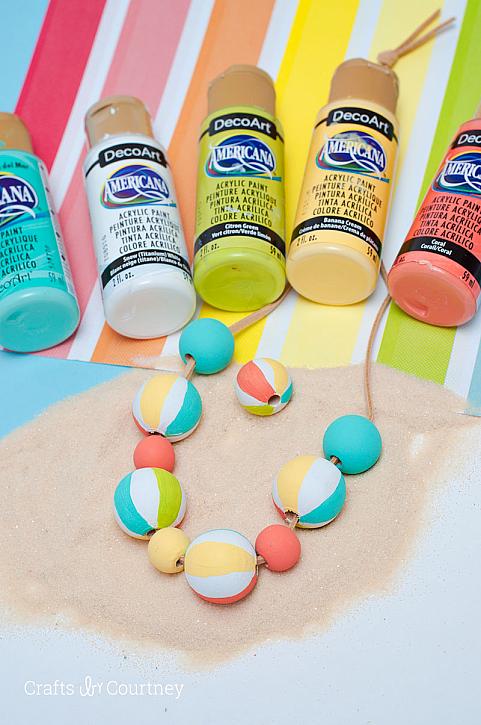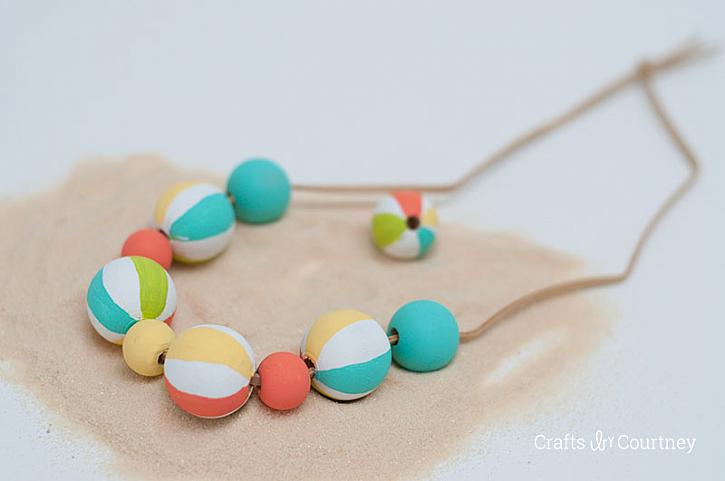 I am in love with how these beach balls turned out! Now I need to make some larger size beach balls for the house!