Posted by DecoArt on Jul 10th 2017
I love the beach and the sea, and they often inspire my work. Today I've made a mixed media canvas that includes found objects and beachcombings alongside some of favourite Media products, including one of the Permanent Misters. I've shown you here how you can get different effects with the mister depending on how it's used – for the background I diluted the spray well with water to make it move like watercolour and create a fluid background. When combined with Crackle Paste, this technique really helps the crackles pop as the mist settles into them. On the cheesecloth I used the neat spray to create vibrant pools of colour and shimmer on the delicate fabric, which contrast against the pastel background.
Items Needed:
Canvas Board
Cheesecloth
Corrugated Card
Wooden Leaf Shapes
Small Beads
Beach Findings
Instructions:
Prepare the canvas board with white gesso. Stencil the bubbles onto the canvas using Crackle Paste. Allow to dry naturally.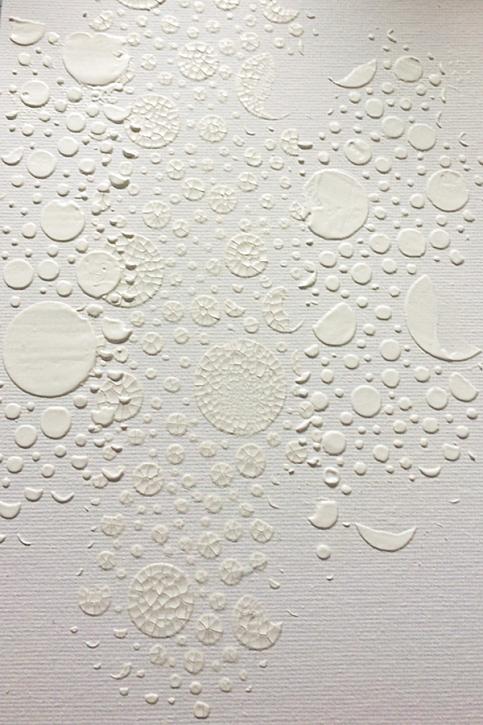 When fully dry spray the canvas with a little water. Decant some shimmer mist onto a palette and water it down. Apply pools of mist around the stenciling and allow it to spread with the water – add more water if it's not moving enough.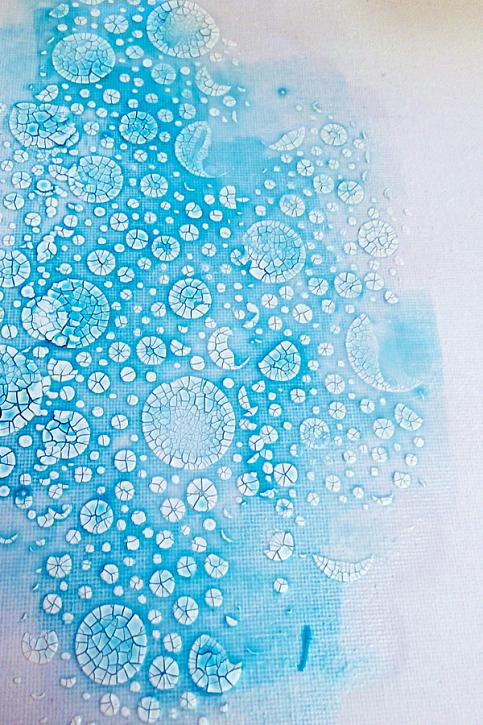 Spray a pool of shimmer mist (undiluted) and dip some cheesecloth into it to add patches of colour – I didn't colour the whole thing, just scrunched and dipped to get small areas of colour. Dry brush a piece of torn corrugated card with gesso.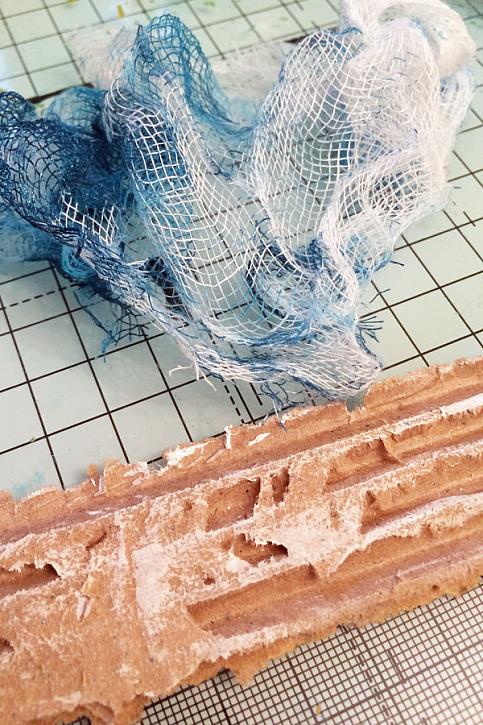 Add these to the canvas with Matte Medium. Add pools of Matte Medium into the cheesecloth and fill the pools with small beads to add texture.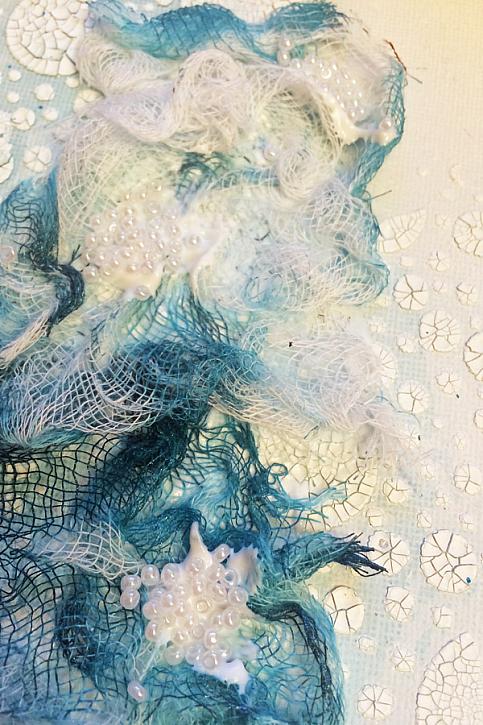 Add some sparse areas of Crackle Paste to some driftwood pieces and when dry add a wash of shimmer mist over the cracks. Assemble all the pieces onto the canvas in an arrangement that's pleasing to you.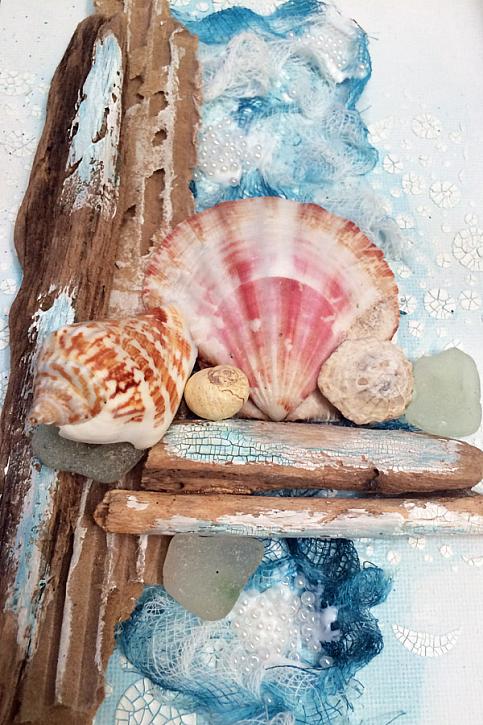 Apply Rose Gold Metallic Lustre to some leaf shapes and to a large shell to add a little shine. Finish the piece with additional embellishments including some found netting, a bottle filled with sand, and a stamped word.
Thanks for visiting today, see you soon.
Katy