Posted by DecoArt on Dec 19th 2019
Cards are such a fun way to send a little bit of handmade art to a friend or loved one. They can be tailored to suit any occasion and are super fun to create.
Items Needed:
Selection Of Flat Brushes
Brayer
Craft Mat
Water Spritzer
Palette Knife
Heat Tool
Selection Of Christmas Themed Stamps
White Cardstock
Blue Cardstock
Greyboard
Tape
Foam Tape
Bakers Twine
Instructions:
Step 1: Begin with a rough base layer of Americana Decor Chalky Finish Everlasting brayered over your greyboard base. Keep turning the brayer in different directions to ensure good coverage.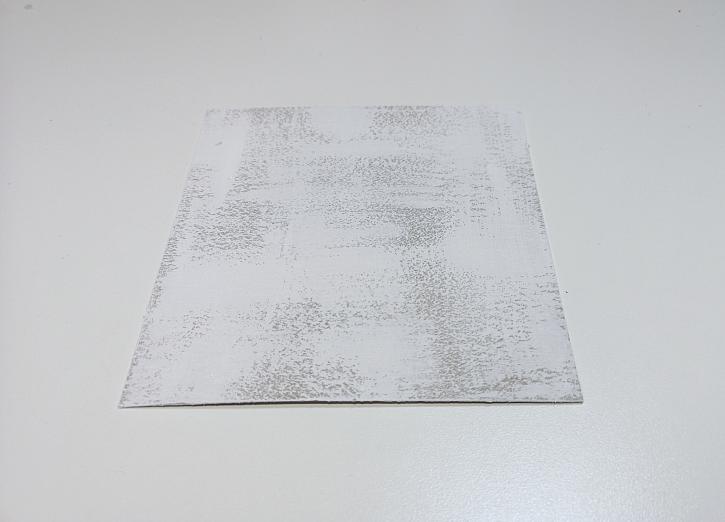 Step 2: Begin adding your DecoArt Media Fluid Acrylic colours. Add a little of each colour to your craft mat and brayer it out until you have a nice even coating on your brayer. Apply each colour to you greyboard, using a light touch. Work from darkest to lightest colour. The idea is not to cover the board but to give hints of colour. Dry off each layer using a heat tool when you are happy with the look.
Step 3: Take a selection of Christmas themed stamps and begin stamping over your board. To stamp using the Fluid Acrylics, spread a thin layer of paint on to your craft mat and dip the stamp in to pick up the paint. Stamp away the excess paint on scrap paper before you stamp on to your board. Overlap your stamps and stamp off the edge of the board too for a more natural effect. Remember to wash your stamps after you have finished using them.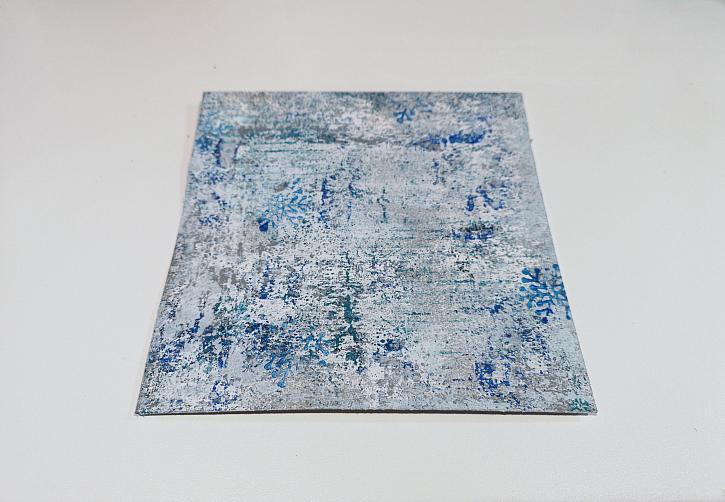 Step 4: Use a trimmer to cut your board down in size. I have cut my squares to 3" x 3" to fit my desired card size.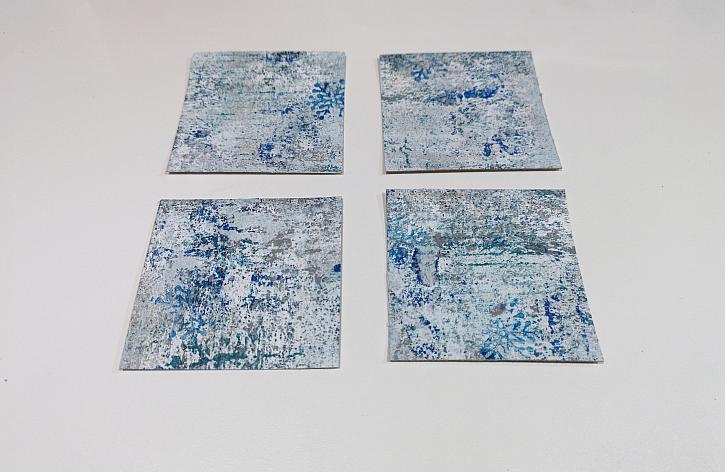 Step 5: To add more details to your board, take a greyboard heart and add a thin layer of DecoArt Media Modeling Paste. Use a palette knife to stipple the surface of the paste giving it a more snow-like appearance. Once dry, paint in a layer of Titanium White before adding a layer of Interference Blue for extra shine!
Step 6: To finish, mount your mini work of art to your card base choosing coordinating mats and layers to accentuate your colour theme.