Posted by DecoArt on Jul 8th 2018
We all have a pair of sandals that we love the style of, but have seen better days, right?! Try the new DecoArt Stylin paints to transform those tired kicks into a bright and fun pair of colorblock sandals! 
Hey DecoArt friends, happy summer to you! I'm so excited to be back for another year to share new ideas with you! I hope you'll say "hi" over at my blog, too! When DecoArt reveals their new product launches each year I'm like a kid in a candy store waiting to get my hands on them. That was definitely the case with the new DecoArt Stylin Paints… perfect to use on your fashion accessories that can use some updating or to create your own custom accessories. So fun, right?! 
I realized that I had one too many pairs of camel sandals and needed to add some aqua and blue into my shoe wardrobe. It was so fun and easy to transform these boring shoes into summery colorblock sandals. See how easy it is with me below!
Items Needed:
Small Paintbrush
Painters Tape
Instructions: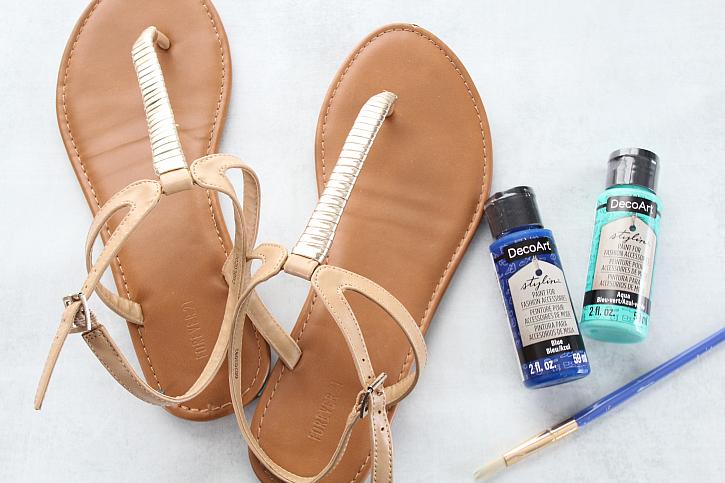 Using painters tape, cover all of the areas that you don't want to paint. With a small detail paint brush, apply a coat of Stylin paint onto the sandals.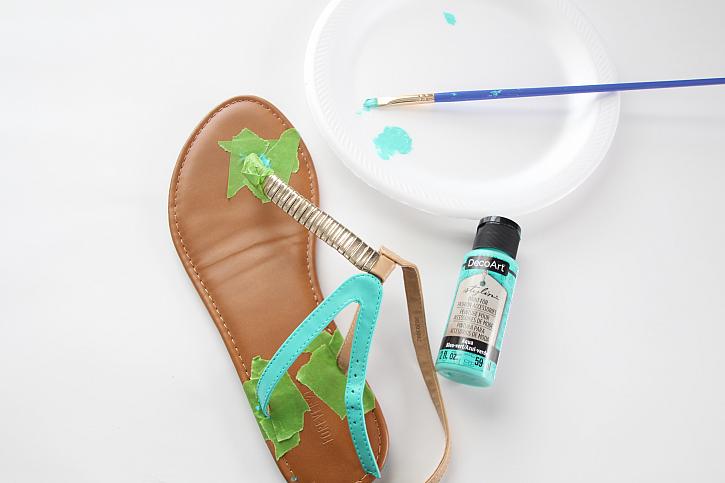 Allow to dry and repeat with another coat. Depending on what color/material you are painting over, you may need an additional coat. Repeat with any additional colors.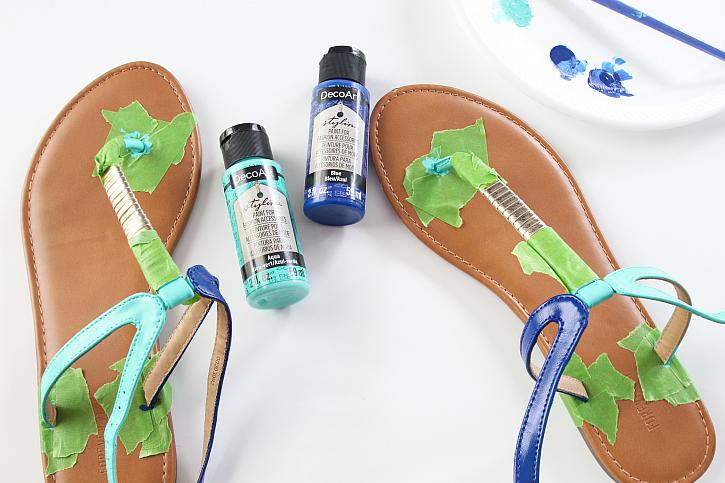 Carefully remove the painters tape to reveal your new sandal makeover!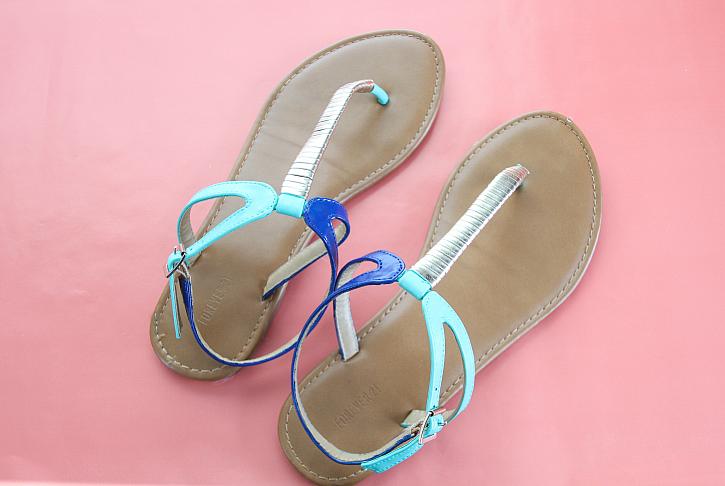 Do you have any sandals or accessories that you'd like to give a makeover? We'd love to see them! Tag #DecoArtProjects on social media!