Posted by DecoArt on Jun 22nd 2016
Transform any old piece of cardboard into a beautiful and colorful configuration!
Items Needed:
Various Cardboard Pieces
Strong Adhesive Glue
Various Embellishments
Instructions:
Cut Cardboard base to size 12'' x 12'' approximately.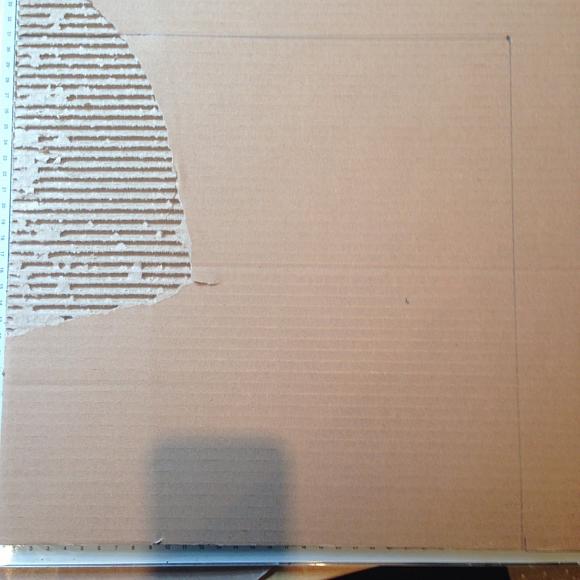 Cut varying widths of the different pieces of cardboard to form the frames, 1'', 1½" and 2''.
Before assembling, use Crackle Paste with DecoArt Stencil Distressed Harlequin on the base cardboard.
Once dry, play around with the layout and adhere with a strong glue.
Cover the joins with paper from the cardboard and start to peel back areas to reveal the textures.
Apply modeling paste to the frame using DecoArt French Script Stencil.
Use Texture Sand Paste on one of the chipboard embellishments.
Apply Texture Sand Paste and Modeling Paste through more stencils and play around with the layout on the embellishments. Adhere the layout with a strong glue.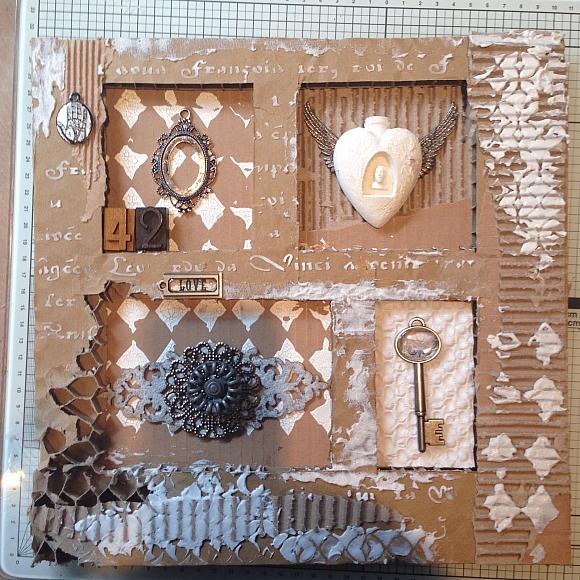 Roughly cover with Media White Gesso.
Once dry, spritz with the Media Acrylic Misters, focusing the lighter colours on the embellishments.
Focus the stronger colours on the frame.
Also focus the stronger colours around the edge and corners of the recesses. Wipe back areas to expose the textures.
Partially wipe back the colour from the embellishments to expose the detail and highlight with DecoArt Metallic Lustre Champagne Ice.
The heart was covered in Crackle Paste. The wing and crown embellishments were glued in place and covered with Gesso.