Posted by DecoArt on Oct 4th 2015
When I think of a masquerade ball my thoughts instantly turn to The Phantom of the Opera. The musical is one of my favorites so creating a special phantom-esque mask combined with a feminine Day of the Dead feel seemed perfect for upcoming Halloween parties. The mask can also be used in Halloween decor. And you know it's going to have to involve glitter!
Items Needed:
Paper Mache Mask
Scissors
Assorted Brushes
Instructions: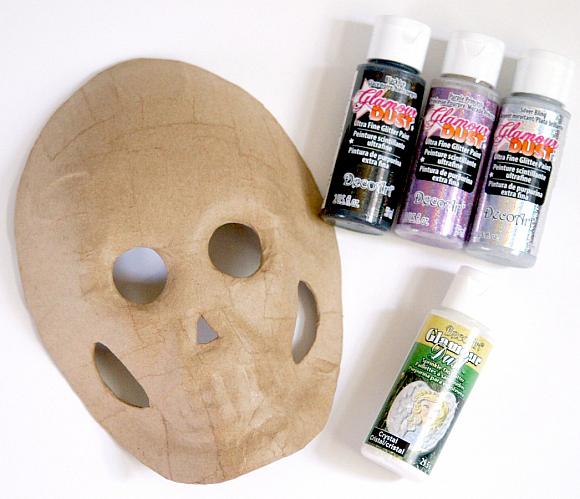 First, cut the mask roughly in half to create the phantom's half-mask look. Be sure to use old scissors on the thick cardboard.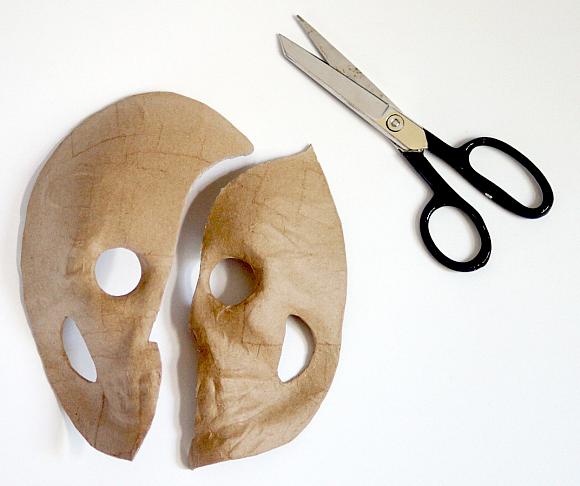 Apply 2 coats of the Multi-Surface Cotton Ball to the mask. The white will help the glitter paints to stand out better.
Once dry, apply 2 or more coats of the Glamour Dust Silver Bling all over the mask.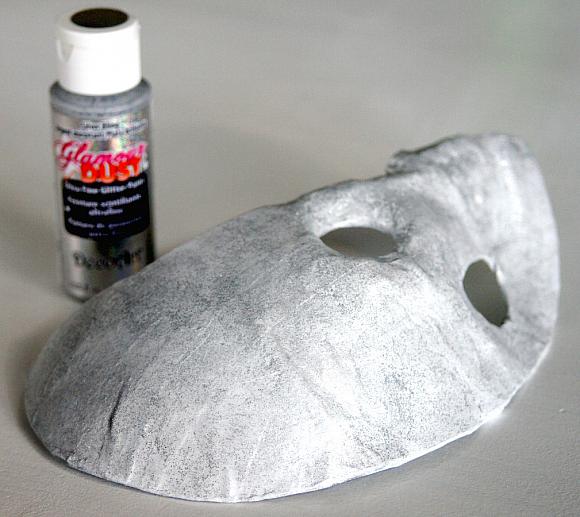 Use assorted brushes to decorate the mask with the Black Ice and Purple Princess glitter paints.
I outlined the eye socket and cheek hole with the Purple Princess, and used it as eyeshadow and lipstick. I also used it to make decorative dots around the face.
The Black Ice was used for the hair, eyelashes, and to lightly outline the teeth. It was also used for more decorative dots on the face.
You will need 1-2 coats of the glitter paints.
To make the teeth pop more, apply a coat of the Multi-Surface Cotton Ball to each tooth then, while paint is still wet, dust with Crystal Glamour†Dust Glitter. Once paint has had time to dry, use a paintbrush to lightly dust over teeth to remove excess glitter.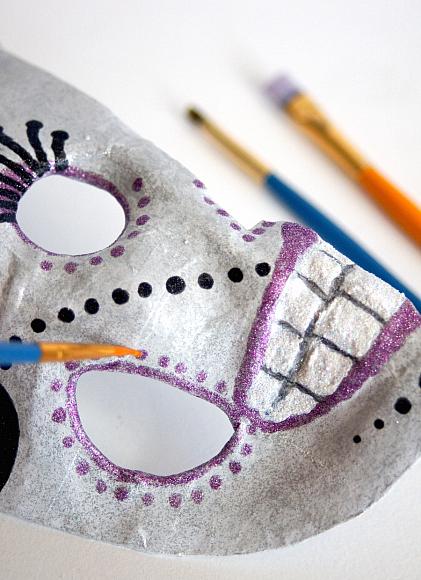 Attach a short, thin dowel rod to the bottom back of the mask to use it for parties. It would also be fun to mix into your current Halloween decor or on a wreath. And all of that glitter just makes it super fun!