Posted by DecoArt on Oct 4th 2016
Dia de los Muertos, the "Day of the Dead" happens on November 1st right after Halloween. The holiday is meant to be a day that honors the dead through celebrations and much more. Brightly painted Calaveras (Skulls) are often associated with the holiday.
To make this Painted Dios de los Muertos, grab some DecoArt® Americana Neon Lights Fluorescent Acrylics, they are perfect for any "Day of the Dead" project!
Items Needed:
Small Paint Brush
Laser Cut Skull
Instructions:
Gather your supplies.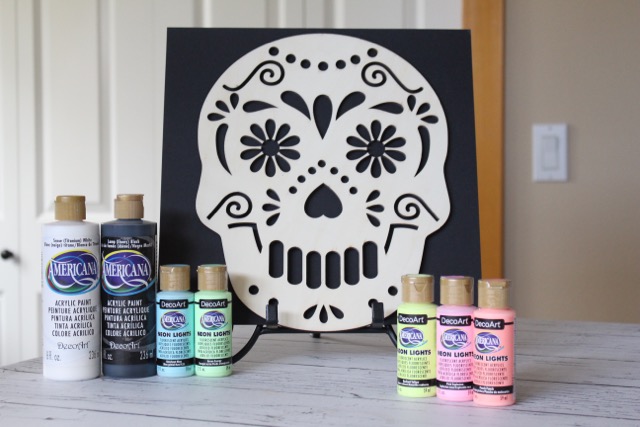 Paint the skull white.
Now the fun part, dip the end of the paintbrush handle into one of shades of neon paint and make small dots around the cutouts.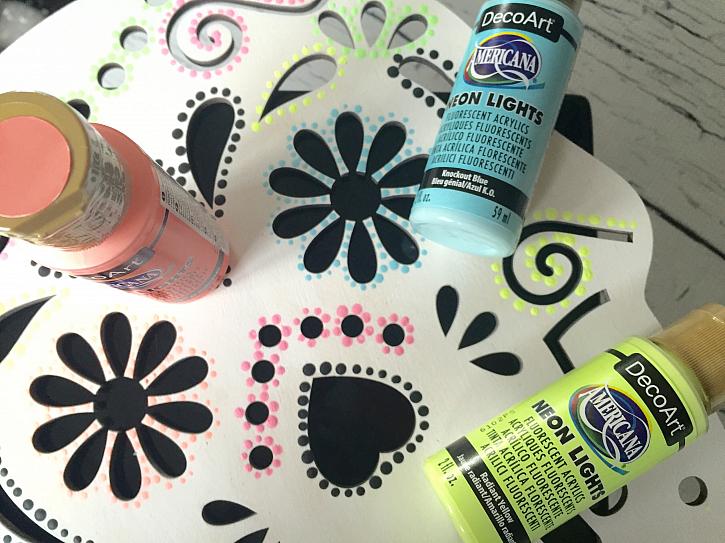 Different handles will make different-sized dots.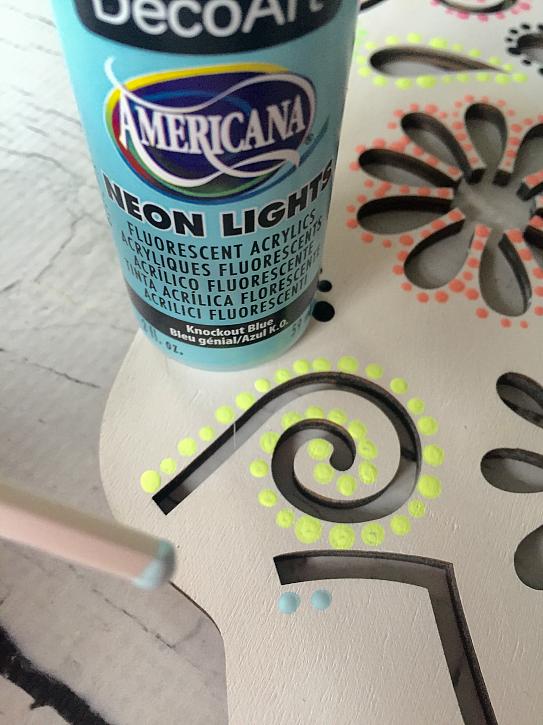 Mix it up by using Ebony in some areas.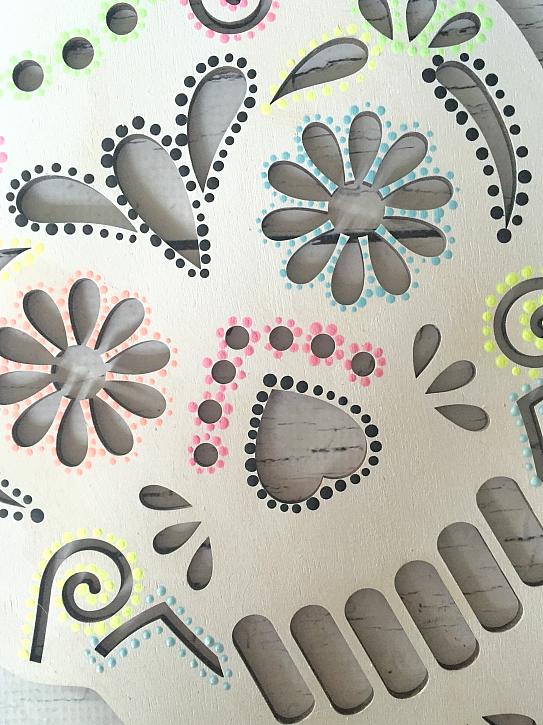 Continue adding dots around all the cut out areas until the skull is full of color.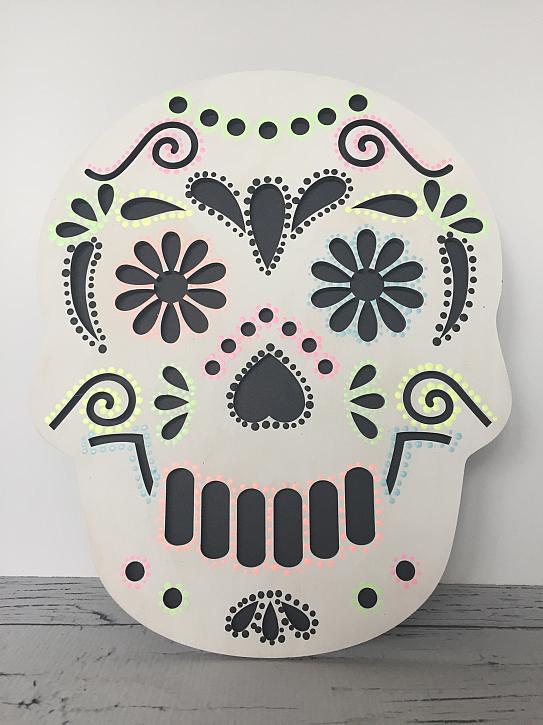 Add your new Dia de los Muertos project to your home decor this fall!