Posted by DecoArt on May 9th 2019
Summer will be here before you know it and that means BBQ's and lots of red, white, and blue! I am going to show you how to create this American Flag Barn Quilt Art to add to your summer home decor! Barn quilt art is made of straight lines, squares, and triangles and formed together into a pattern. That makes this project easy for all ages and a quick and fun DIY craft!
**DecoArt Note: Learn about our Paintriotic Contest and submit your paintriotic project by June 14th to be featured on the DecoArt Blog and to be entered to win amazing prizes!
Items Needed:
DecoArt Extreme Sheen - Ruby
DecoArt Extreme Sheen - Deep Sapphire
Rectangle Piece Of Wood (mine Was 13x18)
Pencil
Ruler
Tape
Paintbrushes
Instructions: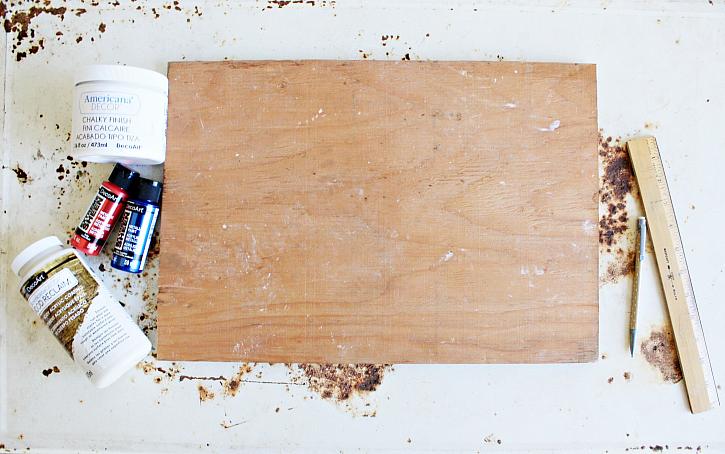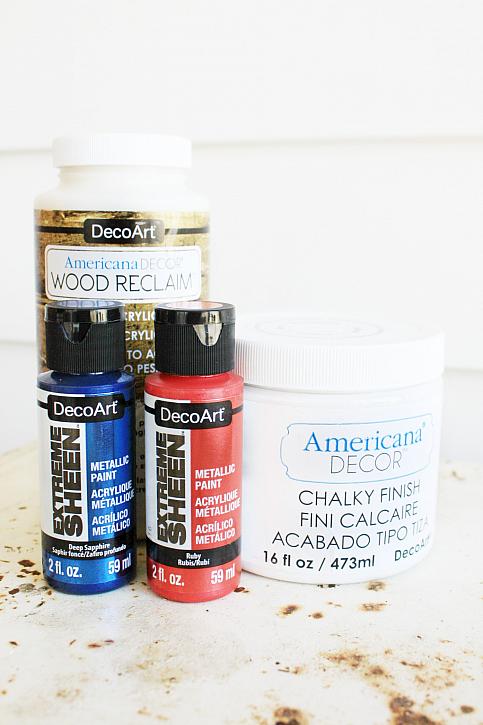 I used a scrap piece of wood that measured 13x18 for my American Flag barn quilt. Since I was using a weathered piece of wood I put a coat of the DecoArt Wood Reclaim to fill the gaps and smooth out the surface making it easier to achieve those crisp lines. After that dried, I applied 2 coats of the white Chalky Finish paint to give me a nice crisp white background to my flag.
After that I drew out my Flag, I started my drawing out the eight-pointed star. I measured out a 5.5x7.5 rectangle in the top left corner. Then I divided that box into 4 even rectangles by drawing two centered lines, one running up and down and the other across. Then I divided those 4 rectangles again to give me 4 small rectangles across the box and 4 rectangles down the box.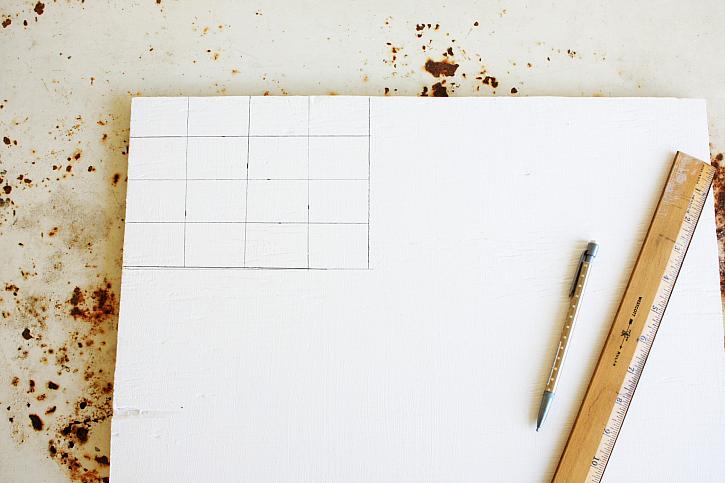 Then I added the points to my star by drawing diagonal lines to the two center blocks on each side.
After that, I used my ruler and measured out 1.5 inches down the board to mark the lines for the stripes then went back and used my ruler to draw the lines across the flag. The American Flag Barn Quilt pattern is all drawn out and now it's time to paint!
I started with the blue star so I could rest my hand easily on the board and not worry about getting paint on it. If you have nice steady hands you may not need tape, I, unfortunately, do not have steady hands for fine detailed painting, so I placed some tape along the edges of my drawn-out lines to help achieve my straight lines. After the star was dry I painted in the red lines. Any spots where I may have gone over the line I just corrected with a little bit of the white chalk paint.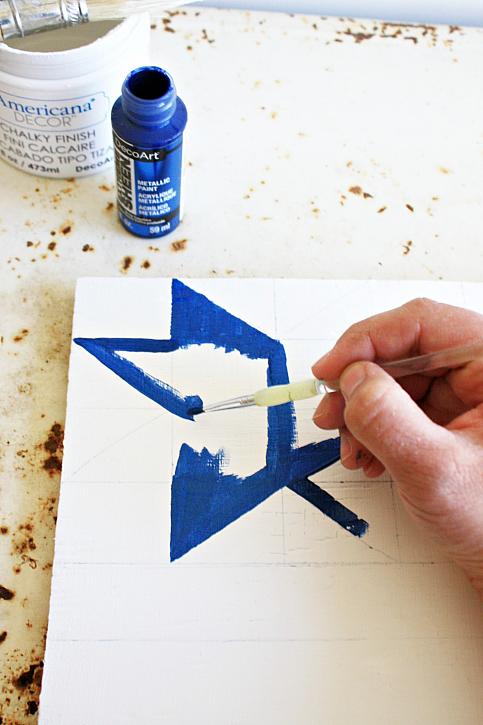 I put my Barn Quilt American Flag Art in my sunroom and now I can't wait to add some more touches of summer to my home!
I love how the Extreme Sheen metallic paint makes this barn quilt pop! I think the metallic paint is the perfect touch and really makes it more festive for the summer holidays!