Posted by DecoArt on Jul 29th 2020
Summer may look a little different these days, but that doesn't mean it's over! No one told the fireflies to stay home, and I'm pretty glad about that. When they take to the air Indiana summer night skies light up like sparklers. We are so lucky to have fireflies in full effect all summer long. Recently they were even named as our state insect. Pretty cool, eh?
This project uses one of DecoArt's latest creations, Americana Pearls. These paints come in 14 luxurious colors with a pearl-like finish that gives craft projects a soft shimmer. You can pick them up now at select Hobby Lobby stores.
Items Needed:
Mason Jar Woodcut
Paint Brushes
Floral Wire
Instructions:
Fireflies are fun to watch and even more fun to catch. They're also the the only insect I'm not deathly afraid of, so there's that! I have an easy craft project that will break through your summer boredom and capture the magic of fireflies for your home too.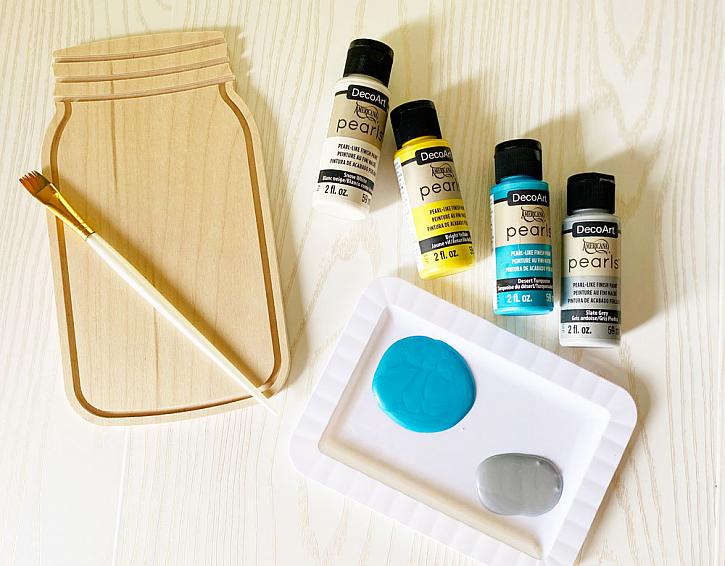 To make things easy, I grabbed this mason jar cutout from Walnut Hollow. There are 14 gorgeous Americana Pearls paint colors to choose from, but I chose Desert Turquoise for the base of the jar. This captivating blue reminded me of the vintage blue mason jars we're all familiar with. I then painted the "lid" in Slate Grey. If you're feeling super creative, add a light swatch of grey in opposite corners of the jar for a rounded 3D effect.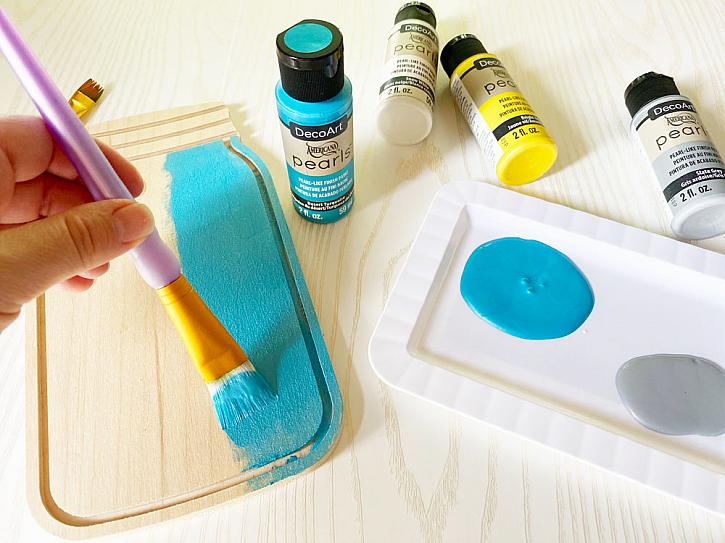 The shimmering effect of Americana Pearls gives this wooden mason jar a glass-like look. So perfect! And since I wanted my little fireflies to glisten as well, I used Americana Pearls Bright Yellow to paint their little oval bodies. Feel free to create your own pattern of fireflies scattered around the jar. There's no right or wrong way.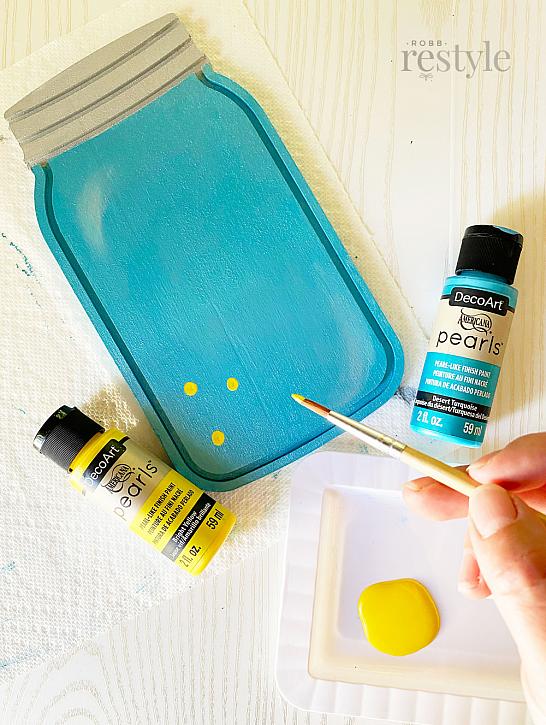 When everything was dry, I added delicate little wings and a firefly head with a small brush and some Americana Acrylics in Lamp Black. Then I wrapped the top of the jars with some floral wire to give it that vintage canning jar feel.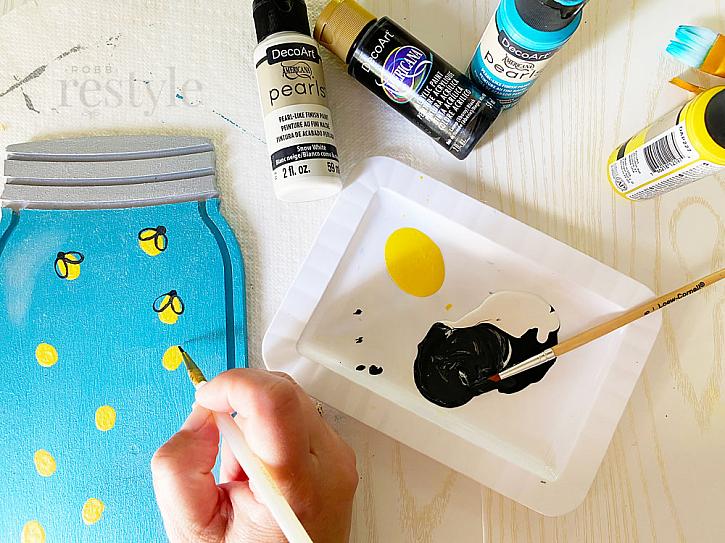 I love how they turned out and the wire makes it perfect for hanging.
I used mine as a table centerpiece and it feels like summer in Indiana!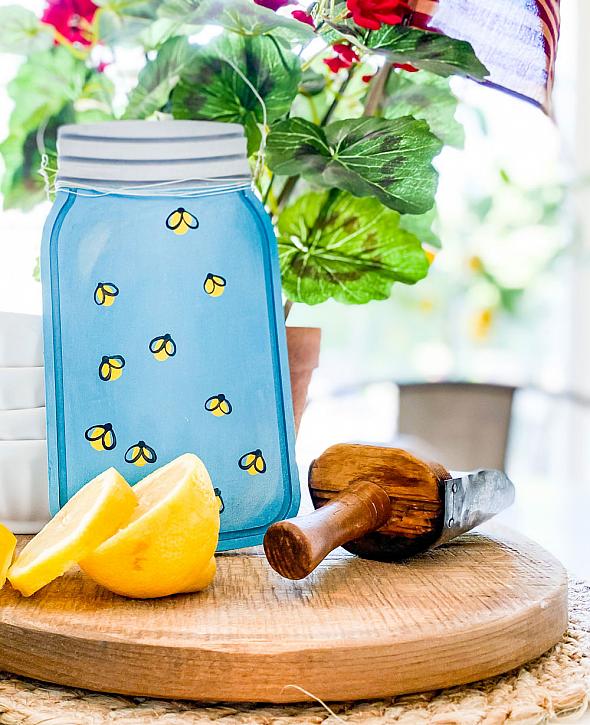 These would make great gifts to your neighbors. Grab some fresh flowers from your backyard and deliver one of these to your neighbor (hang it on their back door as a surprise) to brighten their day! There's something so nostalgic and sweet about a jar full of fireflies! And no insects were hurt in the making of this project (wink, wink).