Posted by DecoArt on Mar 8th 2017
I'm a pretty casual gal, so fashion to me is jeans and t-shirt with a necklace or a bracelet. And I'm all about leather bracelets. I was so excited to get to try the new Patent Leather paint line on some leather I had laying around just waiting to be spruced up! 
Items Needed:
DecoArt Patent Leather 2oz - Gunmetal
DecoArt Patent Leather 2oz - Light Blue
DecoArt Patent Leather 2oz - White
DecoArt Patent Leather 2oz - Black
Leather Straps
Leather Magic Braid Bracelets
Jump Rings
Claps
Large Crimp Ends
Instructions:
Gather your supplies.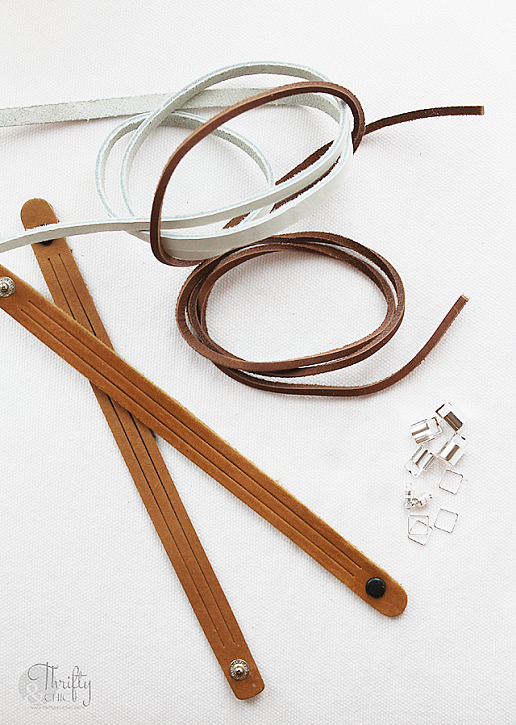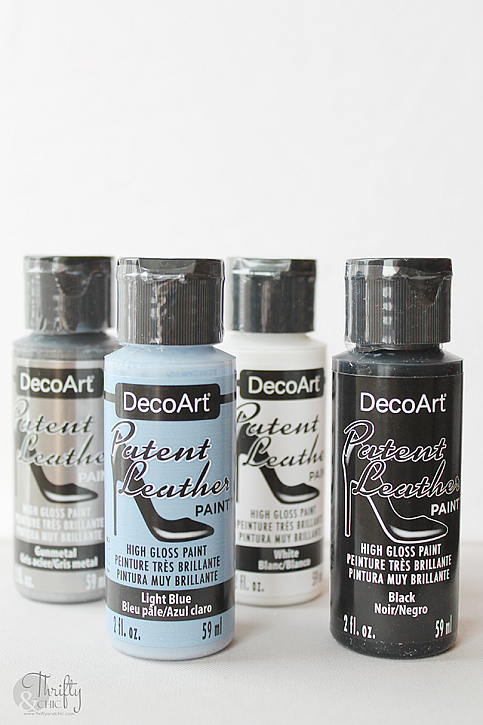 Paint the bracelets. I chose to keep one the original leather and paint the two sides White. I then painted the middle White on the second one and chose Light Blue for the rest. Be careful to paint around the button snaps.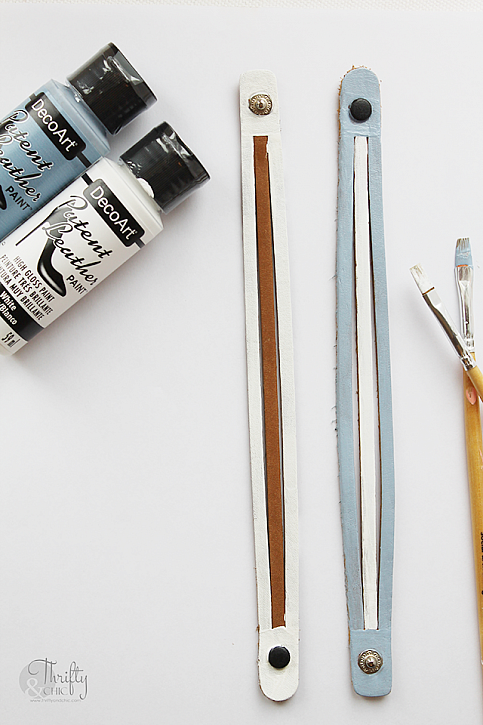 Follow the directions on how to braid the bracelet.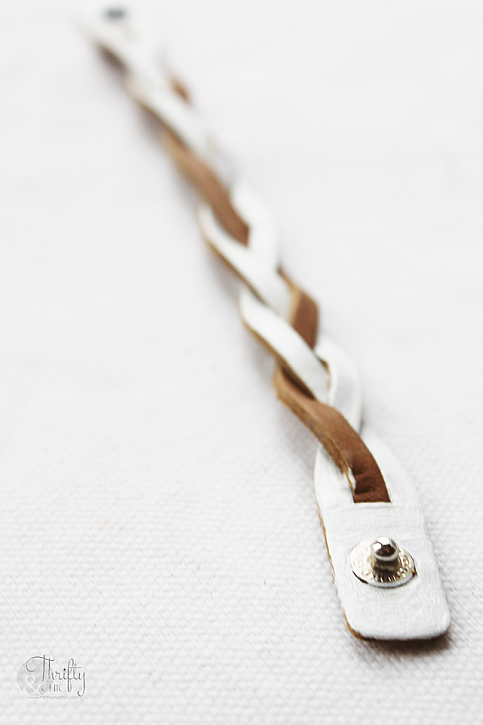 These would be wonderful to add even more color from the Patent Leather paint line having 3 colors instead of just two!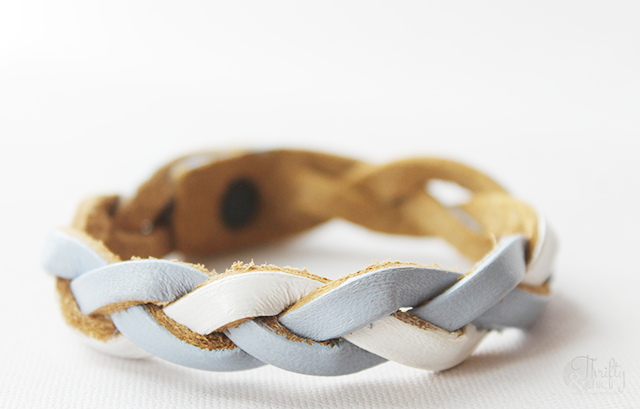 This is my go to bracelet to dress up an old pair of jeans and t-shirt!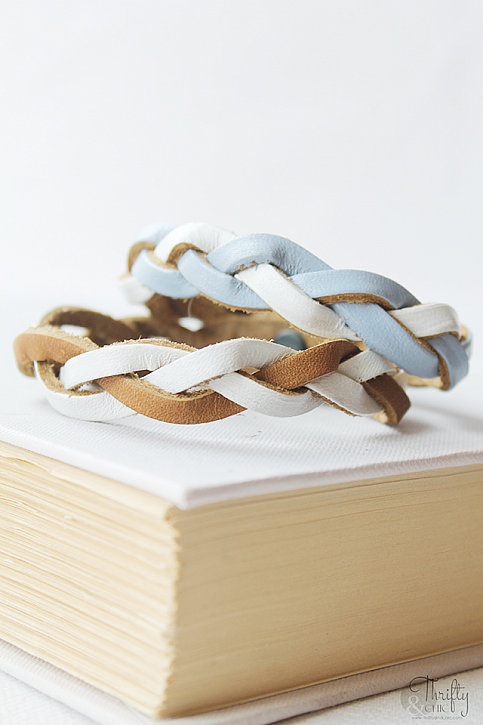 Grab three pieces of leather and measure them to the circumference of your wrist.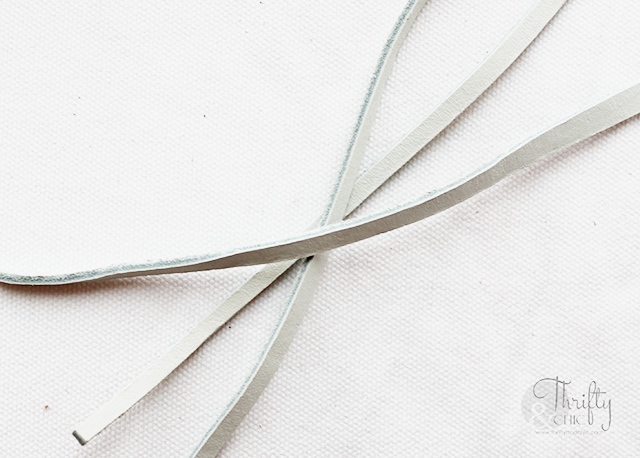 Paint two of pieces Gunmetal and one piece White.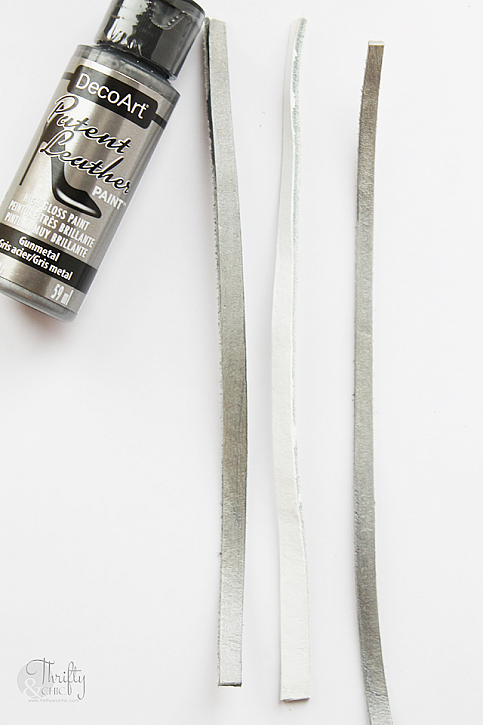 Add the crimp end to both ends using pliers. Then add the jump ring and the clasp.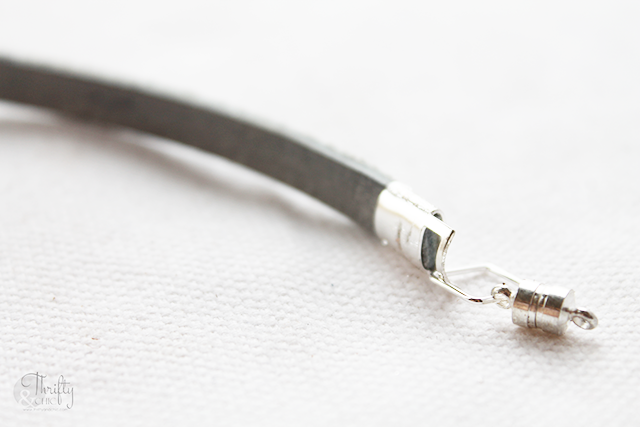 For the other two pieces, add the crimp ends and then join them to the jump ring on the first leather strand.
This is a perfect way to add a little bit of glam to your wrist while still keeping pretty casual.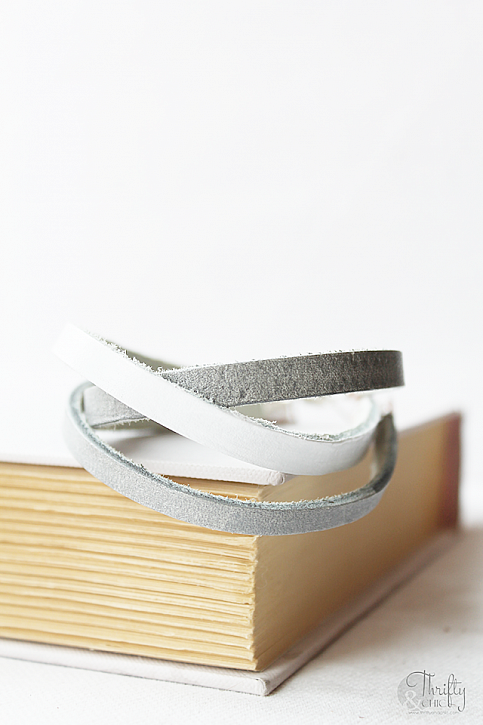 I decided to do something a little more funky on this bracelet. I just used one strand of leather, measured to my wrist and painted the whole thing White. I then added stripes with the Black.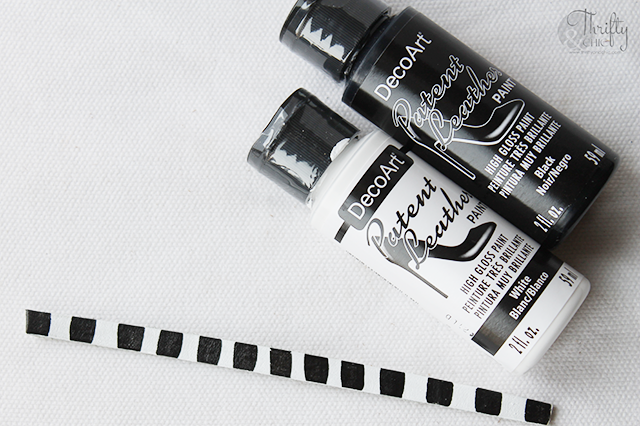 I added the jump rings and crimp beads like on bracelet #2, but then I also added a little chain. This adds a little more edge to the piece. Once again, change this up a bit and use Bright Pink for an extra pop!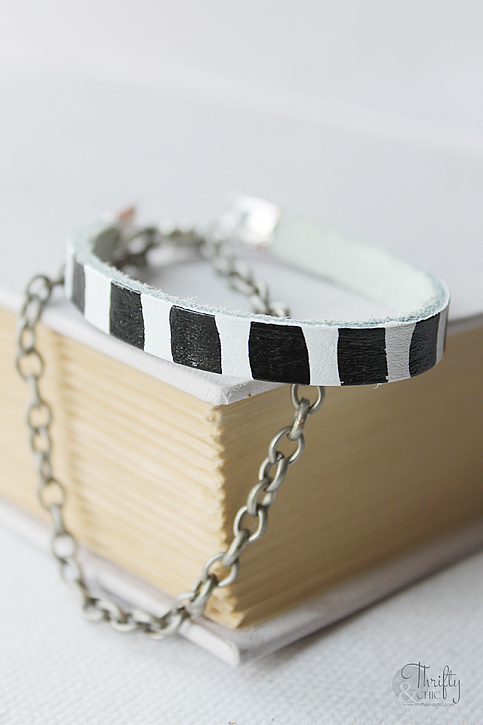 You can find more awesome colors here. Just think what these could do to transform a pair of old shoes! Next on my list :)