Posted by DecoArt on May 6th 2021
The weather is warming up and summer is fast approaching! Does your porch decor need a little pick-me-up after winter? Don't worry - DecoArt Patio Paint has you covered. No sealer is required for these and it has a super durable long-lasting finish. Did I mention it's weatherproof? That's right! Will not scuff, crack, or peel and with 65 colors you will have all that you need!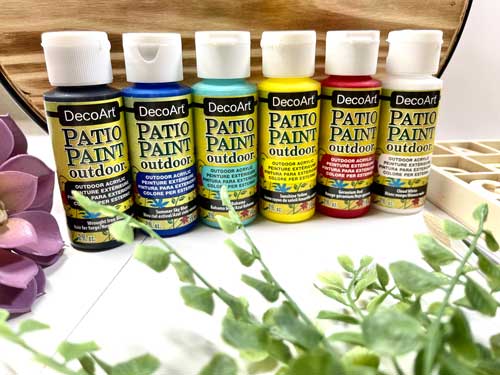 I wanted to do a rainbow ombre here but decided to lighten some of the colors with some
Cloud White.
One thing I love about
DecoArt paints
is they blend flawlessly and are incredibly opaque even with just one coat. Read below to learn how to make your own!
Items Needed:
Paintbrush
Paint Palette
Wood Glue
Wooden Letter Cutouts
Small Wood Hanging Planter
Succulents & Soil
Instructions:
Grab the colors you chose and the rest of your supplies and let's get painting! You want to go smooth and slow with this paint especially over the wood surface.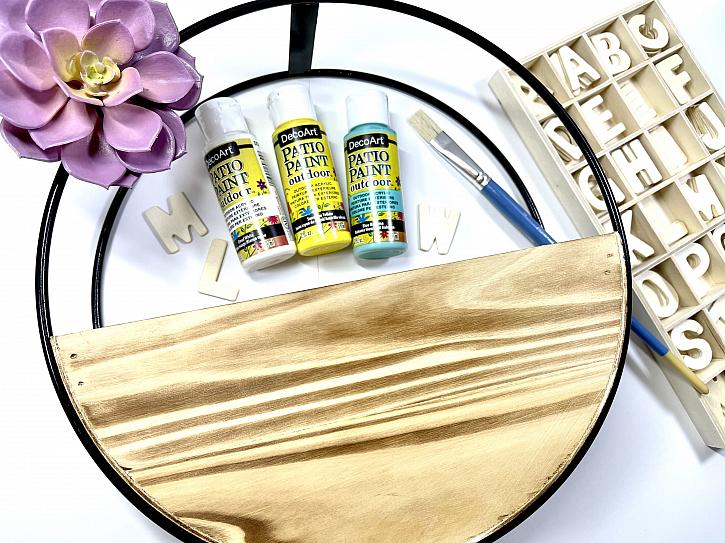 The blending is so easy with this paint - just make sure to do a fresh layer on the side you'll be blending right before you apply the new color. Then do a few strokes over the entire section between colors to make it a seamless transition.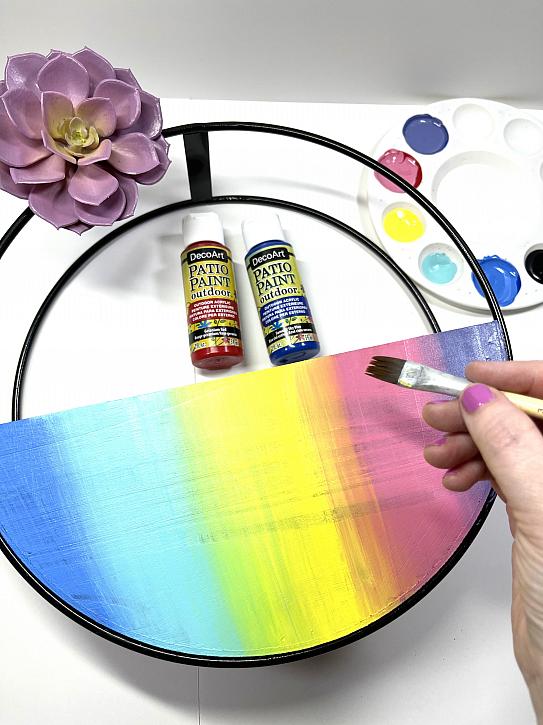 Next, take your wooden cutout letters and pick a color for those to stand out against your background colors. Do a full coat on each letter and one coat was enough for me!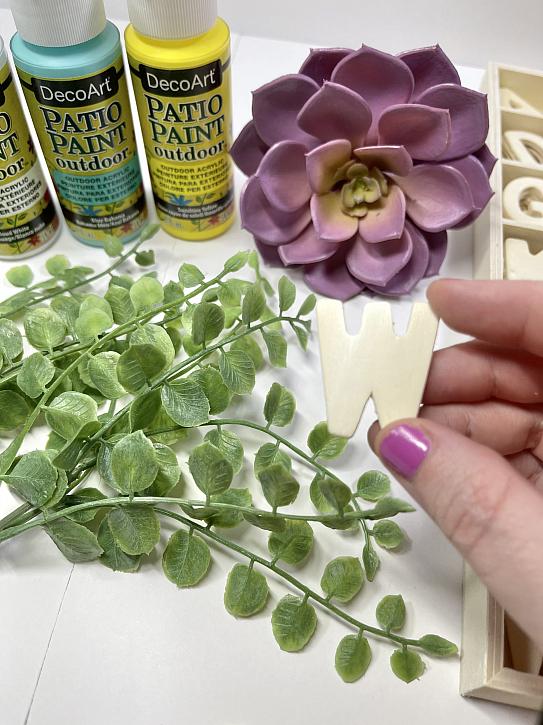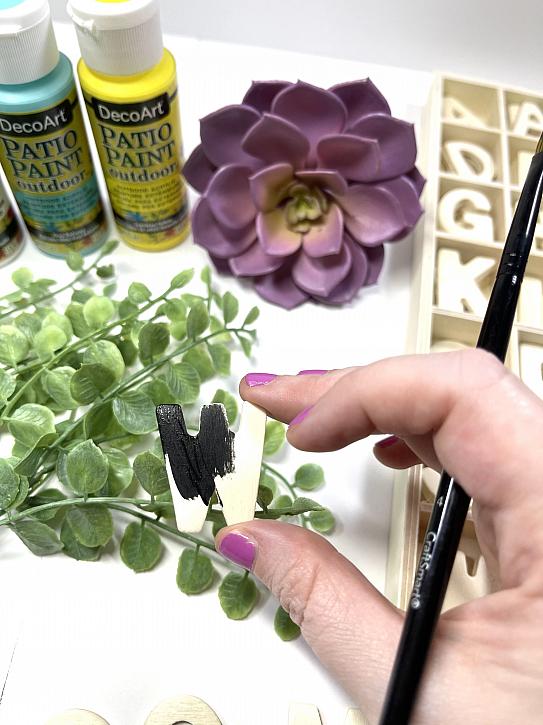 Next, glue the wooden letters onto the hanging planter and use a message of your choice!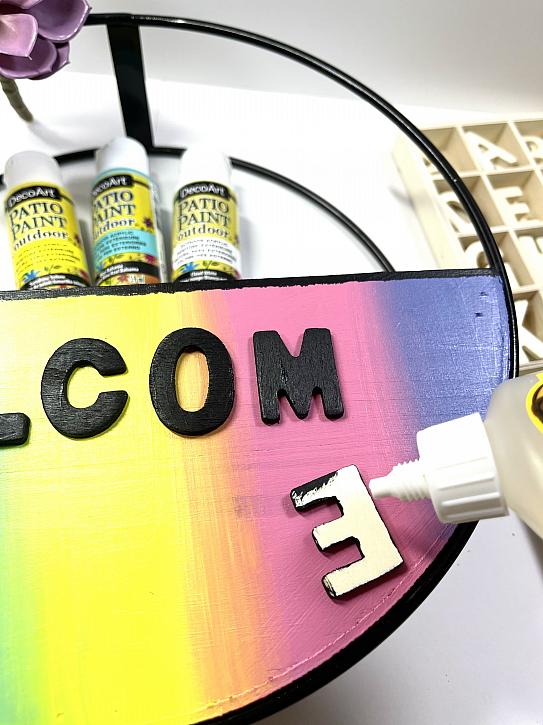 Finally, fill up the planter with your choice of soil and plants - I chose some easy to care for succulents that do well in the sun. Make sure to research the best method of hanging for the material of your door and the weight of the planter. This is sure wow your guests before they even walk in the door!