Posted by DecoArt on May 1st 2016
Aren't these photos of my parents on their wedding day just the cutest?
They are heading off on their honeymoon in a baby blue Opal decorated with buntings and signs and cans that leave no doubt that they are "Just Married." These photos inspired me to share a fun, colorful, thrifty and noisy DIY wedding idea.
Items Needed:
Photos Of The Bride And Groom
Foam Brush
Assorted Cans - Washed And Labels Removed
Hammer And Nails
Jute Twine
Instructions:
Aren't these painted and personalized wedding car cans a cute and clever way to send the bride and groom off on their honeymoon? Just tie them on their bumper and bid the Mr. and Mrs. bon voyage.
This project couldn't be simpler to make.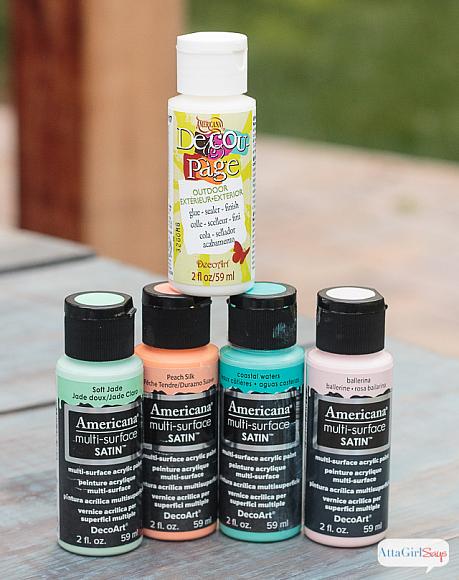 Use a foam brush to paint cans in an array of colors to coordinate with the wedding's color scheme.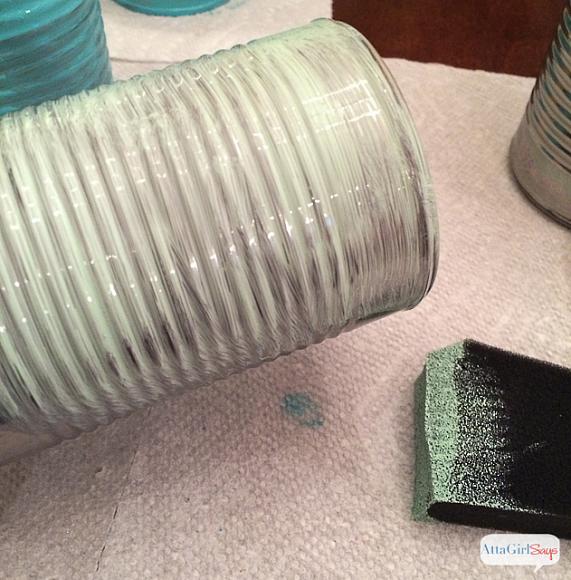 Depending on the color of the can and the color of the paint you're using, you will need 2 to 3 coats for full coverage.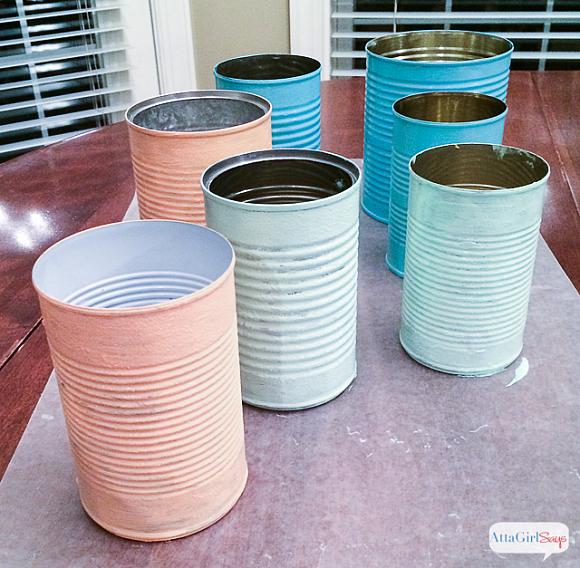 Allow paint to dry completely between each coat.
Use vinyl stencils that you cut using your Silhouette or Cricut machine to add simple designs to the cans, or you can just freehand them.

Hearts, interlocking rings, doves and wedding bells are good options.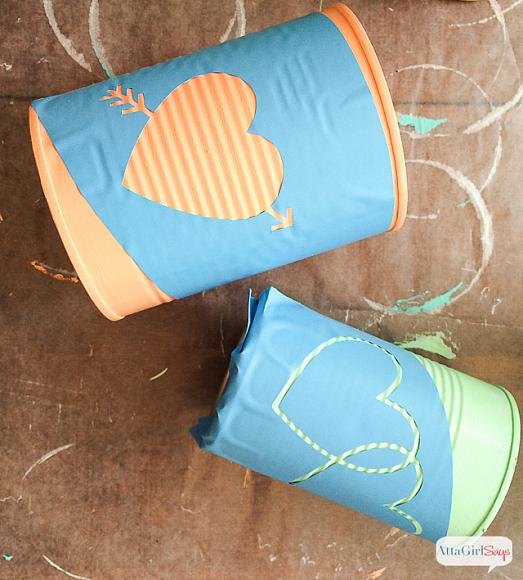 Paint the designs in contrasting colors.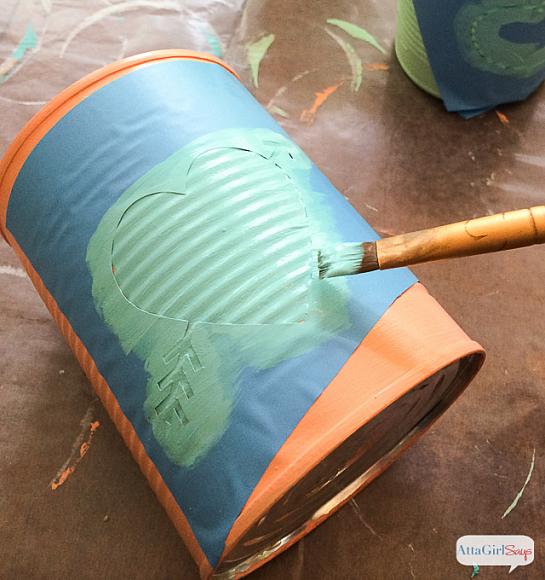 Freehand simple messages on some of the cans.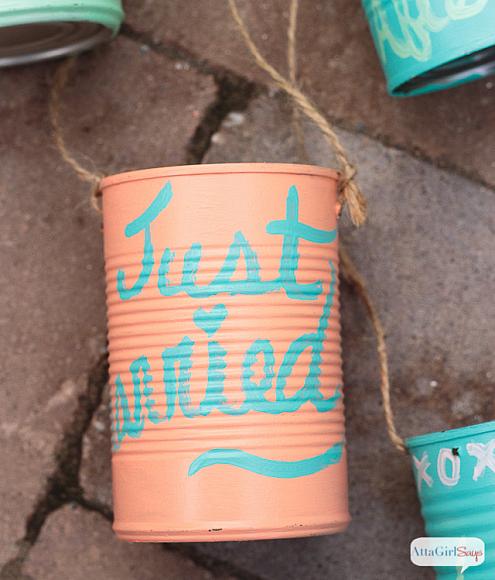 The couple's wedding date and their initials, as well as phrases such as "Happily Ever After" "We Just Tied the Knot" and "Just Married," are great options.
Print out a photograph of the happy couple and use DecouPage Outdoor formula to adhere it to one of the cans.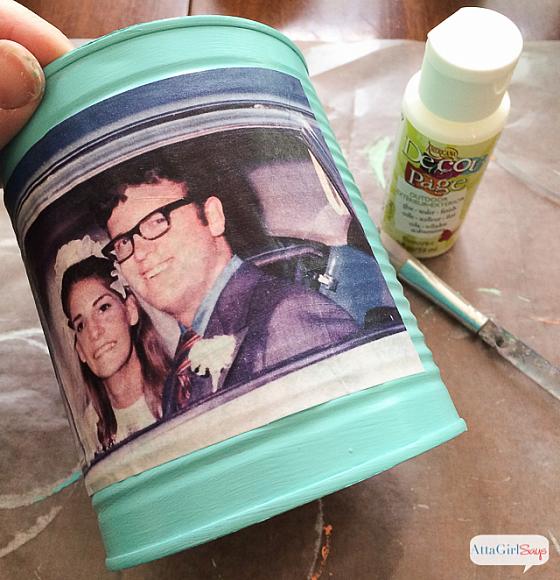 Be sure to apply the DecouPage to the back of the photo and the front to seal it. You may want to apply several coats.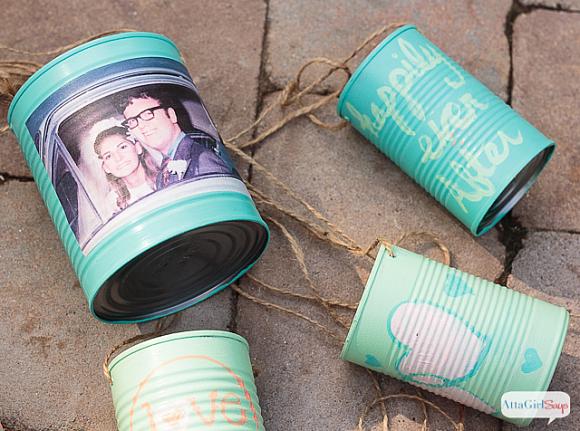 Once the painted and decoupaged cans have dried completely, use a hammer and nail to puncture two holes in the side of each can. (Make sure to use a cutting board or a piece of scrap wood underneath the can so you don't damage your work surface.) Thread twine through the holes and tie the cans together.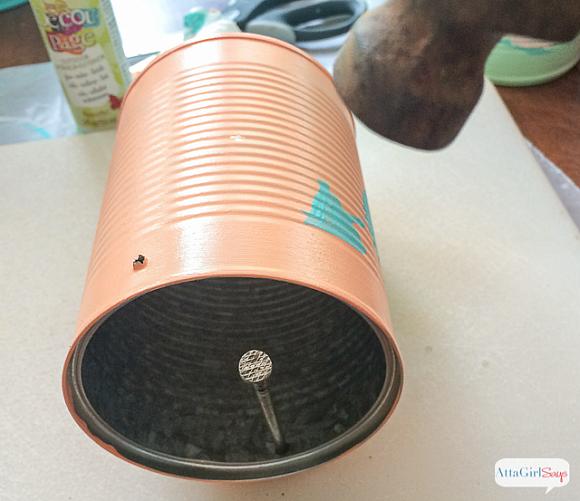 After the couple gets hitched, sneak off during the reception and tie the cans to their bumper and send them off on a lifetime of adventures.