Posted by DecoArt on Oct 8th 2015
Halloween is coming, and so is the pressure to dress up for parties. Not many adults love to dress up and it takes a lot of effort to come up with a clever and complete costume. However, if you make a classic masquerade mask, you can wear it with a pretty dress or a suit and voila--instant costume! And it's so easy to just take it off in case a costume isn't appropriate anymore. 
Items Needed:
Masquerade Mask Form
Hot Glue
Foam Brush
Fine Tipped Brush
Crafting Feathers
Instructions:
Paint your mask with the foam brush. I used the Black Pearl for my base color, doing two coats. It dries quickly and has a beautiful metallic sheen when dry.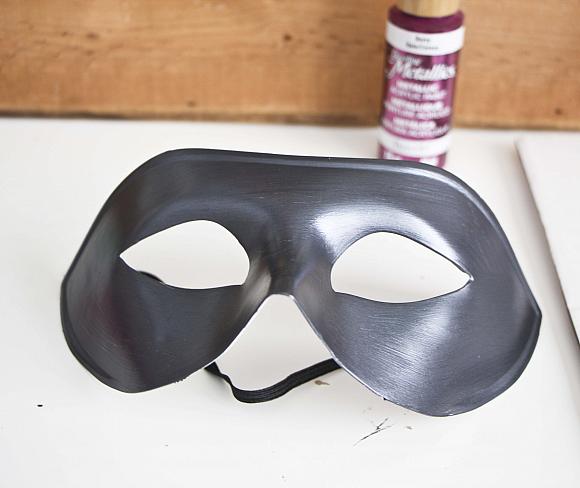 Use the small hard end of a brush to stipple designs onto the mask in varying colors. I did my mask half in Berry and half in Copper for a cool effect. You dip the end in paint, stipple it once or twice on the mask, then dip in paint for the next dot. It doesn't actually take that long and is more forgiving than you might think. I freehanded my designs.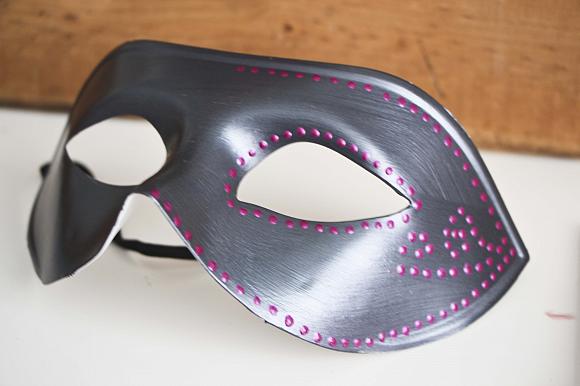 Collect your feathers, using about 5 or six in varying colors and sizes. Fan them out so they curl away from the mask. Gather them at the bottom and hold in place by wrapping string or thread around them. Hot glue it to the side edge of the mask on the inside of the mask. If you do it on the outside, cover the bottom of the feathers with a rhinestone or something.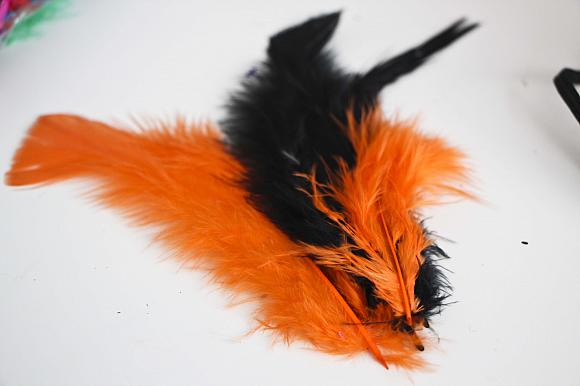 That's it! Very quick and easy addition to any dress-up for a quick costume idea!