Posted by DecoArt on Aug 27th 2015
Have you taken any summer photos that you'd like to keep front and center as the season fades? Next time you're in a craft store, pick up one or two inexpensive paper mache or wood frames... With a little paint and a stencil you can make that $4.00 frame something special. I did this one for some of my Littles to keep in their bedroom so I picked mint green and soft coral colors and a fun DecoArt stencil!
Items Needed:
Photo Frame
Assorted Brushes
Instructions: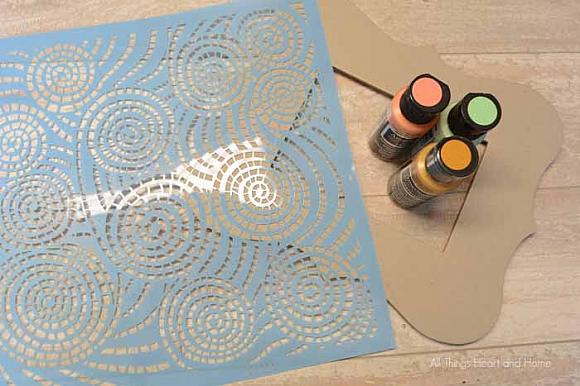 First, I painted the frame in 2 coats of gold metallic...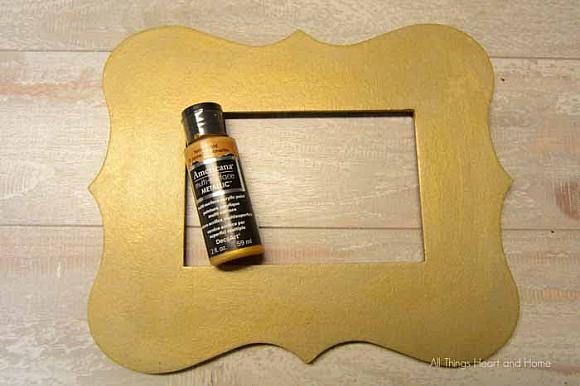 Next, I positioned the stencil over the frame...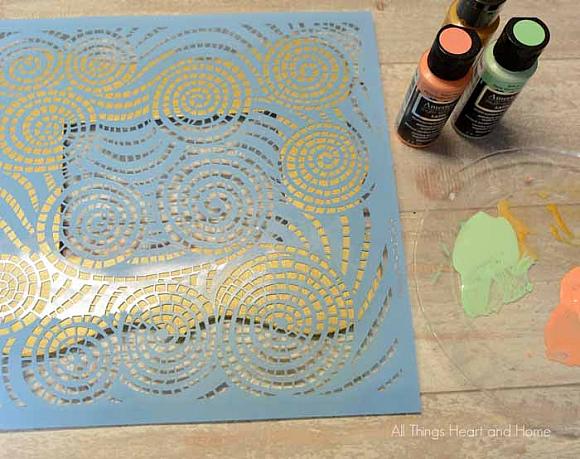 Tape the stencil in place and start adding paint here, there and everywhere...
I added the coral color in addition to the minty green to give the frame a little interest...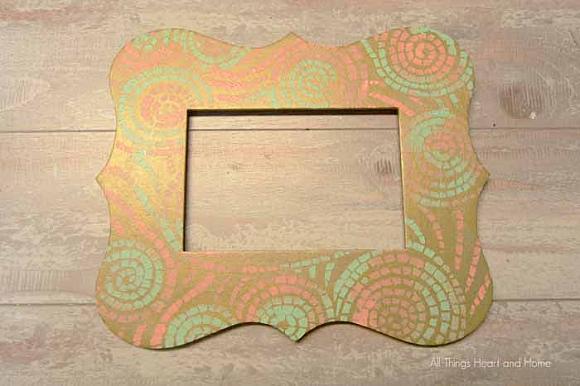 This is the quickest project! And if you buy smaller frames, wouldn't they be cute on a buffet table with the name of each dish inside where the photo goes! Using paint and stencils, you can personalize the frame to any theme or color palette!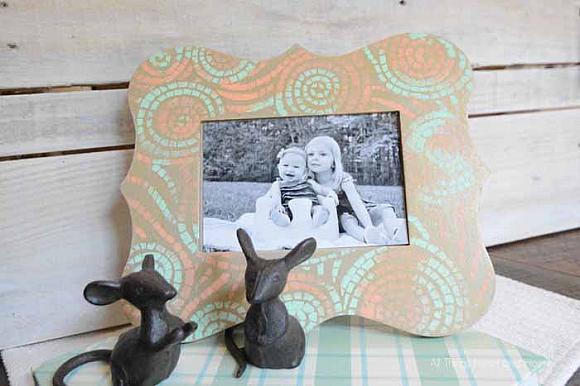 Have a wonderful day my friends!