Posted by DecoArt on Oct 29th 2015
I love the farmer's market.
We have one just five minutes away and it's open spring, summer and fall. Of all those seasons, fall is my favorite time to go. It's not only the fruits and vegetables in great supply during the harvest season, it's the cornstalks, hay bales, pumpkins and fall flowers!
Very year I pull together some of these autumnal favorites to make a backdrop for photos during our annual fall party.
This year I added hanging painted mason jar vases!
Items Needed:
Instructions:
I know...you've seen everyone painting mason jars...well, there's a reason for that...they're AMAZING! Today, I'm going to show you how to use Chalky Finish Paint for Glass and some wired twine to make cute mason jar vases to brighten up your space this fall...
Start with clean mason jars and Chalky Finish for Glass (I used Serene & Yesteryear)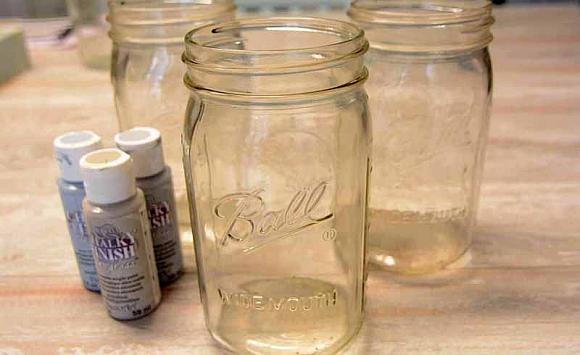 Paint the jars with 2 or 3 coats and when dry, use a fine sand paper and sand off a little here and there. I sealed mine with Americana Acrylic Sealer in Matte.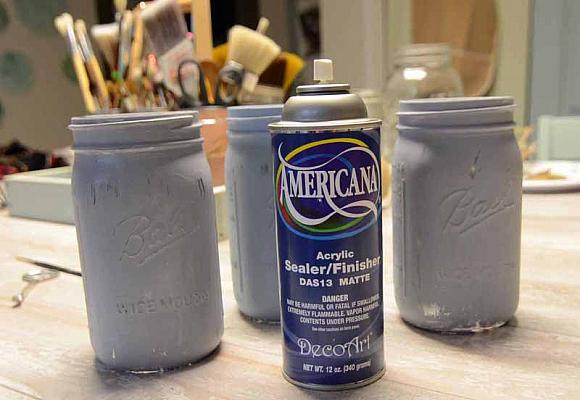 To make your hanger: Use wire covered in twine (found in the floral department of your craft store) and cut 2 feet per jar.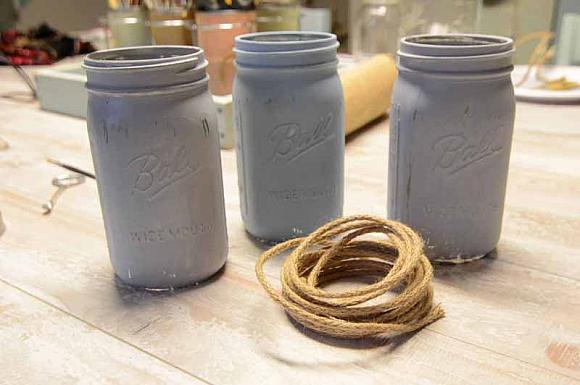 Wrap the twine around the mouth of the jar as shown in the photo, leaving one end long...don't pull tight just yet...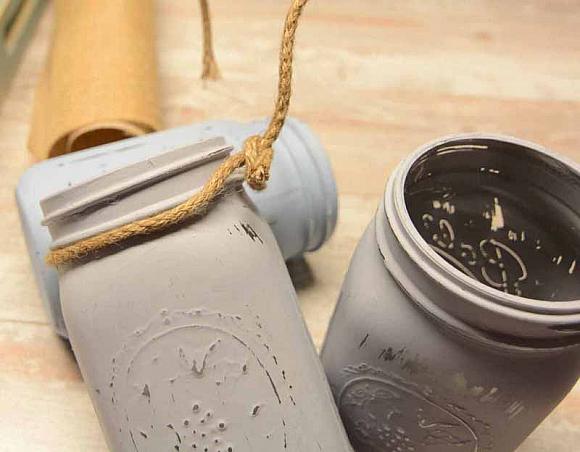 Take the long end and make a handle, tucking it into the twine on the other side of the jar mouth (as shown)...now you can tighten the first side so it's snug around the mouth of the jar.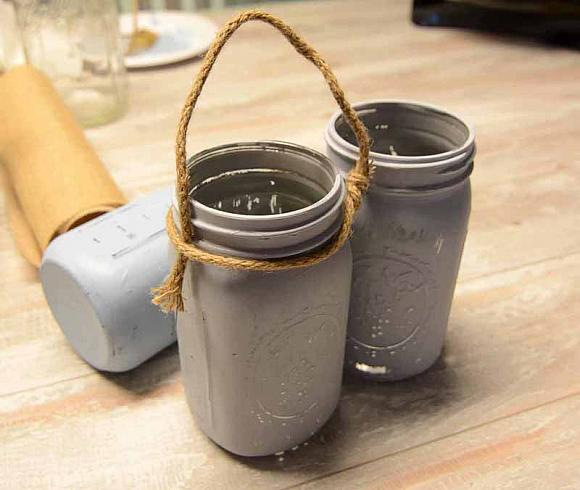 Finish the second side by wrapping it around the handle.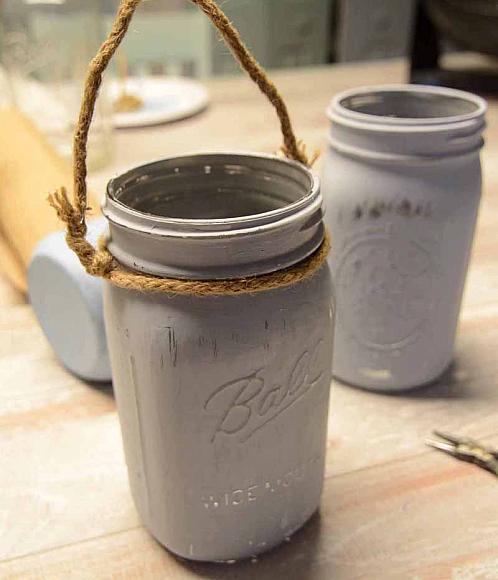 TaaDaa! Now you have a hanger for your mason jar vase!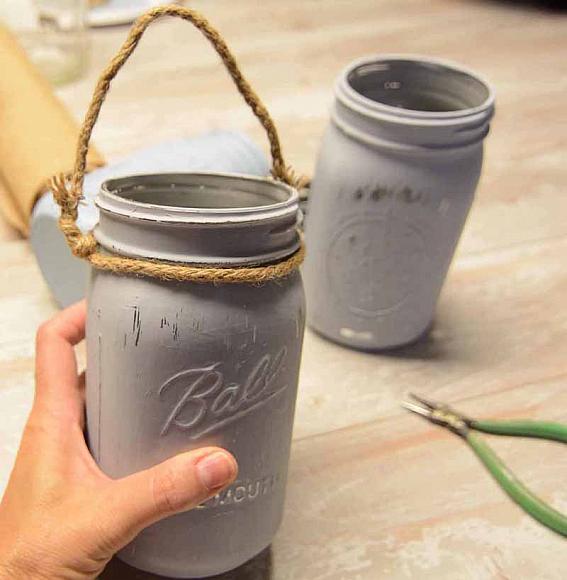 I painted the rings with Chalky Finish Paint in Heritage to add a little fall color and I'll paint some different rings in red for using during Christmas! Putting the rings back on the jars helps hold the wired twine in place.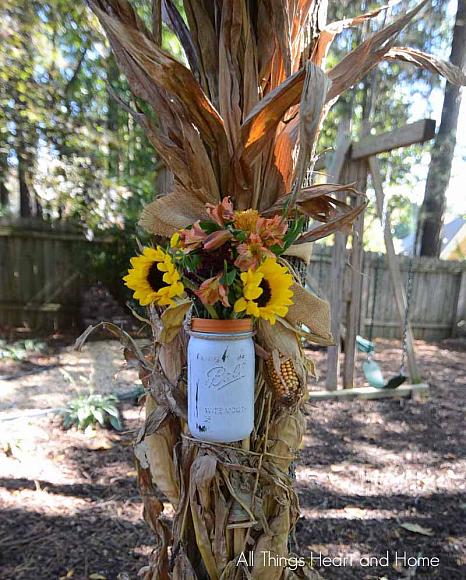 These look pretty outside for photos but of course I won't leave them out in the weather, I'll bring them in after the party and hang them on the hooks on my kitchen shelf!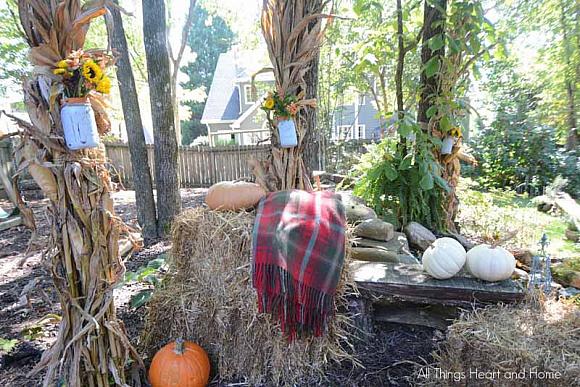 Happy fall friends! xo