Posted by DecoArt on Jan 5th 2018
Making beautiful patterns doesn't have to be difficult, in fact, this method of painting a large checkered pattern doesn't even require a tape measure! Grab three shades of your favorite color, a roll of painters tape, a surface to paint and I will show you how it's done.
Items Needed:
IKEA Moppe Mini Storage Chest
1" Painter's Tape
220 Grit Sandpaper
Paintbrush
Instructions: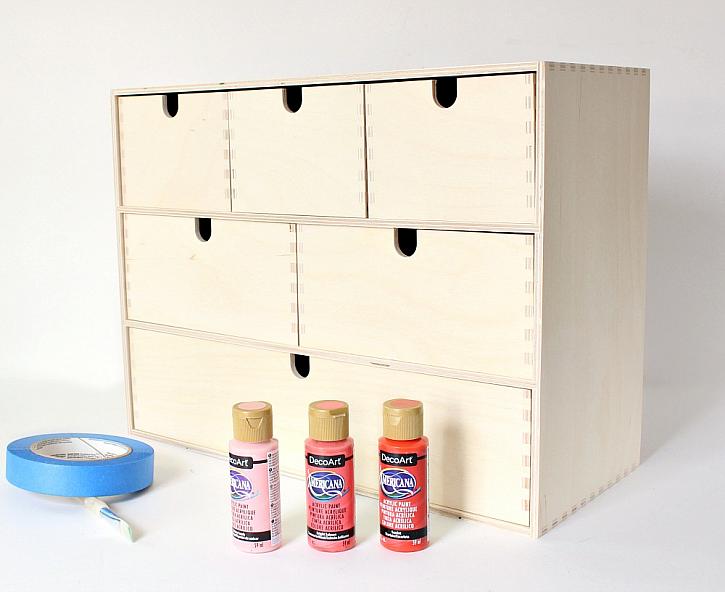 Depending on scale this pattern is sometimes referred to as buffalo check or gingham, either way this large checkered pattern is achieved using three shades of a similar color paint.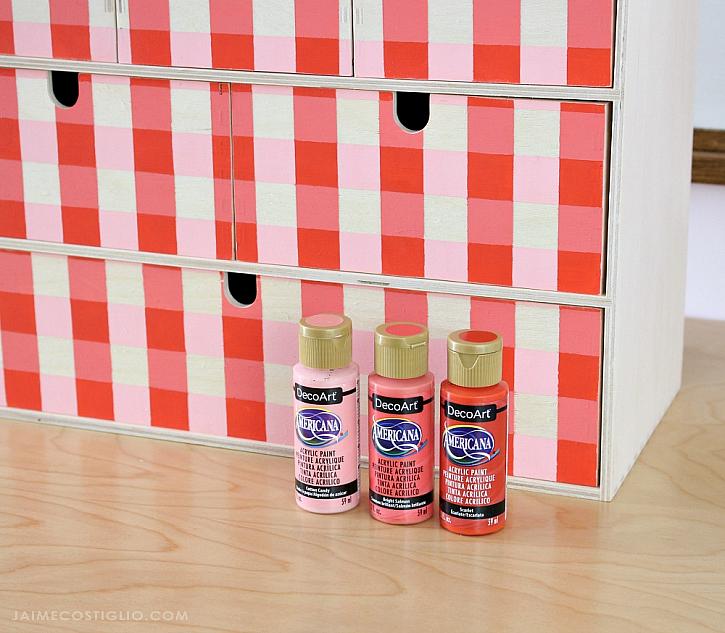 The Ikea Moppe mini storage chest provides a great wood surface to accept the acrylic paint. In addition, all those drawers are perfect for storing and organizing all the little bits, great for a desk space or craft room.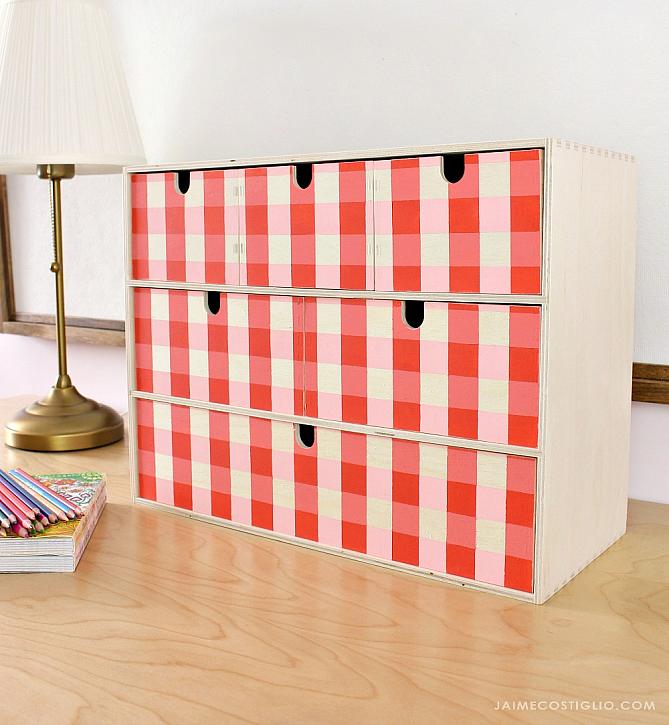 The drawers are easily removable to make supplies portable. I love how the checkered pattern still holds its own when the drawer is out of the chest.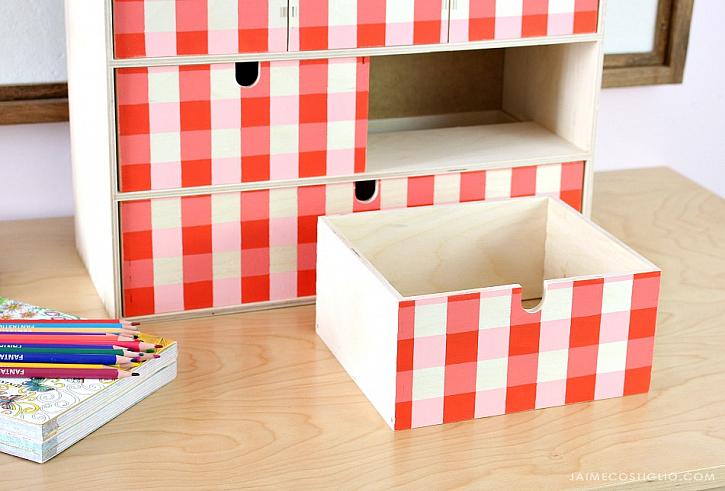 Below you'll find the steps to achieve a large checkered pattern. Be sure to read through entirely before beginning. I recommend using three shades of the same color for the best results.
Lightly sand the entire storage chest with 220 grit sandpaper to remove any bits and make smooth.
Remove the drawers from the chest and smoosh flush together. Using the 1" painters tape as a spacer place a small piece at the edge of both sides then a full piece horizontally across all the drawers. Keep repeating this pattern using the 1" thick tape as spacers.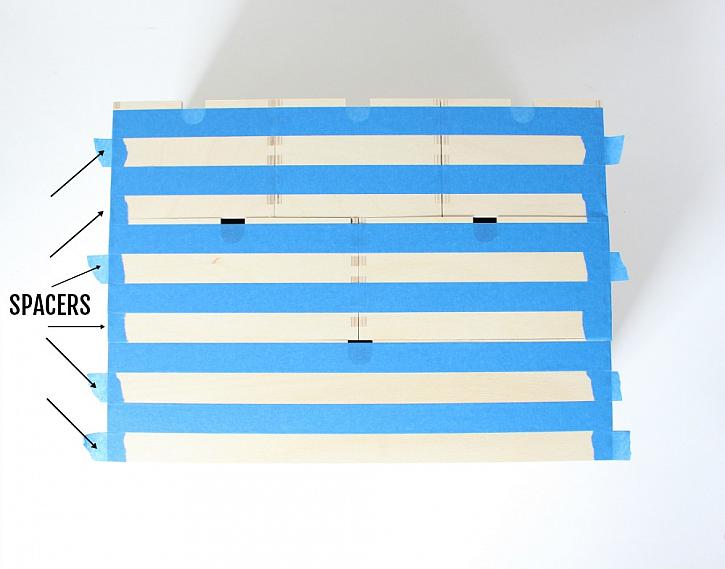 Once all tape is in place paint in between the tape using the lightest color.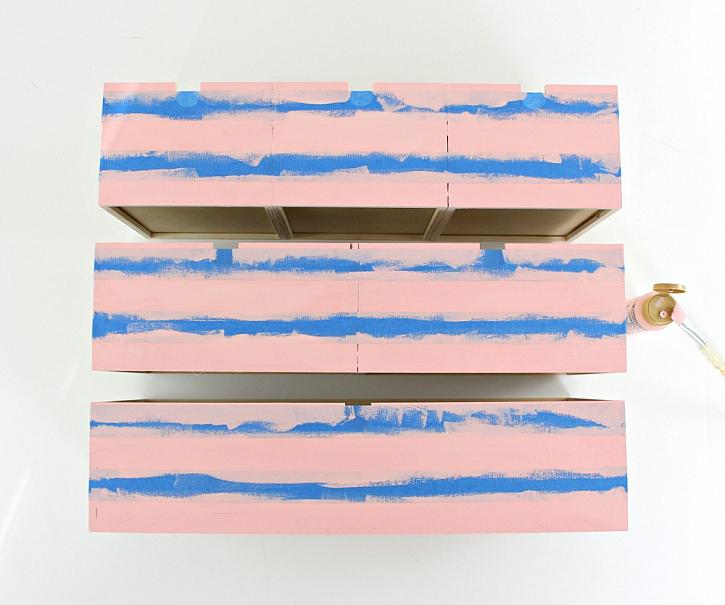 Remove tape.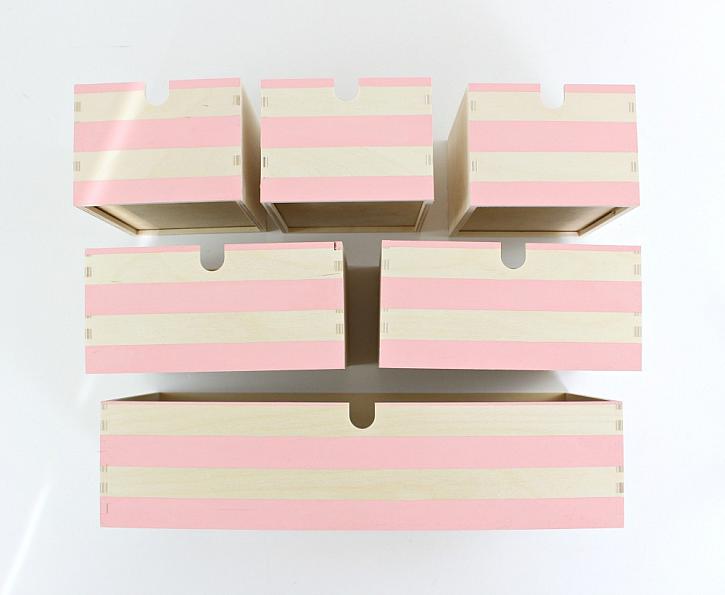 Repeat the process of taping just as in Step 2 except this time vertically.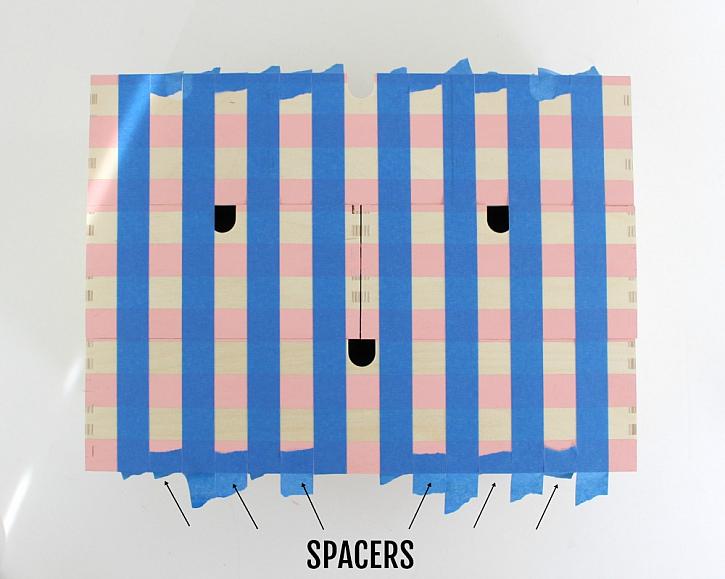 Paint between the tape using the middle color. You do not need to paint the area over the lightest paint. That will be covered later with the darkest paint. After this step DO NOT remove the vertical tape strips, keep them in place.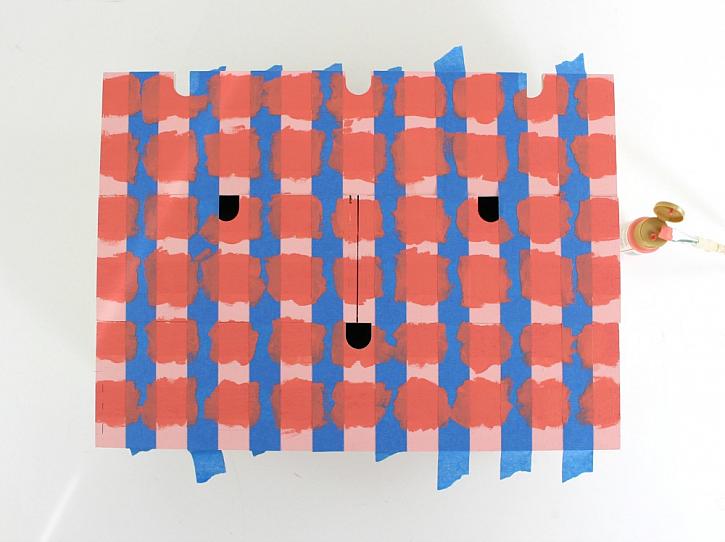 Repeat process of placing tape horizontally over the middle color paint.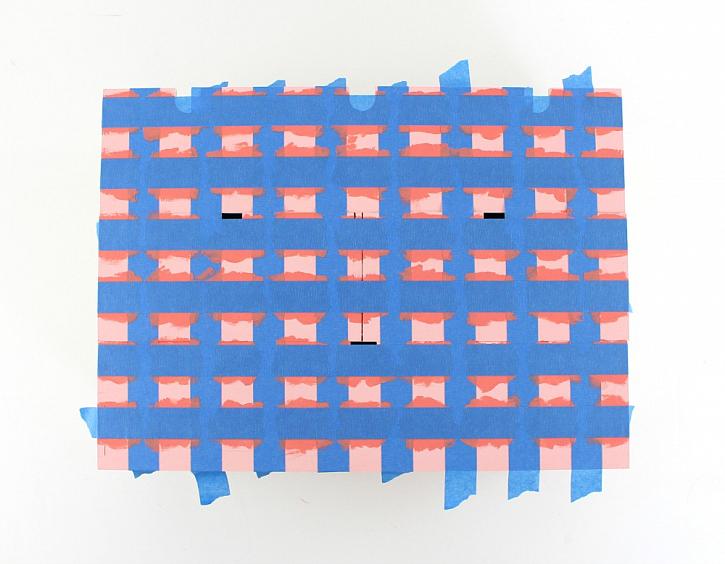 Paint the exposed areas using the darkest color.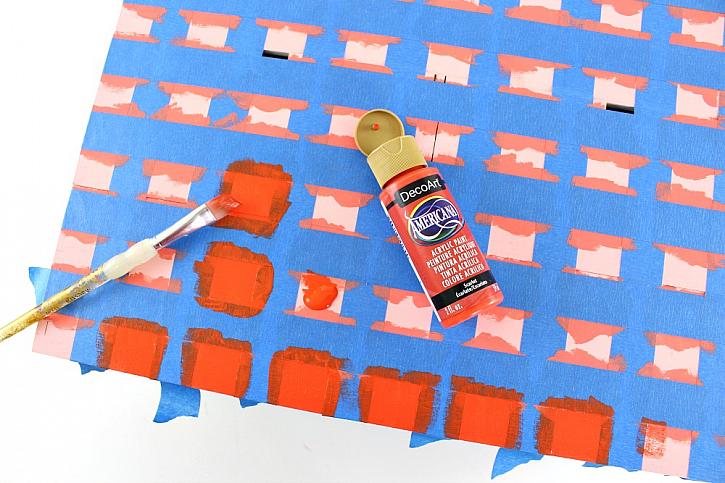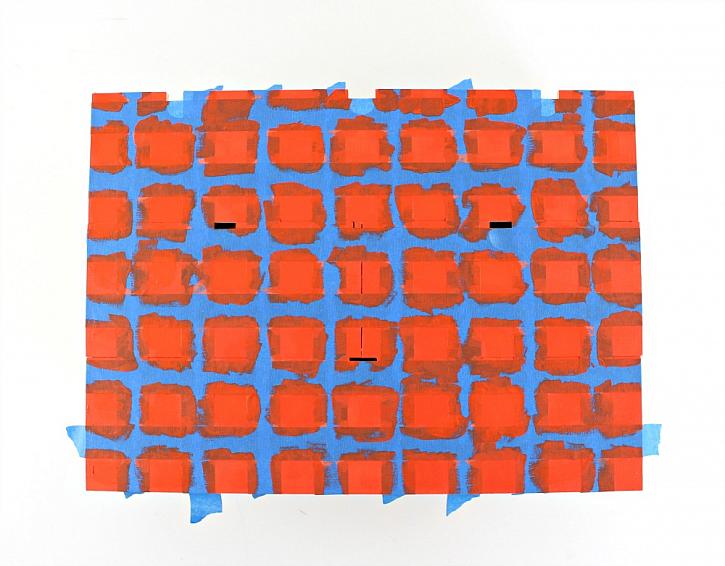 Remove the tape. Touch up areas as needed and sand off any excess paint that may have gotten on the edges.

Place drawers back into storage chest and fill with supplies.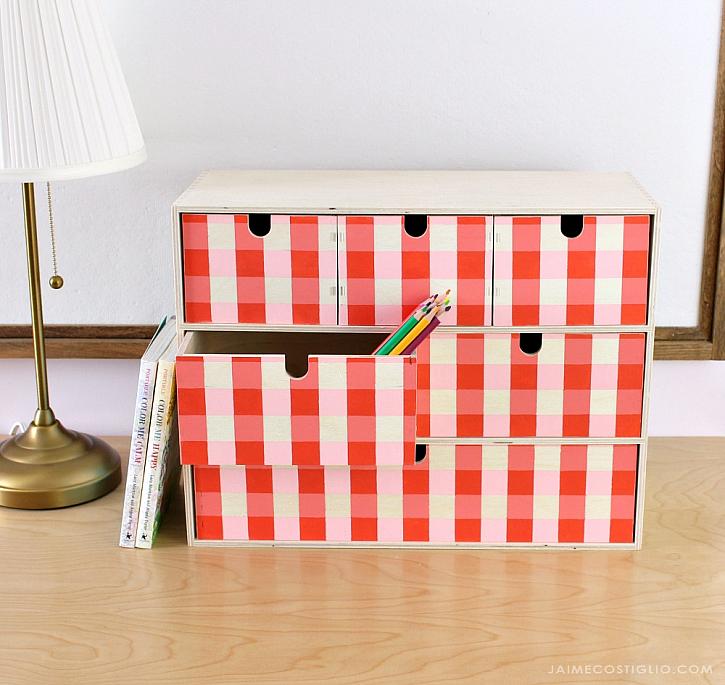 The Moppe storage chest is surprisingly deep and can easily hold a ton of desk supplies. Know someone who needs a little organization help with all the small things? This would be perfect for hair supplies, crafts, even organizing small toys.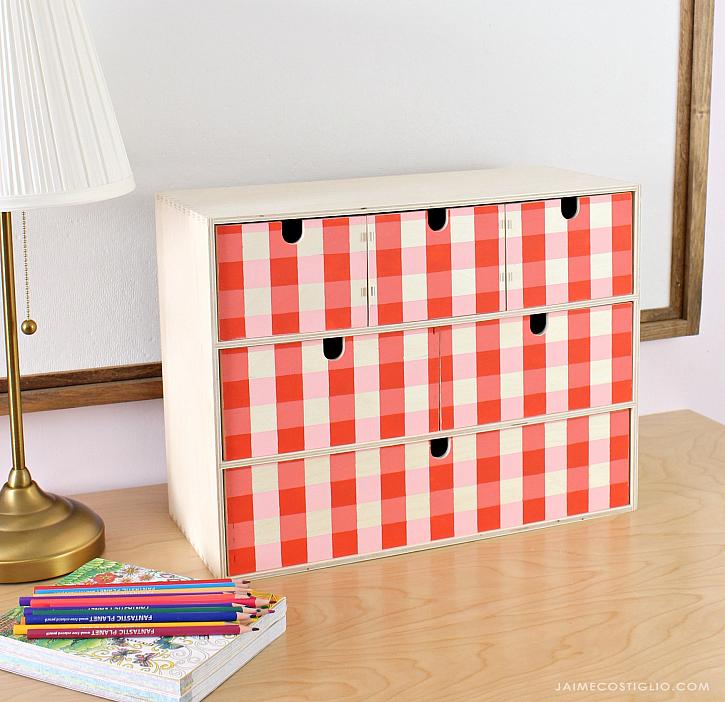 Use virtually any color you love then add two more shades for a light, medium and dark and you can paint a large checkered pattern on any surface that accepts acrylic paint.