Posted by DecoArt on Oct 21st 2020
The holidays are just around the corner. One of my favorite things about this time of year is gathering with family around the table for good food and conversation. Dress up your table and create a show stopping Gold Glitter Pumpkin Vase centerpiece using
DecoArt® Holographic Illusions™
now available at
Hobby Lobby
and
JOANN's
.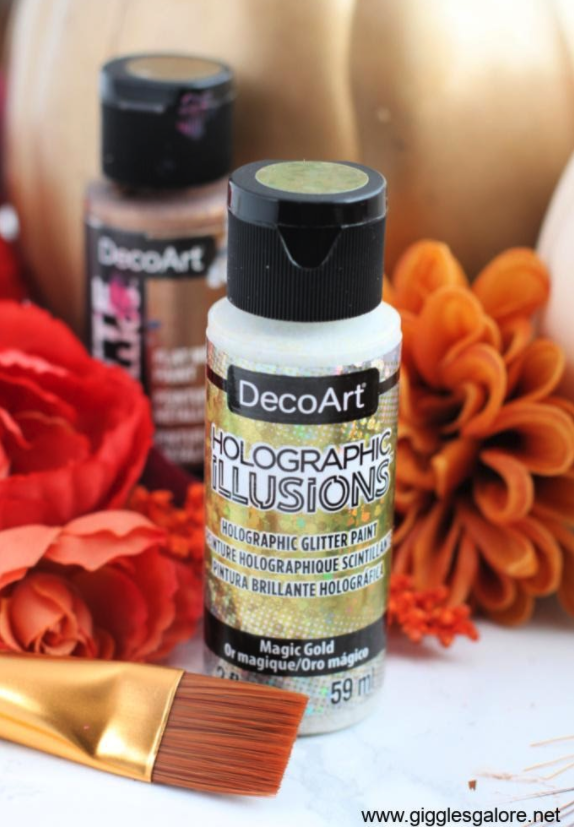 This is not your typical glitter paint.
DecoArt® Holographic Illusions™
give projects the magic of a true holographic glitter paint with a light-refracting rainbow of bold color. The holographic glitter flakes create a sparkle and shine that will add a pop to any creative project.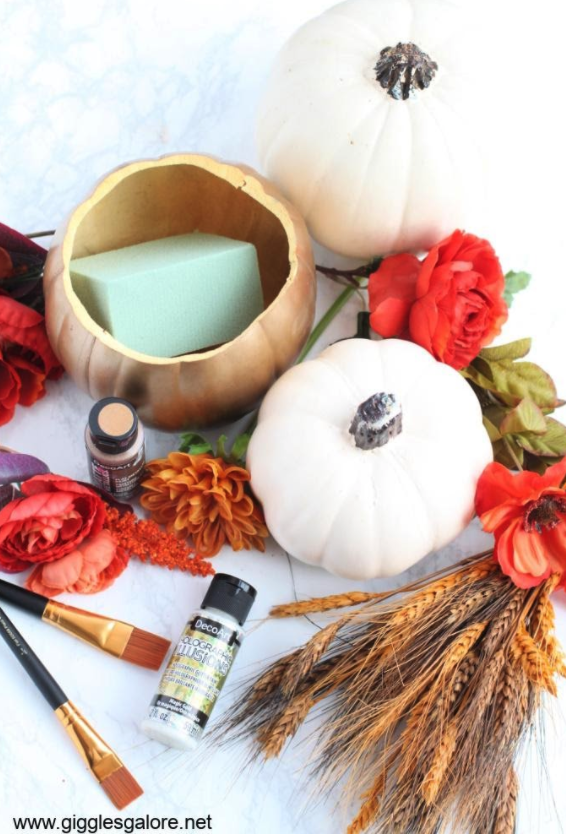 Keep reading for a step-by-step tutorial or watch the video below to see how to make this fun project!
Items Needed:
Faux Pumpkin
Craft Knife
Paintbrushes
Floral Foam
Faux Flowers
Instructions:
First, use a craft knife to carve off the top of the faux pumpkin.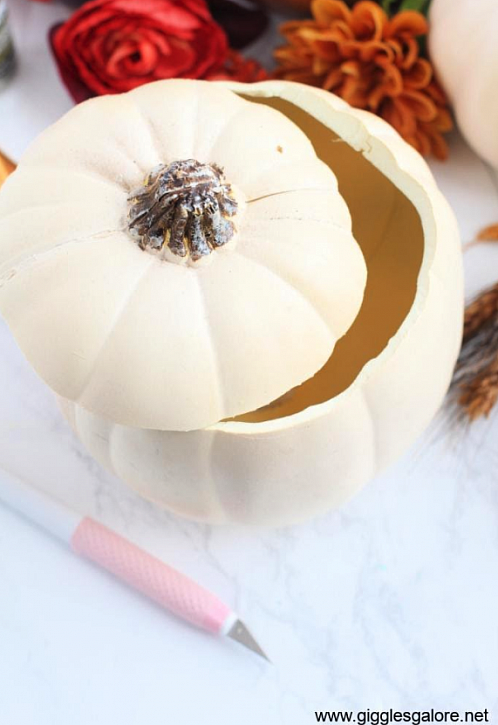 Next, paint a base coat of Antique Gold on the bottom half of the pumpkin. You will need to paint 2-3 coats and let them dry completely.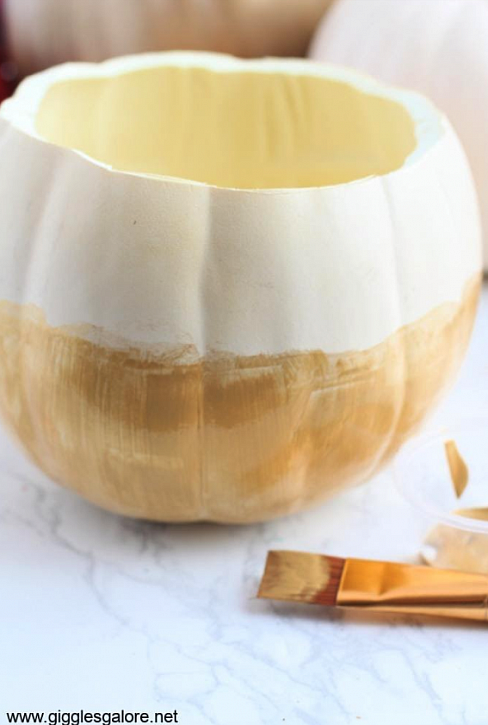 Use a flat brush to apply the Holographic Illusions™ Magic Gold starting at the top of the gold paint. I decided to create a subtle ombre effect by applying a thicker coat up around the top and then lightly brushing it down towards the bottom. Apply 2 coats to get the desired look.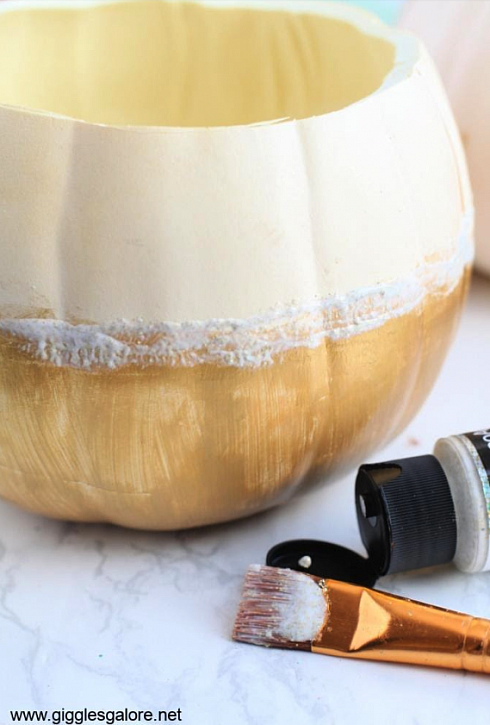 Add a block of floral foam to the inside of the pumpkin.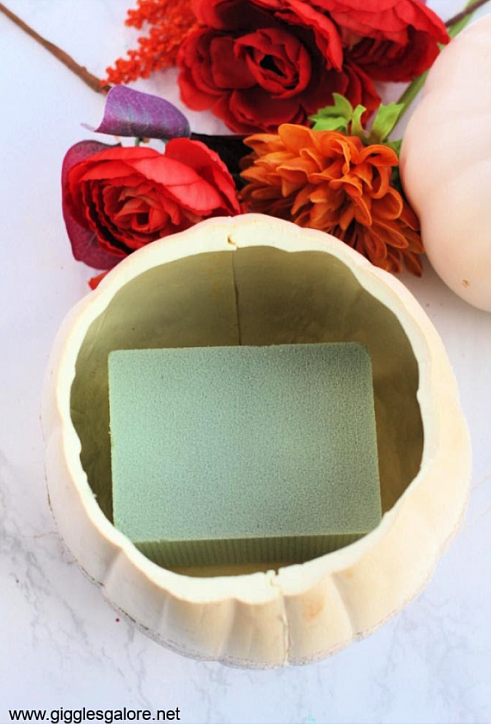 Cut faux flowers and add them to the floral foam to create a fall-inspired arrangement.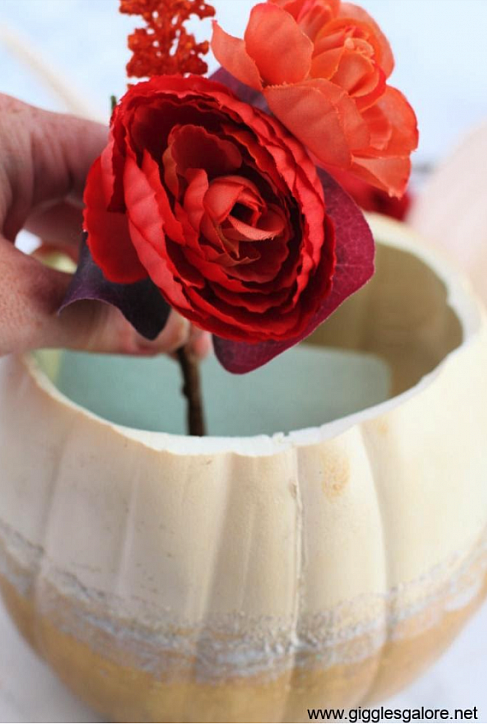 Paint a few additional smaller pumpkins the same way to add to your centerpiece.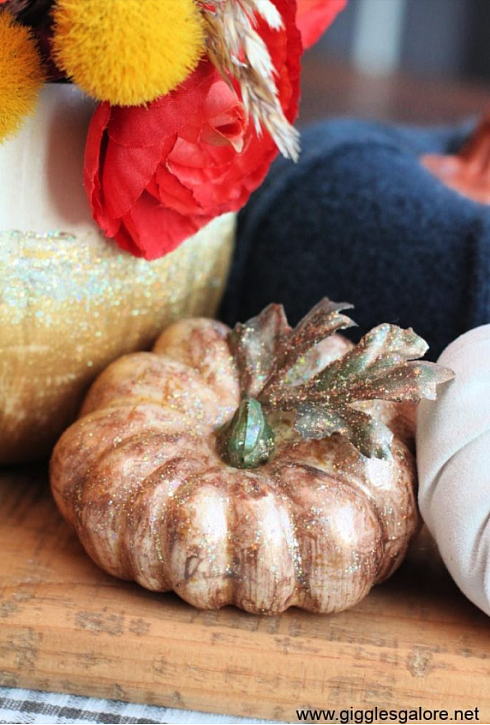 I love the sparkle and shine this paint adds to a simple pumpkin to create a glammed up centerpiece for Thanksgiving.