Posted by DecoArt on Jun 21st 2017
Hello, hello!  Today I have a fun art journal page to share with you!
Items Needed:
Bohemian Clear Stamps
Assorted Brushes
Bic White Out Pen
White Paint Marker
White Gel Pens
Art Journal
Black Ink
Printed Digital Image
Patterned Paper Scraps
Washi Tape
Instructions:
I started with a page in my art journal that had bits of scrap paper and random stamped images. I usually use my art journal to use up any extra bits of paper, paint and ink. Supplies can be expensive so I like to use up as much as I can to reduce waste. I used the matte medium to adhere the papers and then applied a thin layer of gesso over everything. I use gesso on all of my paint projects. For me, it's an absolute must. The gesso helps keep colors true and keeps the paint from being absorbed into the substrate so you use less paint.

After that, I laid down a base coat of Dioxazine Purple. Then I used the Andy Skinner Creativity stencil to remove some of the paint with a paper towel.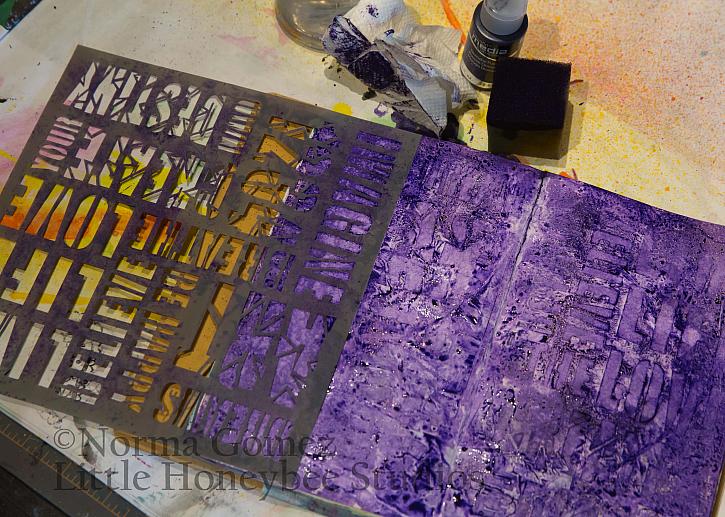 After applying the paint, I noticed the pages were beginning to come apart in the center of my journal. To fix this problem, I added fun bohemian washi tapes across the seam. Then added a layer of matte medium to make sure they would stay down.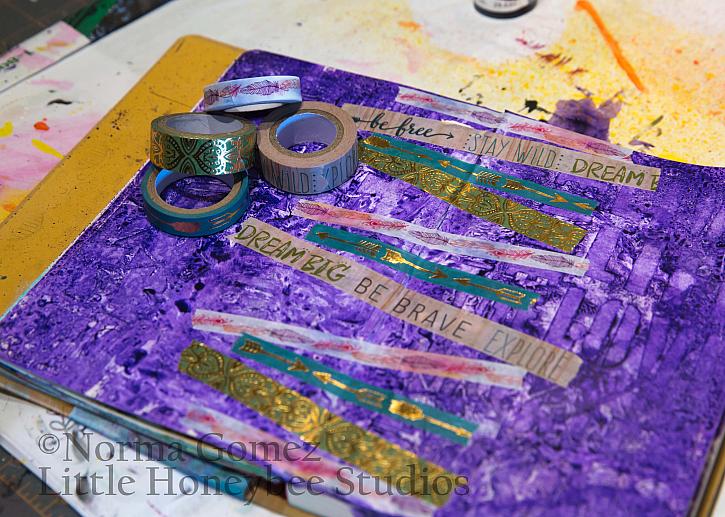 I continued with the bohemian theme by randomly adding layers of bright colors.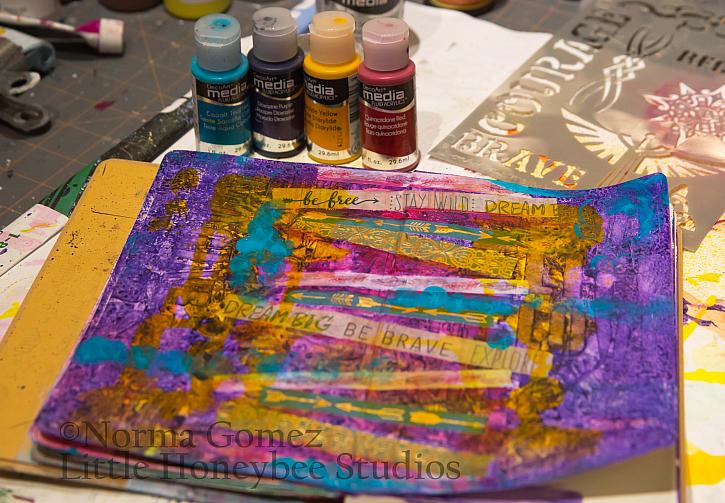 Since I like to use scraps in my art journal, I dug into my digital art drawer. This is where I put the images that I print out to use as a reference when working on my art projects. This particular image was the inspiration for my Fairy Wishes canvas. Anywho, I cut her out and glued her down using the matte medium. Then added some of my go to doodles with a Bic White Out pen.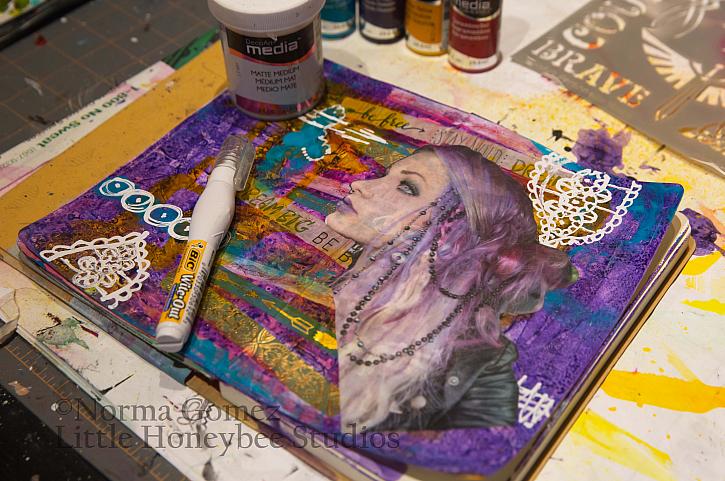 I used the image as an outline and painted over her. I started with all the shadows and then added the mid-tones, highlights and finished up with the details. Painting over an image is a fun way to save some time on your projects.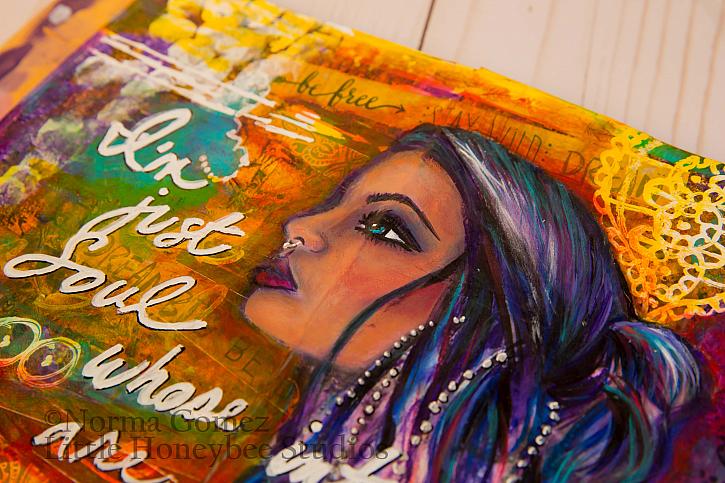 Using the Andy Skinner stencil again, I outlined BREATHE with a white paint marker.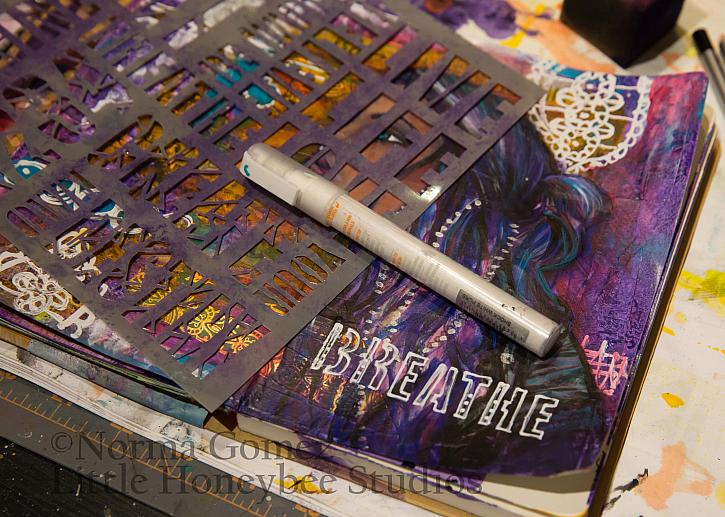 To finish out my page, I added: I'm just a soul whose intentions are good.
This art journal page came together super quick and I love the way it turned out. For more inspiration, be sure to check out all of my teamies' beautiful projects!
Thank you so much for joining me today!!!