Posted by DecoArt on Oct 8th 2013
I love combining the colors green, orange and purple for Halloween and I admit that I am finding myself doing it a lot already this year. It's just such a bright and fun color combination! So I love how these little Halloween Goodie Jars turned out.
You could use them to put treats in (make sure the treats are wrapped though since the paint isn't considered food safe) or you could use them as decor. They're quick and easy and fun!
Items Needed:
Small Jars-either Baby Food Jars Or Small Jars That You Get At The Craft Store
Vinyl
Instructions:
Open your jar and pour a good size squeeze of the glass stains into the bottom of the jar: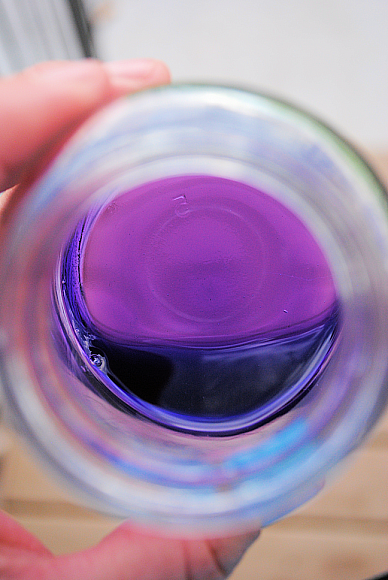 Swirl it around a little to completely cover the jar: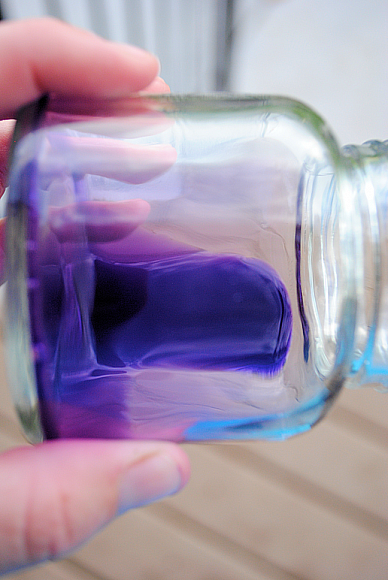 Then leave it upside down on a paper towel for a few minutes to drain the extra paint out. Let it dry.

After it is dry, add a second coat. For my green and my purple two coats was enough. The orange needed a third coat.

Allow it to dry again. Then simply cut out faces from vinyl and stick it on! So easy!!! My little purple bat even has little wings on the side.