Posted by DecoArt on Oct 15th 2013
Looking for that last little something to dress up your Halloween mantle? Or maybe you need a piece of art for your entryway that says "spooky"? With a tree stencil, a piece of wood and some paint, I'll show you how easy it is to make this spooky tree painting for Halloween!
Items Needed:
12x12 Canvas Or Plywood
Cosmetic Sponges
Paper Plates
Instructions: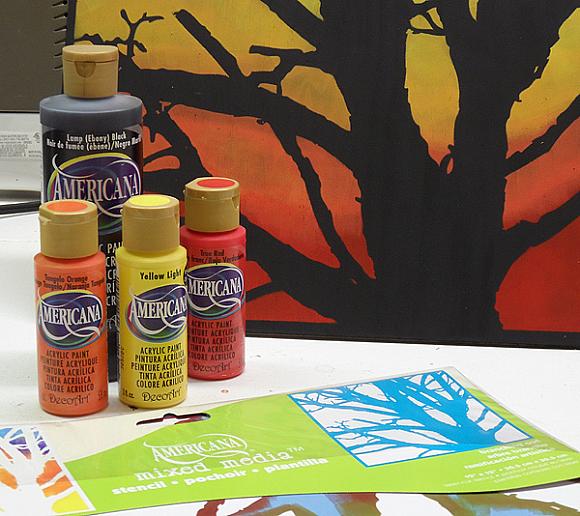 I had the best luck. I just happened to have several pieces of cut plywood that fit this stencil perfectly leftover from another project.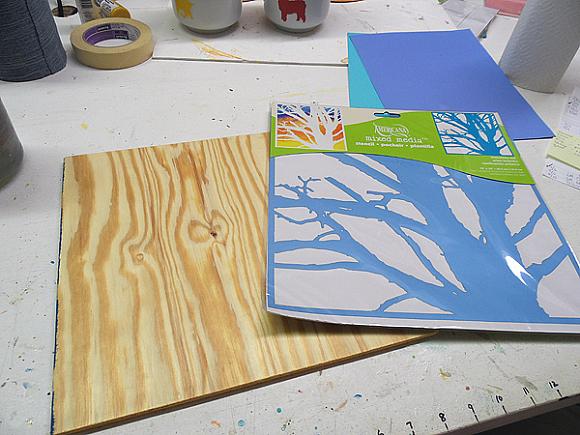 The very first step is to paint the board completely with Lamp Black and let it dry. When it's dry, position the stencil in place, I held my edges down with masking tape. Use the cosmetic sponge to apply True Red to the bottom section of the stencil.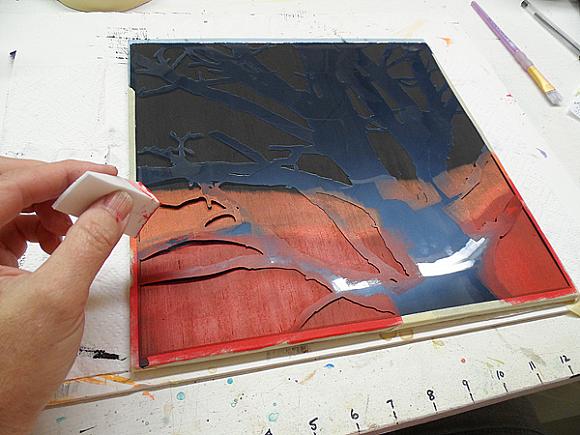 Gradually I changed from True Red to Tangelo Orange, never once cleaning my sponge or changing to a new one. Doing so allows the paint to mingle for a more natural color transition on your finished work.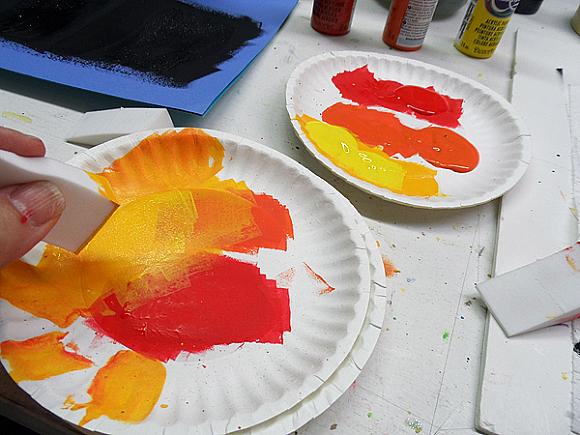 I kept working my way up the board, finishing at the top with Yellow Light.
That's it! Well, almost. Remove your stencil and let your painting dry. Finish it off with a couple coats of Americana acrylic sealer; I used matte finish.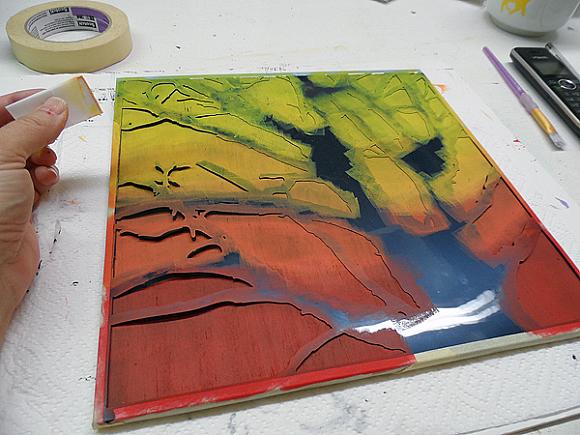 Display on your mantel or on a shelf for a fun and spooky addition to your Halloween décor!