Posted by DecoArt on Nov 14th 2014
Decorating the Christmas tree is such a festive family occasion in our house.
We turn on the Christmas carols, nibble on homemade cookies and sip on warm drinks as we string the lights and hang the ornaments.
This hot buttered rum (adults only, of course) is one of my favorite tree-trimming treats. It tastes just like Christmas, especially when it's served in a festive hand painted mug.
Items Needed:
Cotton Swab
Fingernail Polish Remover
Instructions:
Clean and dry your glass mug thoroughly.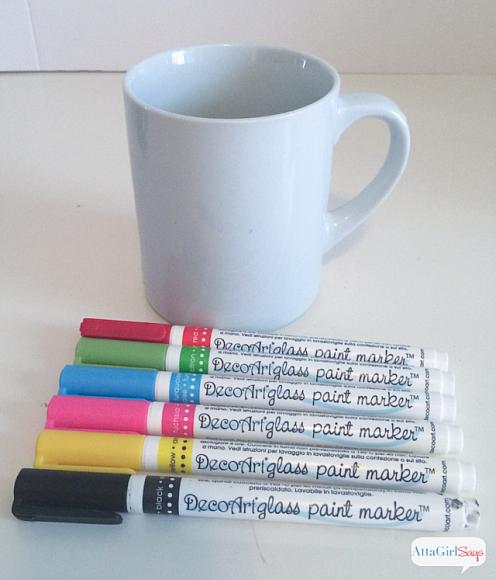 Using colored paint pens, draw light bulbs randomly around the mug.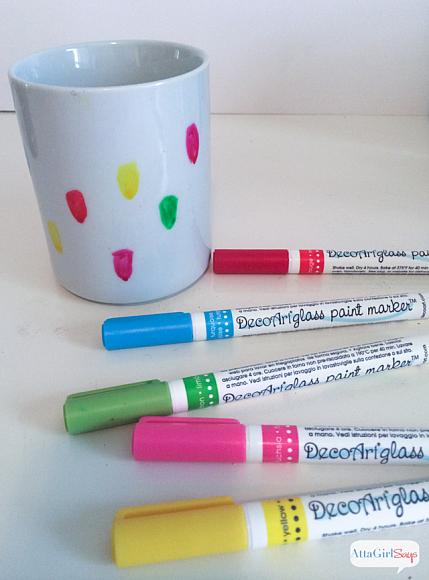 If you mess up, use cotton swabs dipped in fingernail polish remover to erase your mistakes and for touch-ups.
Allow the light bulbs dry, then use black marker to draw on the tops of the light bulbs and the cord.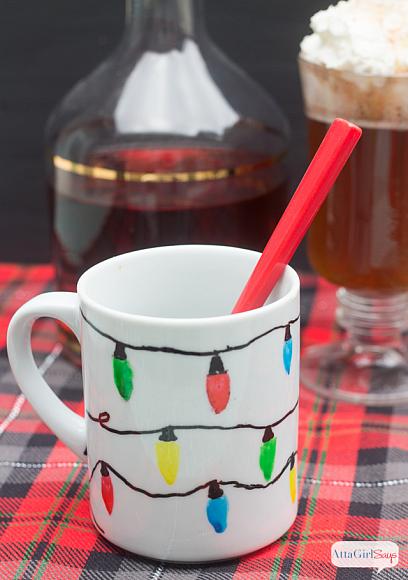 Allow paint to dry for 4 hours. Bake at 375 degrees F for 40 minutes in a non-preheated oven. Handwash only.
Now, let's make a batch of hot buttered rum to serve in the cute holiday lights mug!
Hot Buttered Rum Recipe
- 1 stick unsalted butter, softened
- 2 cups light brown sugar
- 1 teaspoon ground cinnamon
- ½ teaspoon ground or grated nutmeg
- Pinch of ground cloves
- Pinch of salt
- Dark spiced rum
- Boiling water
- Fresh whipped cream
- Grated nutmeg for garnish
Cream together butter, brown sugar, cinnamon, nutmeg, cloves and salt.
Spoon 2 Tablespoons of butter-sugar mixture into a mug. Top with 1 to 3 ounces of spiced rum. Fill mug with boiling water; stir until sugar is dissolved.
Top with fresh whipped cream dusted with grated nutmeg.
You can also make this recipe in a slow cooker. Just add the butter-sugar mixture and top with 2 quarts (8 cups) hot water. If you like, add a few cinnamon sticks and whole cloves.
Cook over low heat for 5 to 6 hours, until sugar is dissolved and butter has completely melted. Ladle into mugs and add rum, as desired. This is a great option if you want to make a non-alcoholic version for kids.