Posted by DecoArt on Mar 3rd 2014
Ask any tole painter what transfer paper is and chances are they have used it many times over. However, for most crafters, this is a little gem of a tool that most hadn't considered or didn't know was available. It's called transfer paper; though you may remember something similar called carbon paper.
Instructions: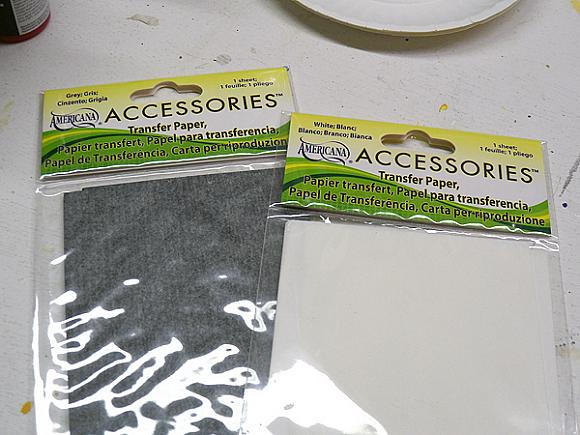 Transfer paper, shown above in black and white, can be used on several different surfaces to easily transfer a pattern. For instance, if you are making a sign and want to transfer your favorite font onto your wood, you can! Simply print out the pattern or words you want to use, side the transfer paper underneath it and trace over your design with a ballpoint pen, or if you have one, a stylus.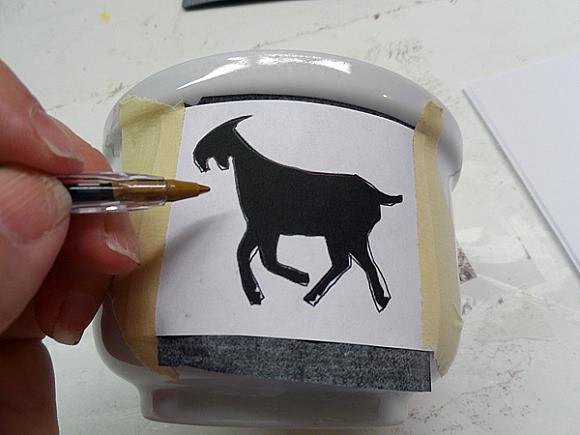 When you remove the design, your pattern will be on your surface!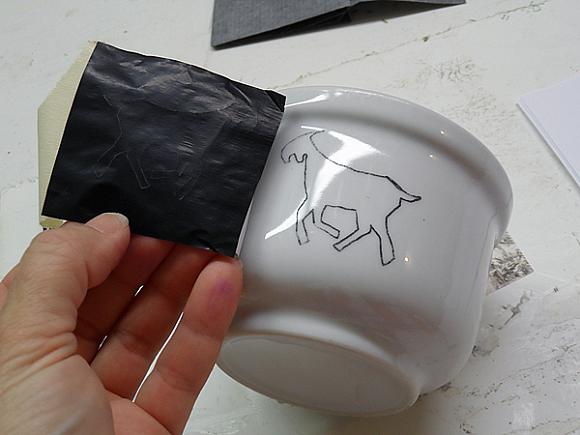 For many years I tole painted and often used pattern books for the designs I chose. This blue child's stool is a great example. I found the pattern in a book I bought and used transfer paper to trace it onto my stool.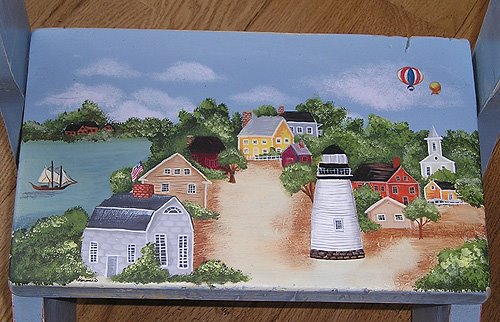 I painted many jars over the years (before painting on jars was cool!), like this one of the Cape Hatteras lighthouse. Again, I used transfer paper to get the outline of the design onto the glass. I would often draw out the design first then transfer it to the glass with transfer paper. This allowed me to make multiple jars for my store without having to freehand all of them.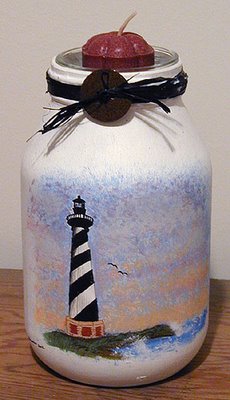 Things to keep in mind when using transfer paper:
1) Choose the color that will show up best on your surface
2) Keep in mind that if you are painting with a light color, using black transfer paper is not a good idea as you will have a much harder time covering it, choose white instead
3) Transfer paper can be cut into smaller pieces and used multiple times before it's spent
4) Keep your transfer paper stored either in its original package or in a plastic storage bag
Transfer paper is a great tool to keep in your craft room. Check the artist's section of the craft store, as that's where you will likely find it. It can be very handy for all sorts of projects!