Posted by DecoArt on Oct 6th 2019
The spooky season is fast approaching and if you are like me and love to add some scary flair in your home décor but don't want to overdo it then these Skull Bookends are the perfect way to go.
I love how it still looks part of Halloween but can also be used all year as well.
These painted Skull Bookends are really easy to make.
So let's jump right into it.
Items Needed:
Paintbrushes
Two Ceramic Skulls
Four Wood Pieces
Instructions:
Step 1: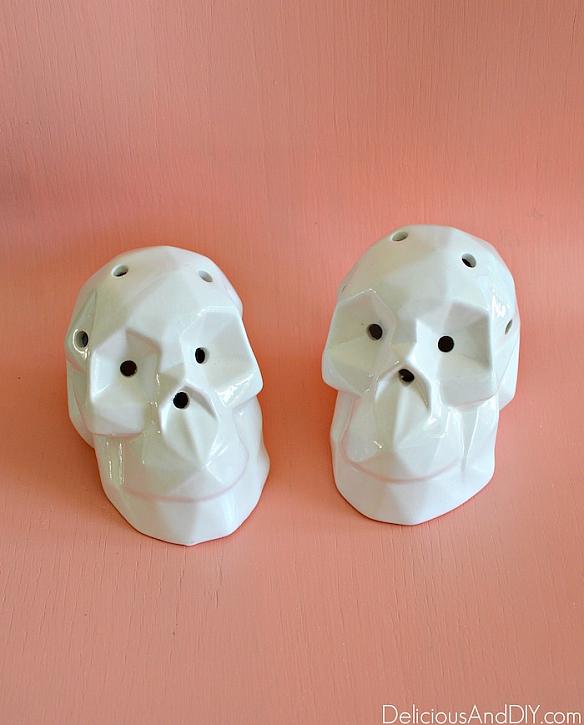 These ceramic skulls were the perfect blank canvas for my DIY and what I really liked about it was that they can light up as well.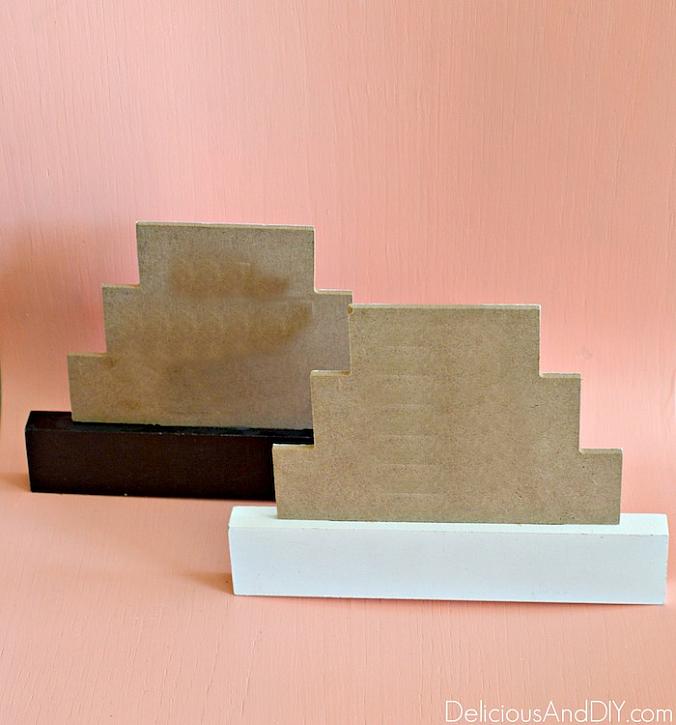 I also purchased four of these home decor items as they were going to be the base and support for the skulls.

You could also just use four rectangular-shaped wood pieces. The measurements of the wood pieces will depend on the size of the skulls you purchase.

But I went ahead and used these as I loved the shape of it.

Step 2: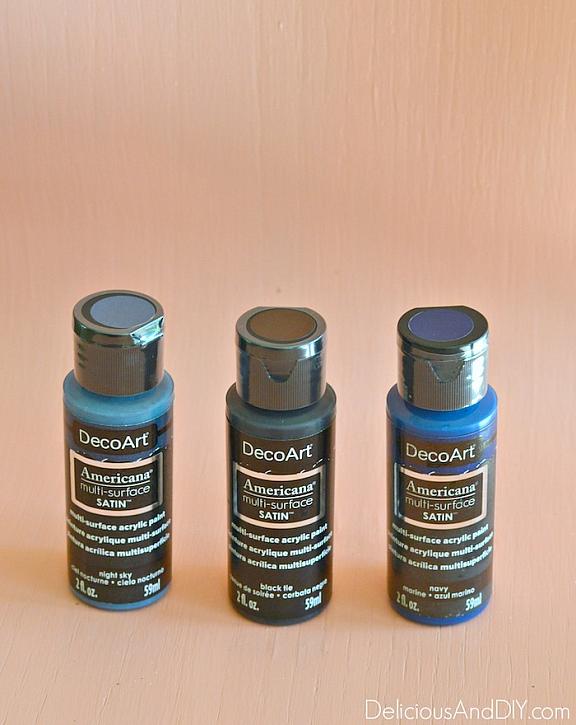 I chose to use Americana Multi-Surface Satin for this project and chose two different shades of blue and one black color.
Blend all three on a disposable plate and start painting the Skulls.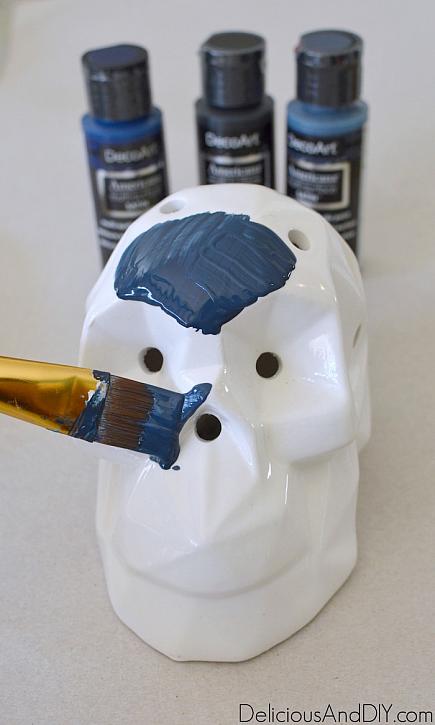 It needed about two coats each and this was the final deep blue result.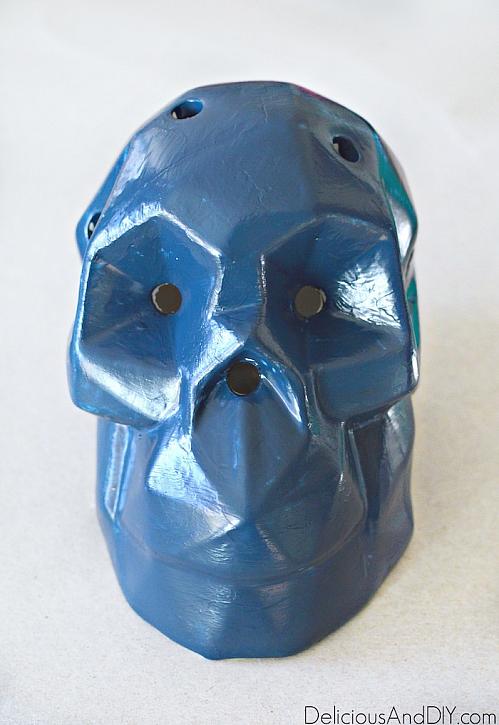 Step 3: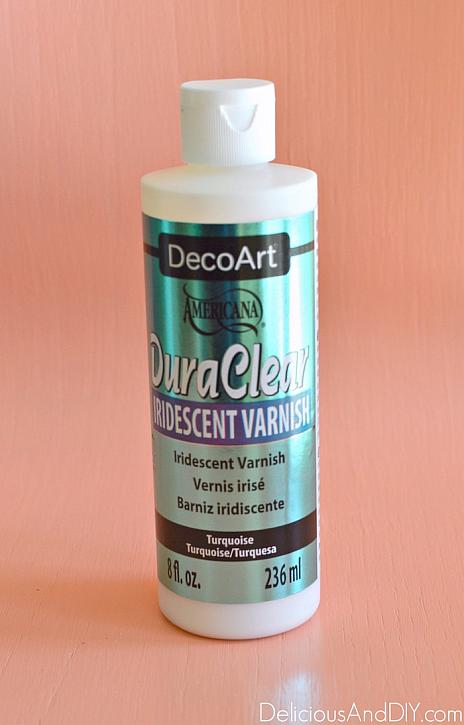 This part is honestly like magic as I used DuraClear Iridescent Varnish in the color Turquoise. This beautiful, unassuming product basically gives a gorgeous iridescent sheen to your crafty creations.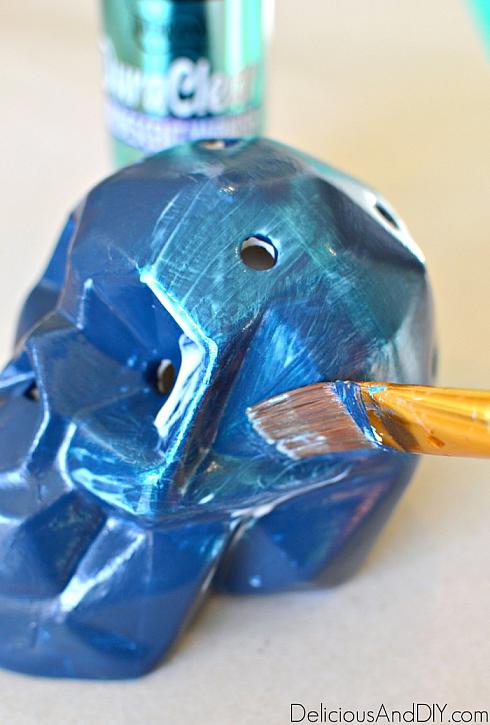 As you can see the base of the skull was a deep blue color and as soon as I applied the DuraClear it gives it this beautiful Turquoise sheen.
The reason why it is so magical because the product comes out in a white color and you wouldn't think anything of it but as soon as you paint it on with a brush it gives a stunning Turquoise finish.

Step 4:

The home décor items which were going to be the base for the skulls I ended up painting in DecoArt metallic gold.

As soon as they were dry I glued two of them together in the shape of an L and then placed the gorgeous skulls on top of it.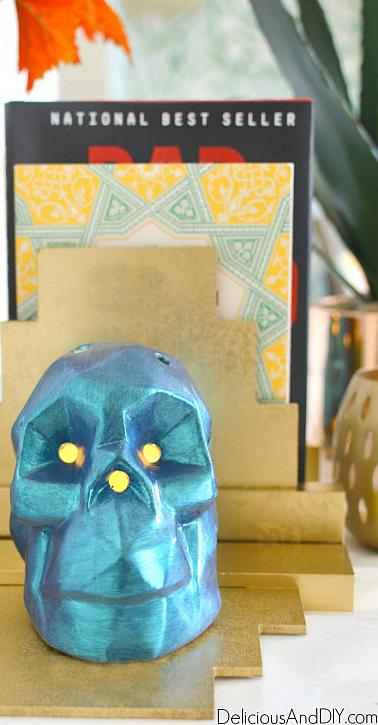 And that is it, these gorgeous Skull Bookends are ready for Halloween.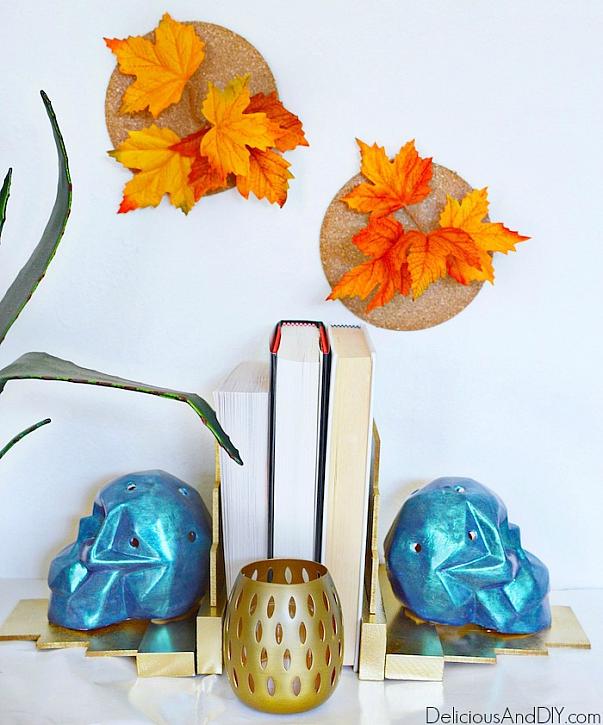 What do you guys think?