Posted by DecoArt on Mar 20th 2016
Do you have an Easter meal at your house? We typically have a big Easter lunch but I know that an Easter brunch is also very popular. Well today I am going to share a simple centerpiece idea and a Easter/Spring tablescape using one of my favorite DecoArt products – Chalky Finish paint! 
Items Needed:
Three Mason Jars
Paint Brush
Sandpaper
Instructions:
This project is simple and easy and if you have some Chalky Finish paint on hand already (if not you totally need to pick up some at the craft store the next time you are there), you may already have all the items needed to make this.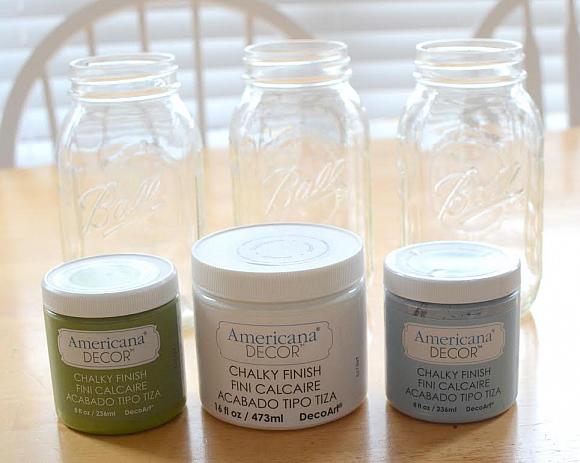 Paint 2­3 coats of Chalky Finish paint on your jars ­ let it dry in between coats. I did 2 coats and then had to do 1 more just of the green.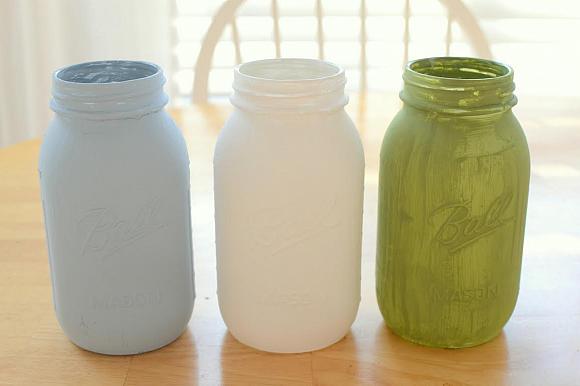 Then distress to your liking. I like to sand over the letters on the jar and a few more areas. But you can do as little or as much as you like.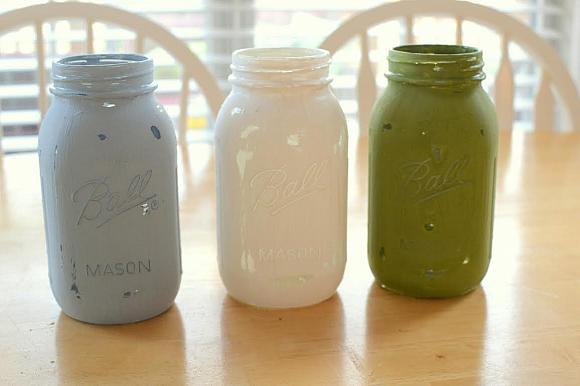 Then I set a simple table by using a burlap runner, some textured placemats, some basic everyday white dishes layered with a fun turquoise and green salad plate and topped with some napkins. I love using mason jars as glasses since they come in all kinds of fun colors and are just fun. The painted mason jars I just put on a white platter and surrounded with some faux eggs. There are so many possibilities – you could surround with moss or grass, or use the small eggs candy.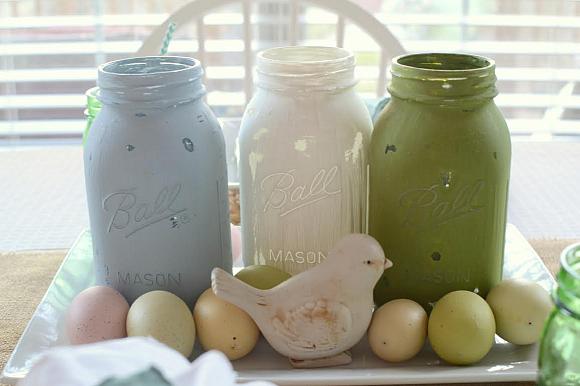 Add a fun bird or bunny to the platter to really add some spring/Easter de?cor.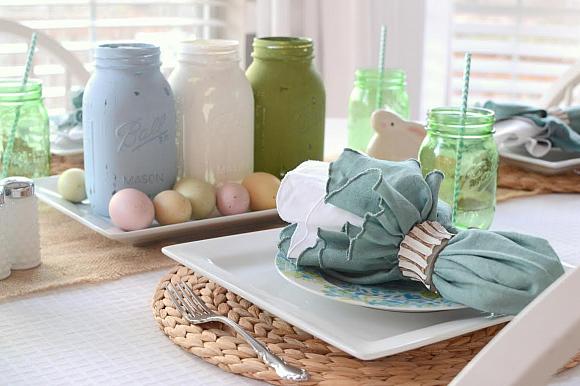 I just love how there is endless possibilities for chalky finish painted mason jars – you can make them in any color for whatever event or season you need to decorate for.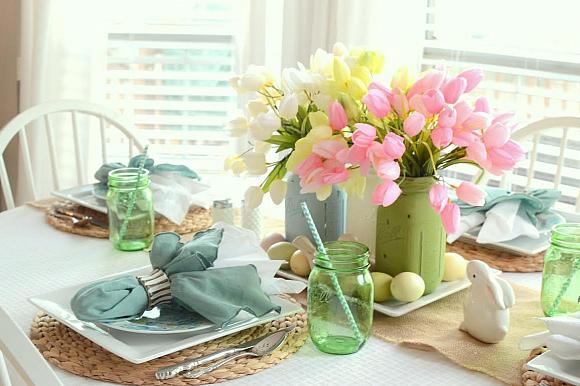 So what's your plans for Easter? If you need some spring de?cor why not add some chalky finish painted mason jars to your home!