Posted by DecoArt on Apr 8th 2018
Spring is here and it's now time to start adding a little spring color into my decor. Plus, I absolutely love the abstract art that paint pouring creates! I made a cute monogram canvas art piece for my mantel using springy colors and the paint pouring technique. Here's how!
Items Needed:
16x20 Inch Canvas
5 Disposable Cups
Tin Roasting Pan
Parchment Paper
Drop Cloth
Monogram Letter
8x8 Wood/plywood Square
Jute String (20 Inches)
Hot Glue
Instructions: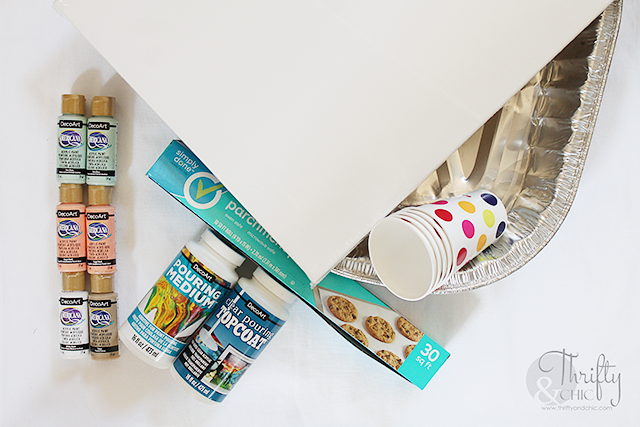 Step 1: Pour paints into 4 individual cups - 4 ounces for the Sea Glass and Coral Shell and 2 ounces for White Wash and Fawn.
Step 2: Since these are acrylic, I followed the instructions on the back of the Pouring Medium and did a 1:1 ratio. So, 4 ounces of Pouring Medium went into the Sea Glass and Coral Shell cups and 2 ounces into the White Wash and Fawn. Stir these slowly to incorporate the Pouring Medium.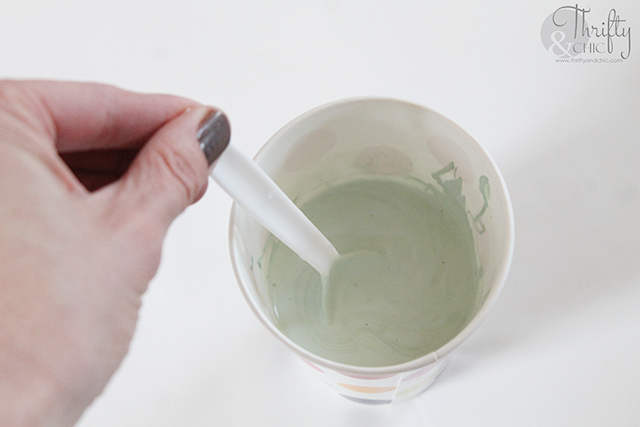 Step 3: In an empty cup, slowly pour each paint color into it combining all 4 colors.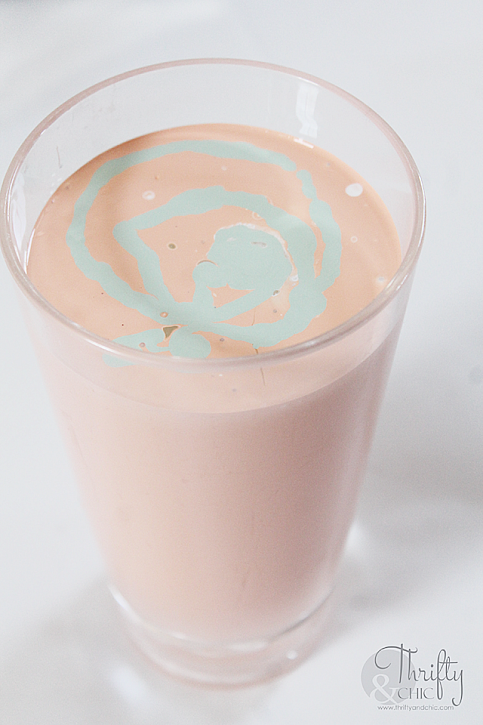 Step 4: Prepare your canvas. I added pins onto the bottom of mine to help elevate it for drying. I placed the canvas on top of the roasting pan which was on top of the parchment paper and drop cloth.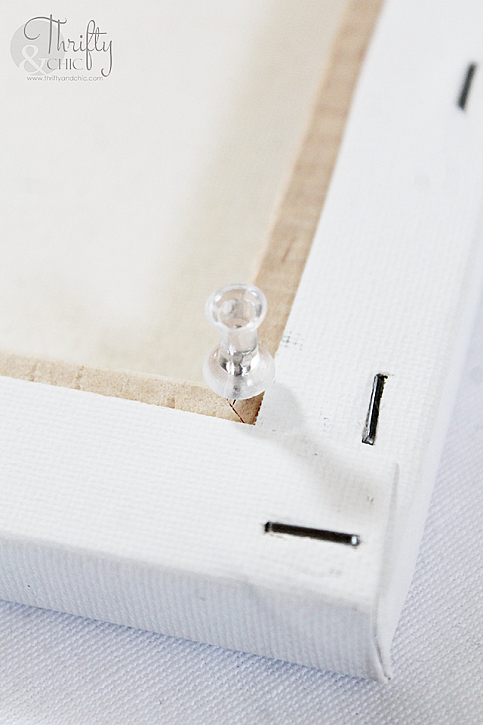 Step 5: I used the direct pour technique right into the middle of the canvas. Once the cup was empty, I then moved the paint to each edge by tilting the canvas, making sure to get as much of the excess dripping paint into the roasting pan.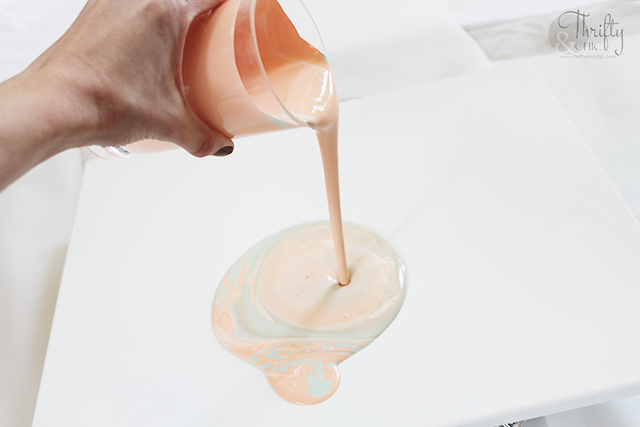 Step 6: Letting the paint dry overnight, I then added the Clear Pouring Topcoat to the canvas.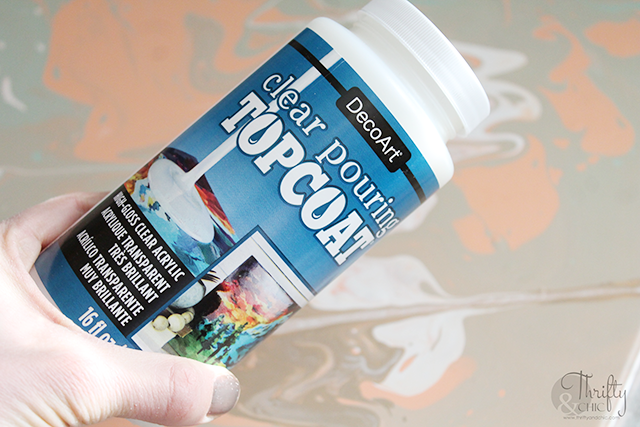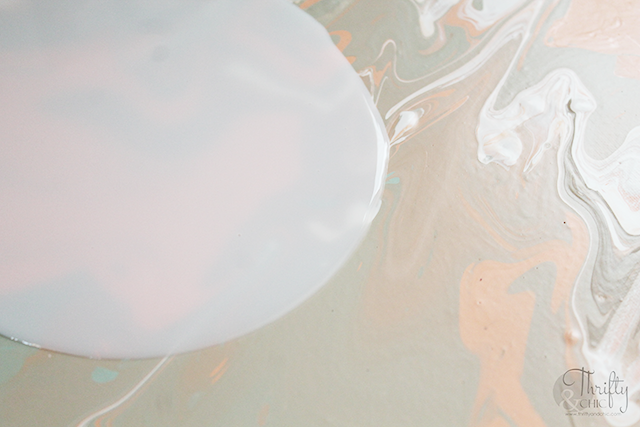 I used the same technique of tipping the canvas until the topcoat went to each edge. I used a palette knife to smooth the top coat along the edges.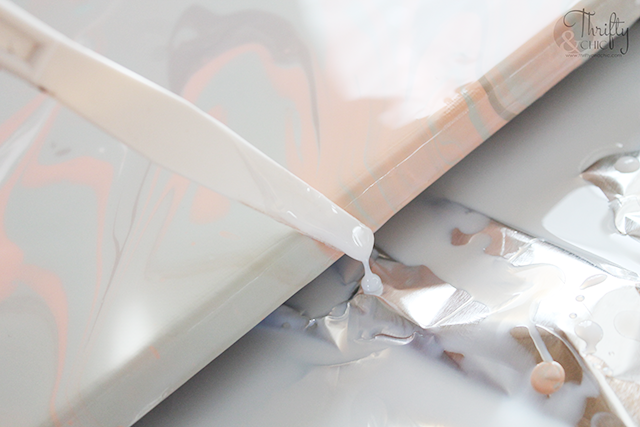 This is the finished result.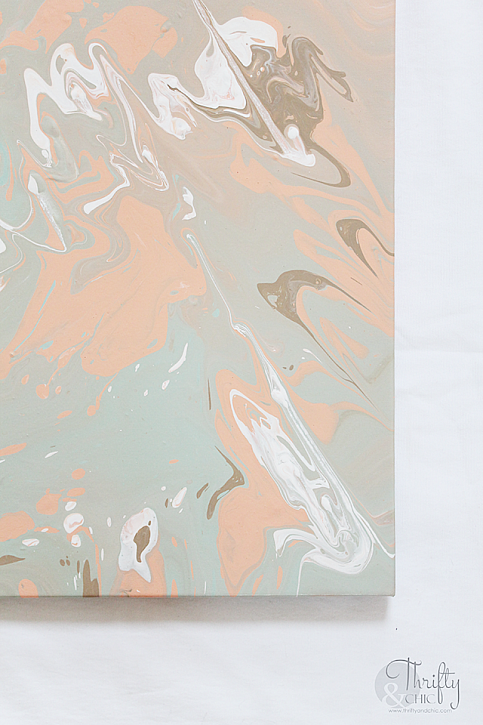 Looks beautiful, but I wanted to add a little more to it.
Step 7: I tied the letter "R" to the jute, and then secured the jute onto the back of the canvas with some hot glue. You can also staple it into place.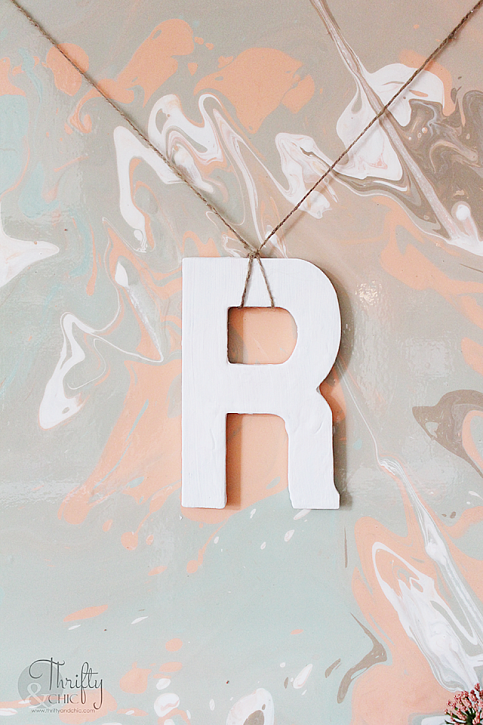 Step 8: Stain the 8x8 wood piece with the Walnut Gel Stain.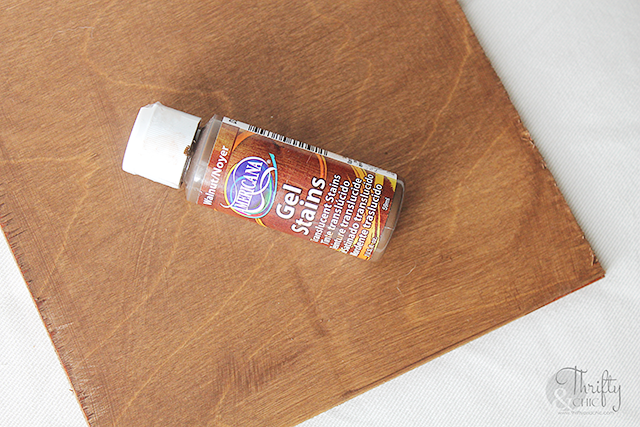 Step 9: Hot glue the letter into the middle of the wood making sure to not place any glue around the jute. This will help with adjusting the letter into the middle of the piece.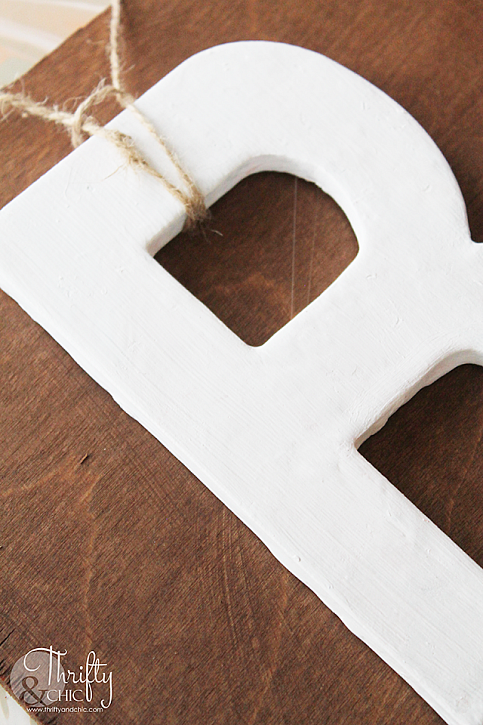 I love the look that this straight pour technique yielded! The best part, if I did it all over again, is it would look completely different. Kind of like a snowflake :) No two pieces will ever be the same!