Posted by DecoArt on Aug 22nd 2016
Finding our stuff is one of our biggest challenges to getting out the door on time in the mornings. Having a designated drop zone in the garage, entryway or wherever you come and go in your house, can go a long way to keeping you organized.  This monogrammed peg board is just what my son needs to keep his school supplies so he can grab them as he heads out the door.  I paired it with an old wooden school chair I painted using DecoArt Americana Decor Chalky Finish paint.
Items Needed:
Paint Brush
Cotton Swabs
Painter's Tape
Sanding Block
Assorted Peg Board Hooks
Monogram Peg Board Or Peg Board Sheet (cut With Jigsaw)
Instructions:
I was lucky enough to find an alphabet peg board -- J for my son, Jackson -- on clearance at my local craft store. If you can't find the peg board letter you need, you can always cut your own using a jig saw.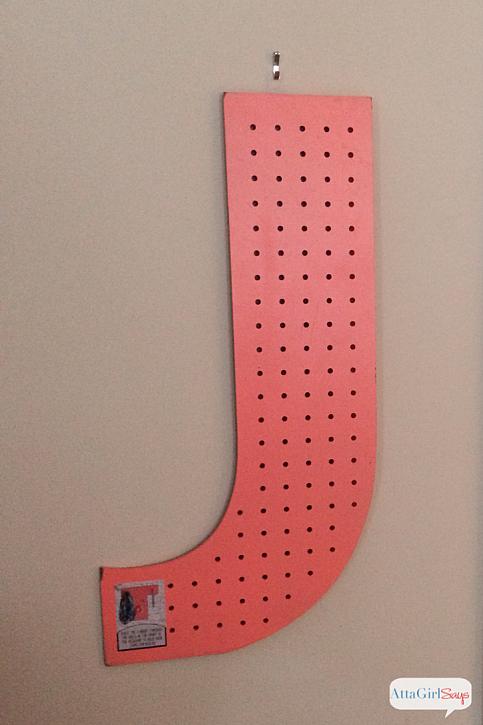 The letter I found was a weird peach color, so I gave it a couple of coats of DecoArt Americana Satin Enamel paint in Dark Denim. I chose Satin Enamels because I wanted a satiny finish without the work of a top coat. To fill in the holes, which were also the icky peach color, I used a cotton swab dipped in paint.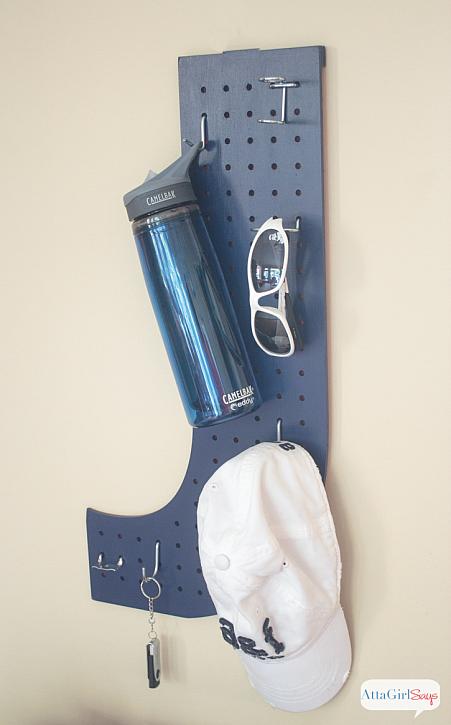 This wooden school chair, a $5 yard sale find, had seen better days. But after a couple of coats of DecoArt Chalky Finish paint in Honor, it already looked better. I didn't use the same Satin Enamels paint on the chair because I knew I wanted to distress it after adding grain sack stripes.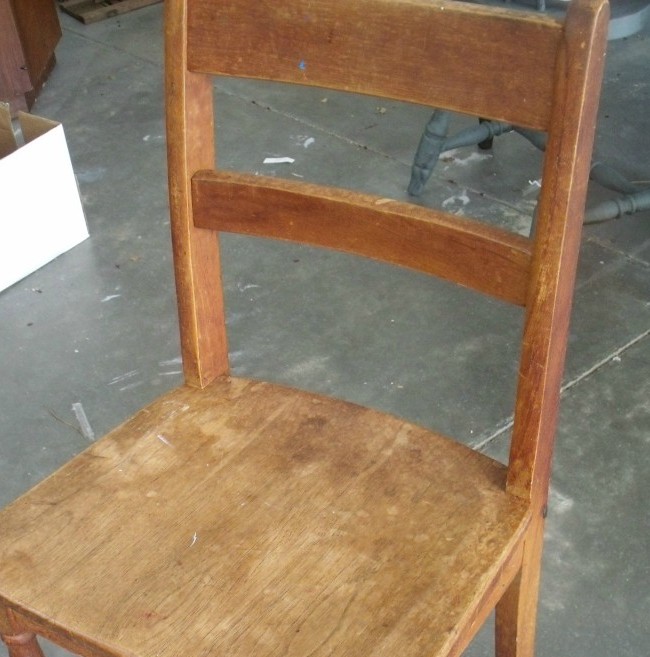 I used painter's tape the mark the center stripe, then painted two coats of Chalky Finish in Artifact. For crisp lines, be sure to press down the tape well at the edges and remove it before it's completely dry. Allow the gray paint to dry completely before taping off the smaller side stripes.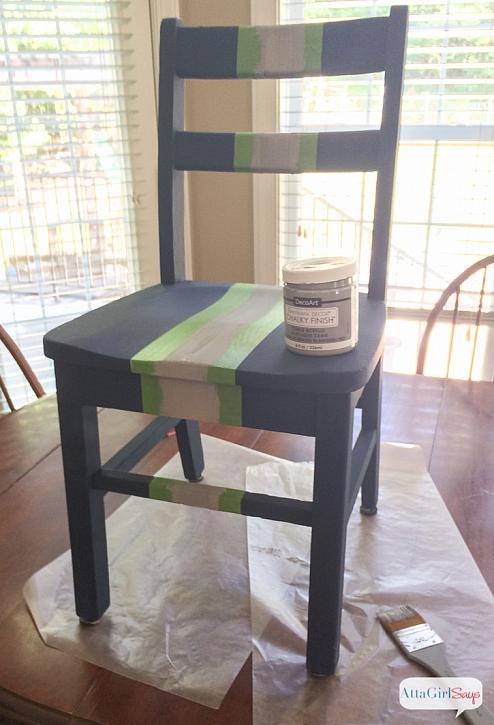 I used a sanding block to do a little light distressing all over the chair, concentrating on those places most likely to show natural wear. Then, I sealed it with a coat of DecoArt Americana Soft Touch Varnish.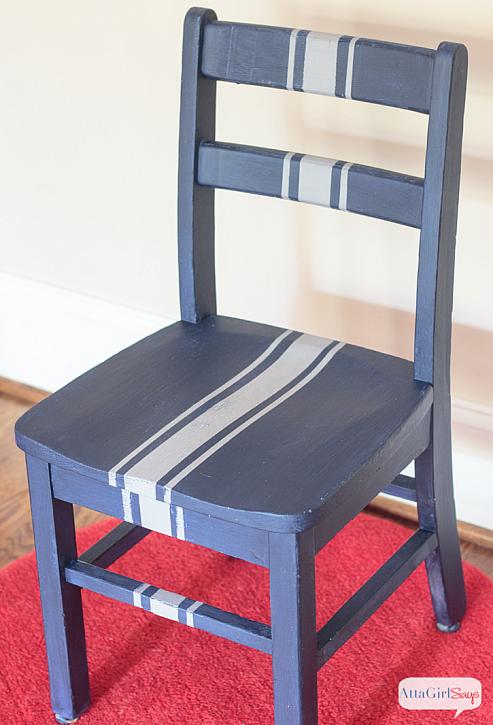 Though I used two different paint finishes for these projects, the two navy hues are a really close match and coordinate well together!