Posted by DecoArt on Oct 5th 2020
Fall is here! Are you team traditional fall decor or do you try to change it up a little bit? I came across my favorite fall combo a couple of years ago, pink and green. It's definitely a little different than what you expect, but I love the combo especially paired with white!
Today I'm going to share with you a perfect fall wreath full of my favorite fall colors with the best pearly shimmer thanks to DecoArt's Americana® Pearls™. I'll also be showing a quick way to update a larger craft pumpkin to help complete the look!
Items Needed:
Small Craft Pumpkins/acorns/pinecones
Garland Swag
Wreath Form
Hot Glue
Large Craft Pumpkin
Flat Craft Pearls (for Big Pumpkin, Or Little Ones If You Wish!)
Instructions:
Here's a look at how these lovely craft pumpkins looked before adding the Americana® Pearls™.
Step 1: For the wreath, I decided to make the pumpkins white and pink. For the white I used the Pearls™ in Snow White. For the pink, I wanted a softer pink so I mixed 1 part Baby Pink to 1 part Snow White to get my new color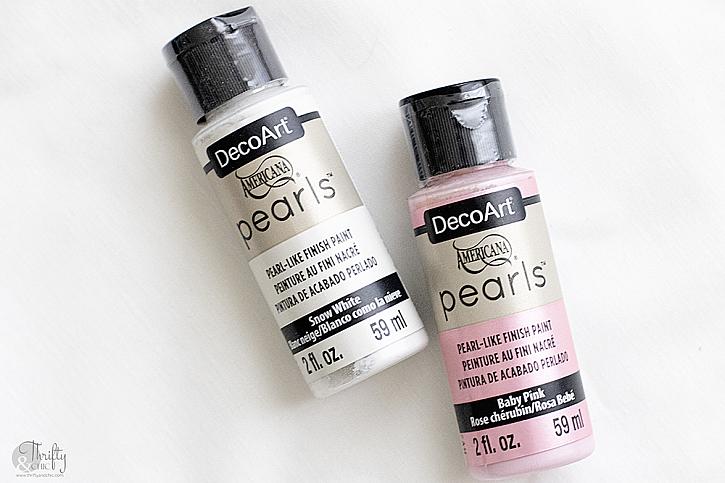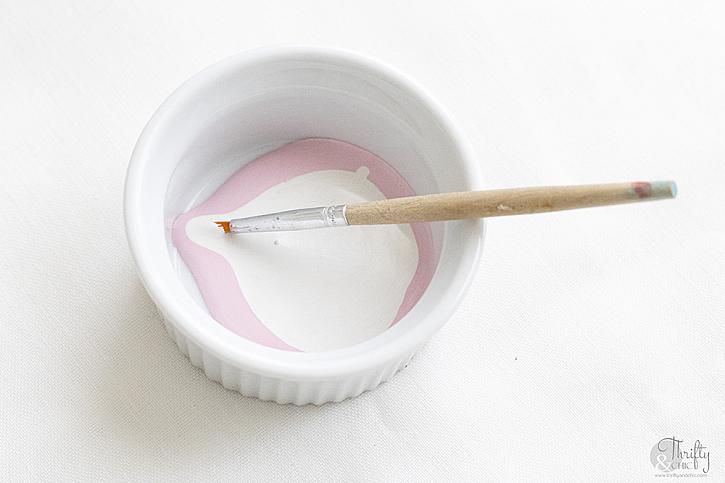 Step 2: I painted 4 of the pumpkins with my new "snowy pink", and the other 4 Snow White. I used about 3 coats for full coverage which helped bring out the pearl shimmer even more.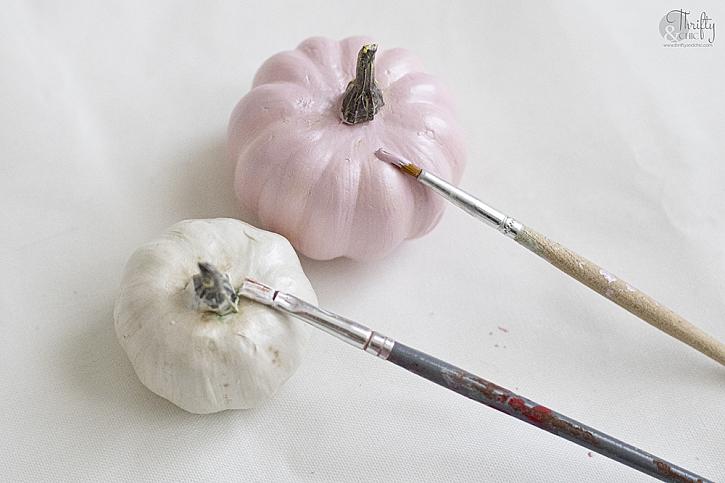 Step 3: I then took the Snow White and lightly brushed down the sides of 4 small pinecones.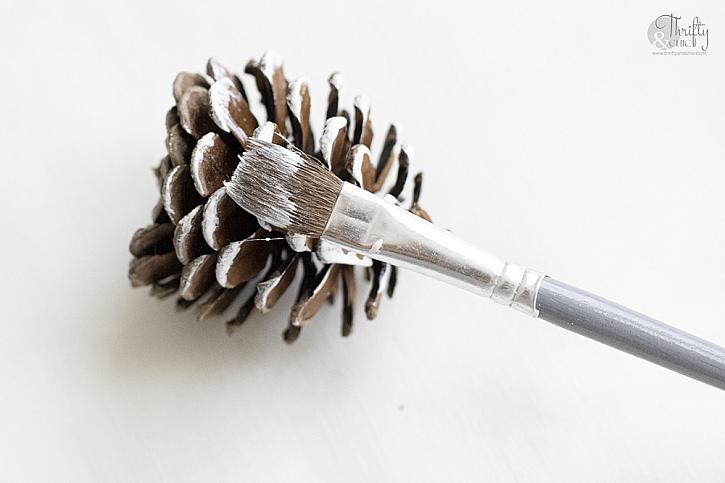 This color combo worked out beautifully!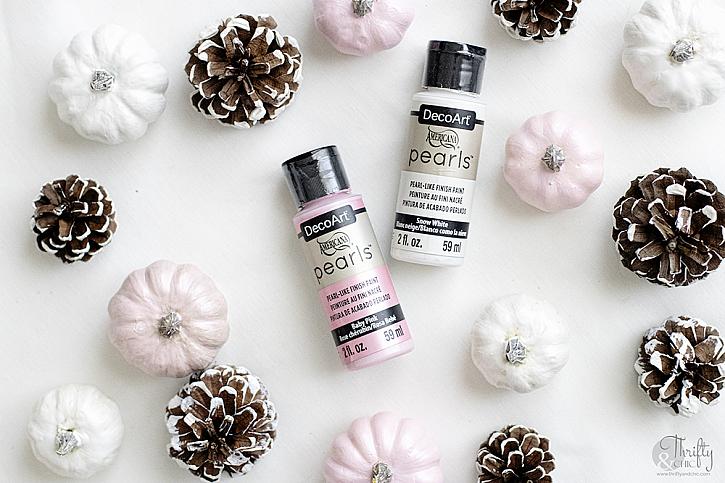 Step 4: While the paint dried, I used the hot glue and glued the lambs ear garland onto the wreath form.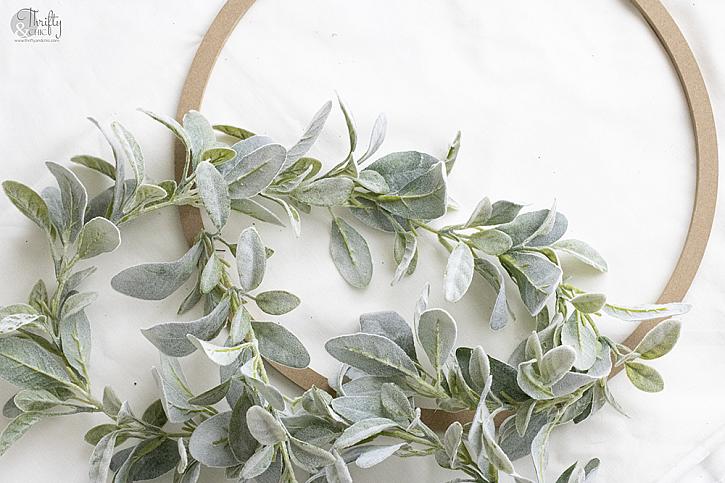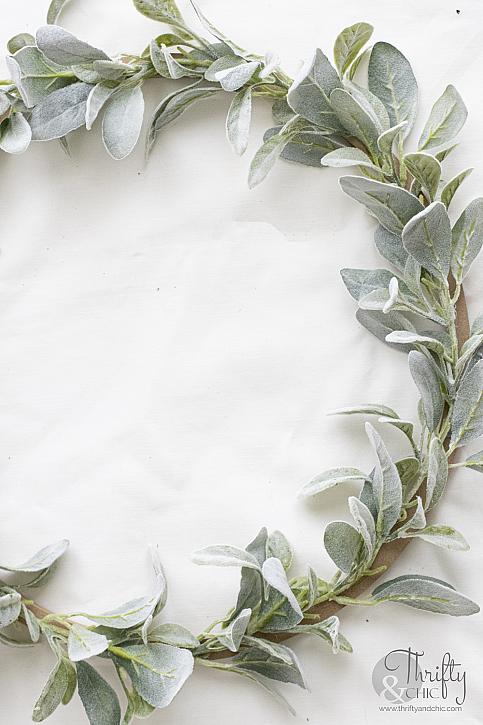 Step 5: I then positioned where I wanted the pumpkins and the pinecones. I decided to bunch differing colors and sizes of pumpkins, one small and one big with one pink and one white. I then placed the pinecones between the pumpkins.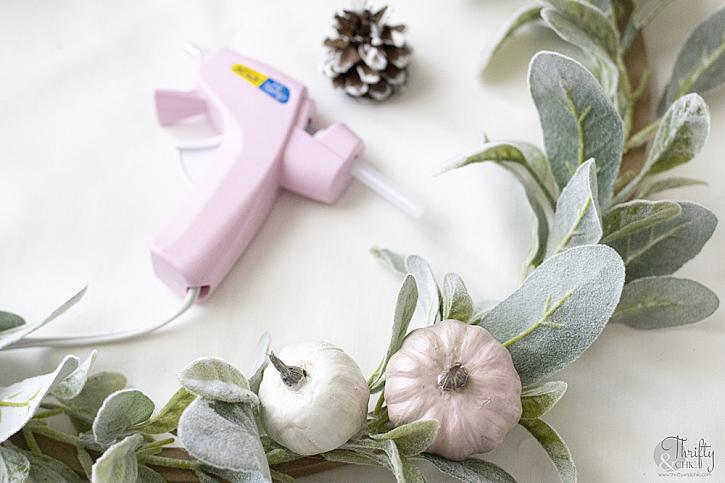 And that's it for the wreath! I did add a little extra middle wreath I found at the craft store. I simply tied this on with some jute.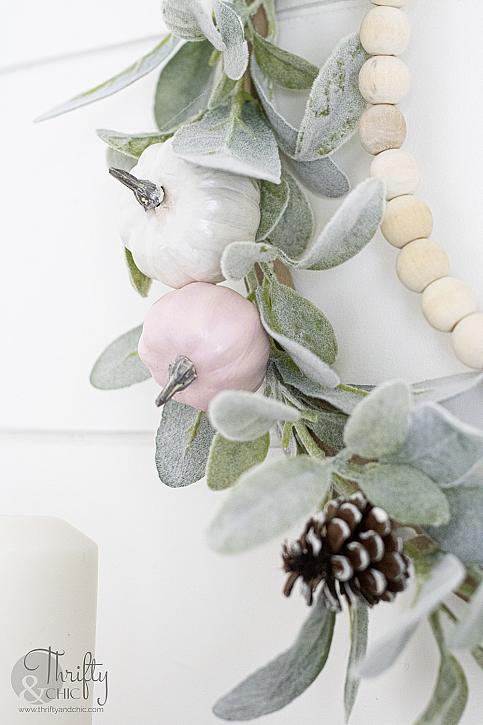 Now for the pearl pumpkin! It started off perfect just asking for some paint!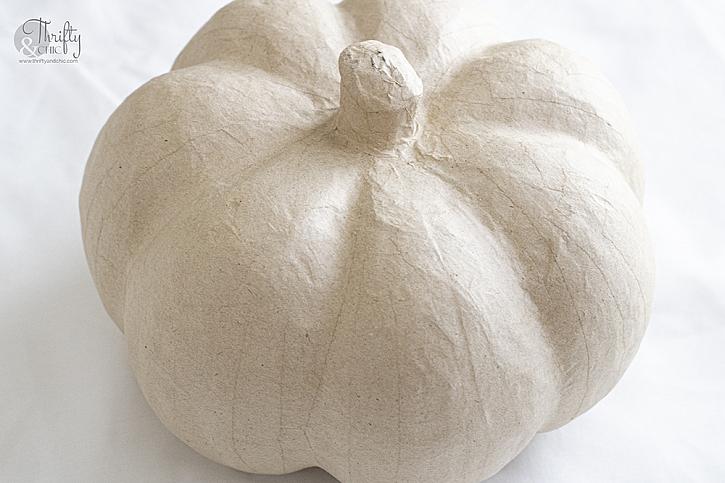 Step 1: I used two coats of the Pearls™ in Snow White.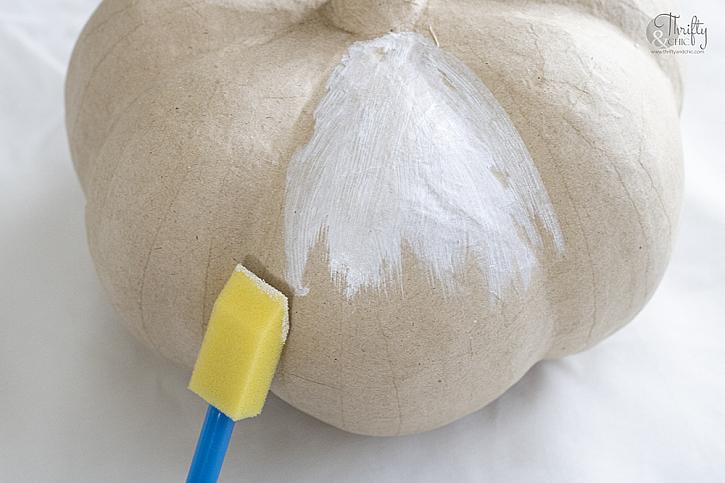 Step 2: For the stem, I brushed on Pearls™ in Lamp Black. This had excellent coverage and only required one coat.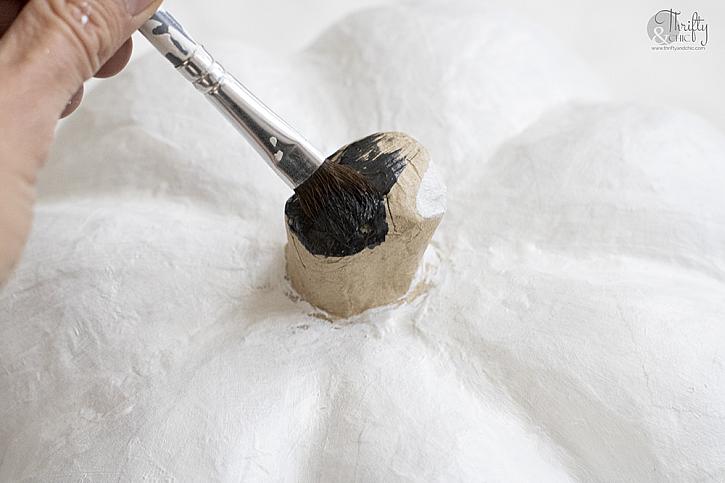 These two colors are simple but made the pumpkin beautiful!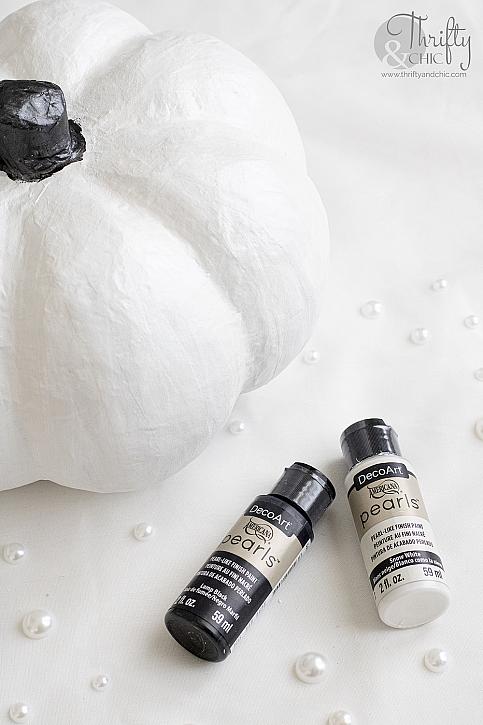 Step 3: I decided to add some faux craft pearls to the pumpkin. I simply glued them on with some hot glue.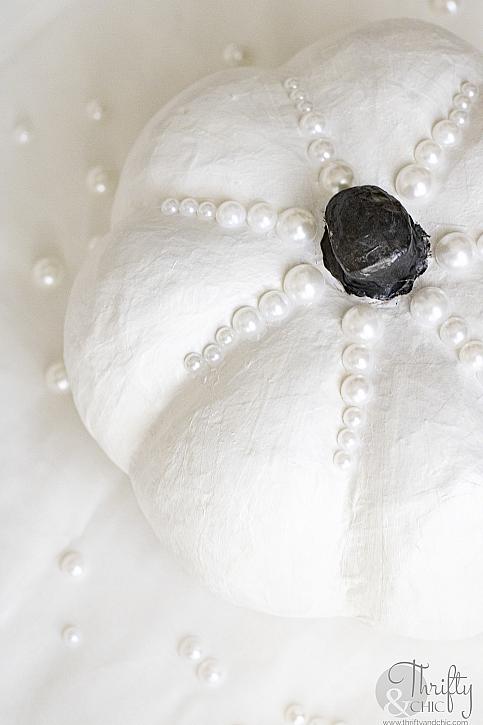 I love how this turned out. The Pearls™ paint gave these pumpkins the perfect shimmer and a little glam. Definitely not your average traditional pumpkins!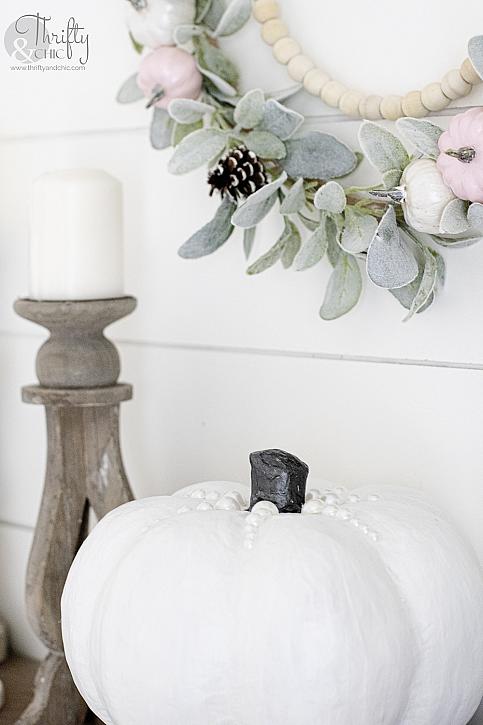 Hope you all have a wonderful fall!