Posted by DecoArt on Feb 10th 2014
Are you like me?  Do you have pictures scattered about your home.  Those that aren't in scrapbooks or photo albums, but really need a place of their own?  If so, you are going to really love this Vintage-Inspired Photo Display and Storage Box.  Not only will your pictures be safe and protected, you will also have a beautiful picture that adorns the top of the storage box.
Items Needed:
Unfinished Wood Photo Storage Box
Copy Of A Photo (using Dry Toner Or A Laser Copy)
Foam Paint Brush
Scissors
Instructions: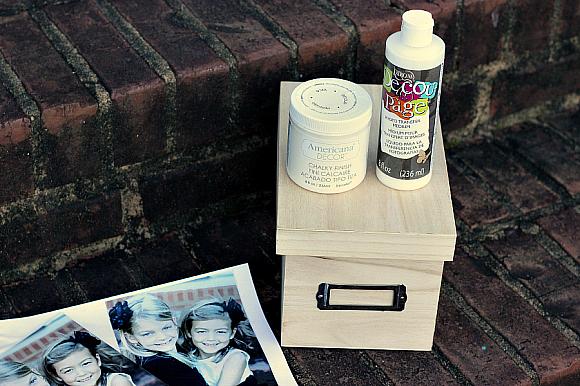 Paint the outside of the photo storage box with the Chalky Finish paint. I love the creamy white color, lace. It really was perfect for the project and gave the box a beautiful, but not overwhelming soft finish. Let the box dry completely.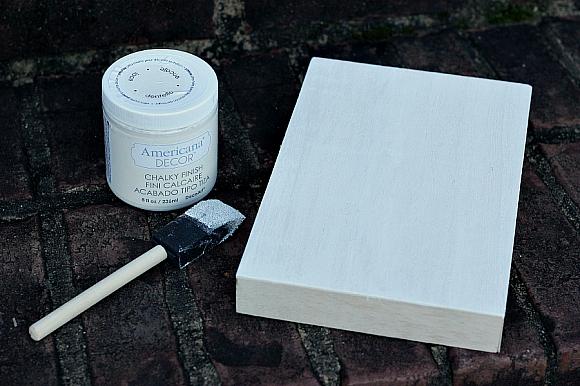 The second step in the process is to trim the colored copy of the photo. Be sure to use a laser copy, not one from an inkjet printer. I took a 5" x 7" picture to my local office supply store and printed off a colored copy. The key is to make sure the copier uses dry toner. Be are that anything on the front of the paper will be transferred, so cut the photo exactly how you envision it for the project. If you are using a photo that has words, make sure you have a mirror image copy or it will be backwards!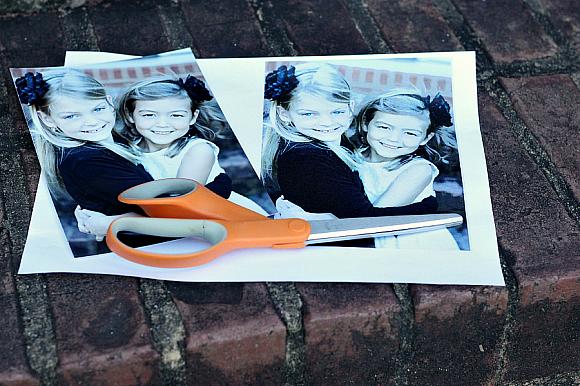 Apply the photo transfer medium to the front of the wooden box and also to the front of the photo print. Lay the photo print down exactly where you want it. Be sure to smooth out any bubbles or wrinkles with a sponge brush. I added an additional coat on the top of the picture once they were in place. Let dry overnight.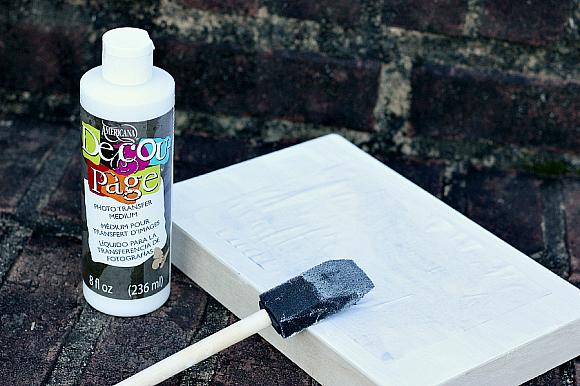 This is the final and most important step in the process of photo transfer. You will take either a sponge or your sponge paint brush and wet the top of the paper with water. Let it sit for about ten minutes. You can see above what the box top will look like at this point. You want to take your sponge and start rubbing where you can see the photo coming through. I recommend starting in one corner and working your way up and out. As you are rubbing the paper away, make sure that you are constantly re-wetting and rinsing your sponge that that the paper is saturated before you begin rubbing it away. Once you have everything off, let it dry. If you still see some paper still on the box top, repeat the sponging process.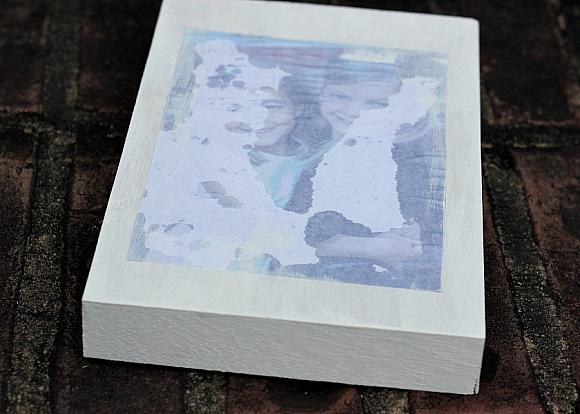 I love how it turned out! You will see a beautiful, aged look of a modern photo once you are done. Isn't it great?!