Posted by DecoArt on May 1st 2014
When I was designing my daughter's nursery, I really wanted a carousel horse for her room.  I quickly realized that a carousel horse was way out of my budget!  Still, I kept my eyes open, hoping to score a deal.  When my mother brought home this beautiful spring mounted hobby horse I saw my opportunity!  With Chalky Finish Paint, this faded toy would look like a carousel horse!
Items Needed:
Water Basin
2" Chip Brush
Paper Towel
Instructions:
Paint the body of the horse with Yesteryear. Use Relic and Carbon to paint details on the face. Color the saddle and accessories with Remembrance, Treasure, and Innocence.
Paint the frame with Carbon.
Use Light Satin Varnish to finish the project.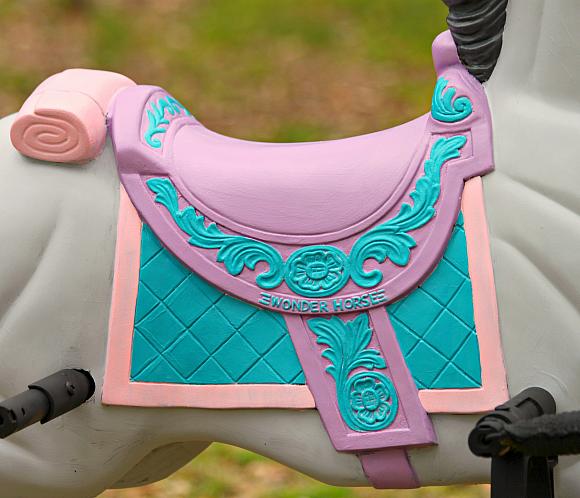 I love that the Chalky Finish Paint colors are vintage yet vibrant at the same time. My kids kept asking me if I was done painting because they wanted to ride the horse so badly! With fresh paint, this old treasure has found a new life.