Posted by DecoArt on Mar 6th 2020
Looking for a way to add a little green to your tablescape in honor of St. Patrick's day? With DecoArt's new Glass Paint Markers (now available at Michaels), it's easy to add some festive pizazz to a set of plain glasses. 
Items Needed:
DecoArt Glass Paint Marker In Green
DecoArt Glass Paint Marker In Metallic Gold
Instructions: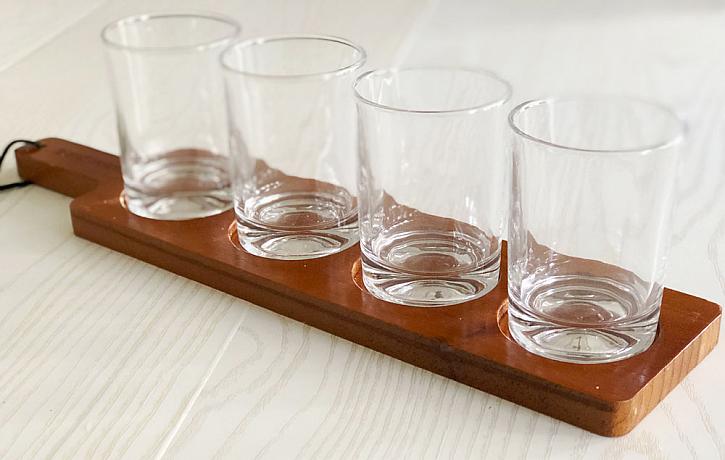 I thought this little beer tasting paddle and glass set lent itself well to doubling as a votive holder centerpiece for St. Patrick's Day. But, it needed a little green!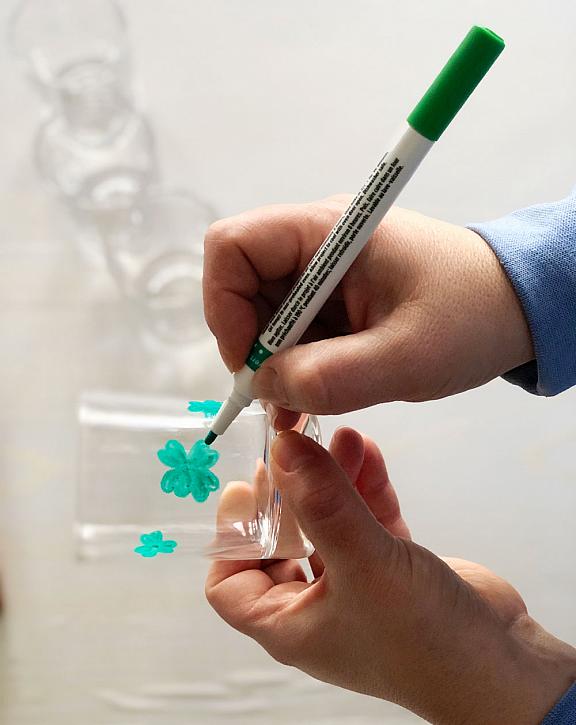 I used a green DecoArt glass marker to hand-draw shamrocks onto the glass. To get your glass paint marker going, shake well then press down tip until color appears.
I love that this marker creates an opaque finish, so the shamrocks are bright and bold on the clear glass. Once the green dried, I went over the pattern with another DecoArt glass marker in metallic gold.
Note: for best results, after you're finished, you'll want to bake your glass at 375 degrees for 40 minutes in a non-preheated oven. Then allow to cool with the oven door open.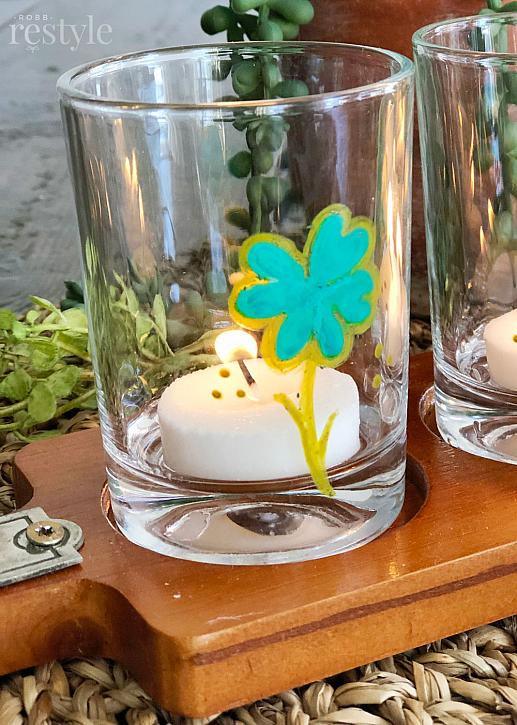 You can make plain glass amazing with a little crafting creativity and DecoArt Glass Paint Markers, now available at Michaels.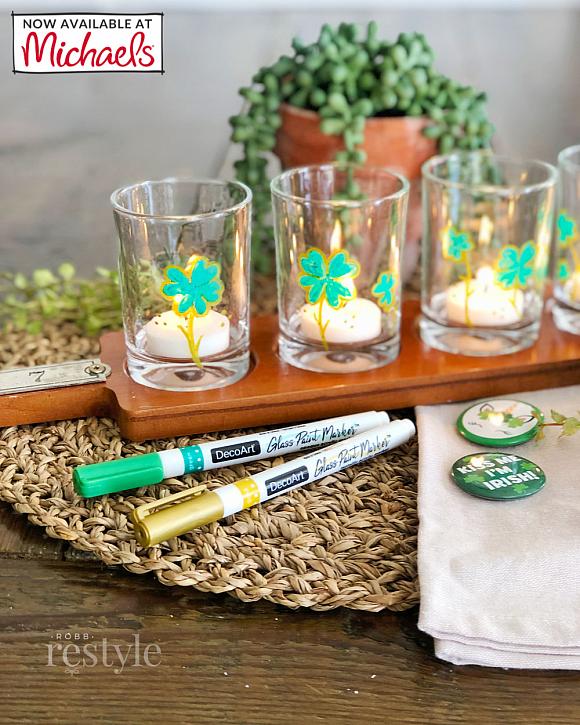 Light up some votive candles and you have a pretty table centerpiece ready for your St. Patrick's Day party or feast! Anyone else eat corn beef and cabbage for luck?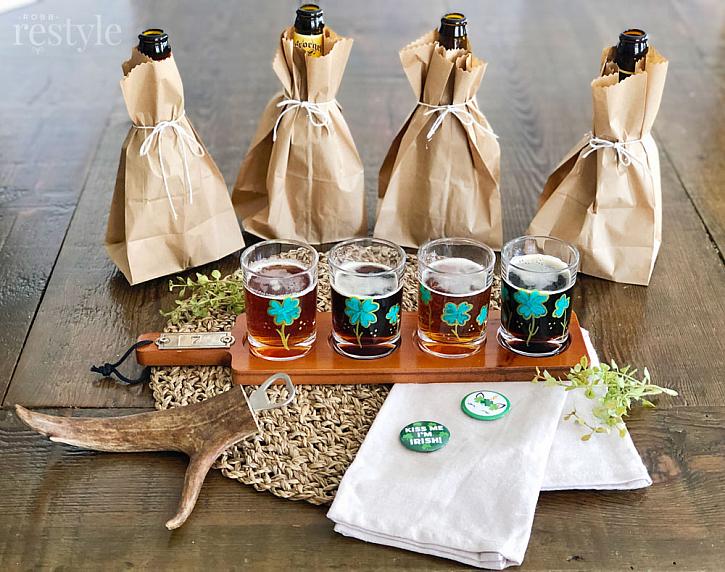 And, if you are so inclined to celebrate your St. Paddy's day craft with an Irish beer tasting, these glasses are ready to go.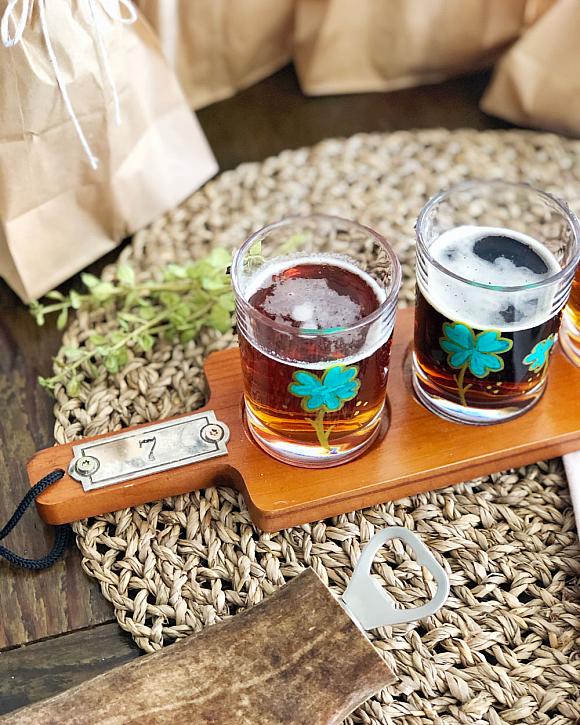 You see, I painted a different number of shamrocks on each glass to make it easy to keep track of the tasting. Fun, right?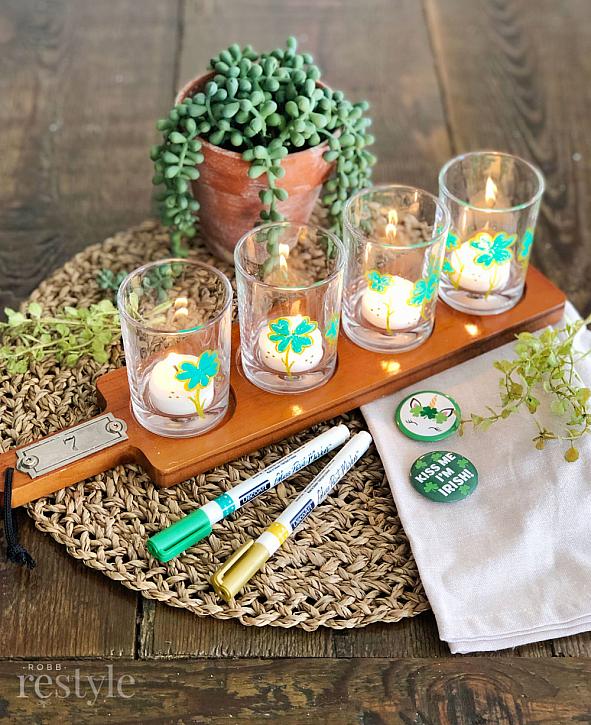 I hope you enjoy this easy craft to make your shamrock bash even more special or to simply add a little spring green to your table this month.