Posted by DecoArt on Apr 2nd 2015
We've had a few gorgeous spring days, and I've been inspired to work on some colorful projects to celebrate the season.
I love the bright, pastel colors I used for this painted wooden bucket that I made over using DecoArt Americana Chalky Finish paint. The pink-and-blue bucket would make a darling Easter basket, and it will also be perfect for displaying spring blooms.
Items Needed:
2 Inch Paintbrush
Small Artist's Paintbrush
Wax Brush
Water
Paper Towel
Instructions: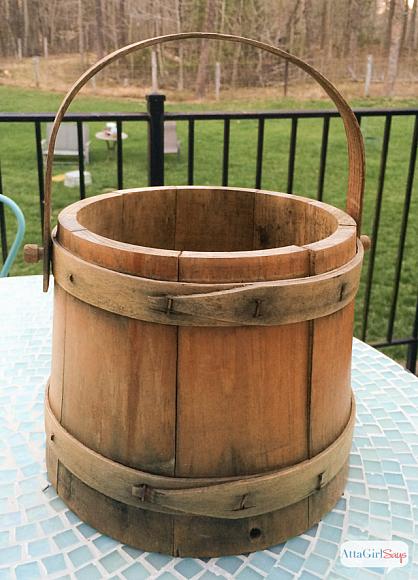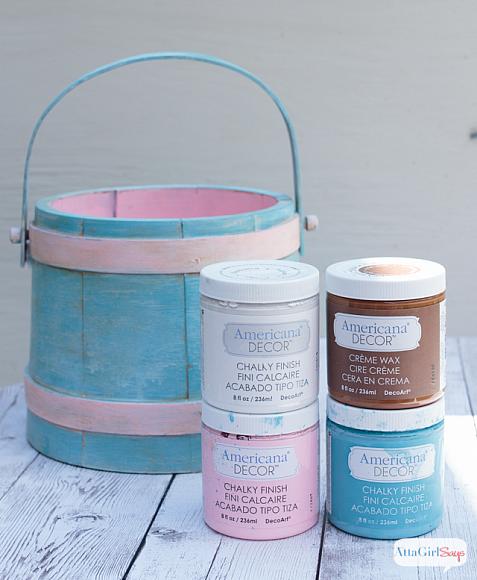 I began by painting the outside of the bucket with two coats of Chalky Finish in Escape. I just painted the body of the bucket and the handle, but not the banding, since I knew I wanted to paint it a contrasting color.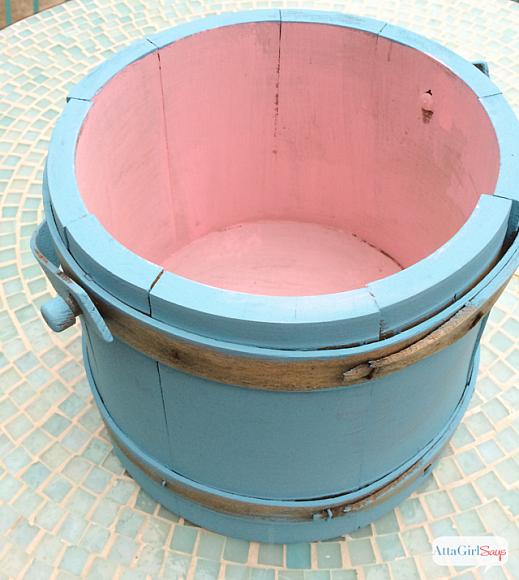 I also painted the inside of the bucket pink with two coats of Innocence.

Once the outside of the bucket had dried, I used a smaller paintbrush to apply Innocent to the banding. I also added some pink to accent the handle.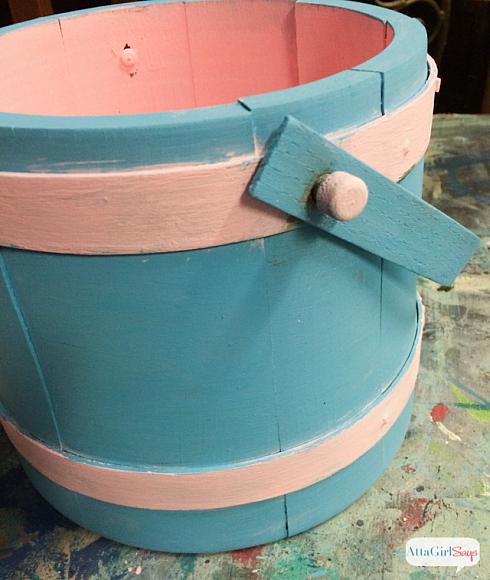 Next, I applied a thin whitewash of Everlasting to the entire outside of the bucket.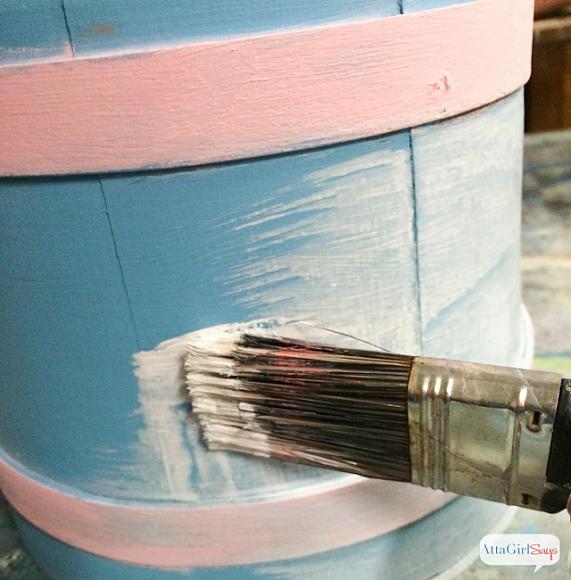 I made sure my brush was pretty wet while applying this thin, watery coat of paint. I just wanted to tone down the bright colors a bit, to give the bucket a "shabby chic" look.
I did not whitewash the inside of the bucket. I like the contrast of the bright pink interior.

Once the paint dried, I wanted to add some light antiquing.
I brushed on DecoArt Americana Crème Wax in small sections. But instead of letting the wax dry and buffing, I wiped most of it off with a wet paper towel.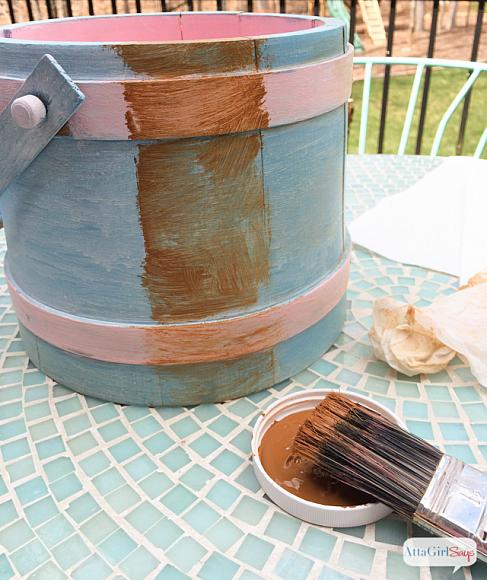 This technique is similar to using a glaze. But since I used wax, I did not need to add another topcoat to the finished bucket.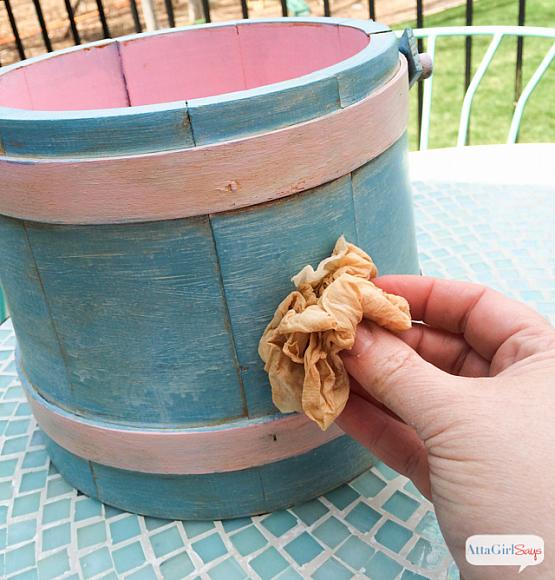 Such a colorful and easy project for spring.