Posted by DecoArt on Jan 30th 2017
DIY some cute, trendy, and unique Valentine's Day treats for your special someone this year! These stuffed watercolor Valentines are super easy to make and can be stuffed with your loved one's favorite sweet treat. You can even forgo the traditional Valentine's Day colors and make them in your sweetie's favorite shades.
Items Needed:
Watercolor Paper
Hole Punch
Yarn
Candy
Water
Instructions:
Gather your supplies.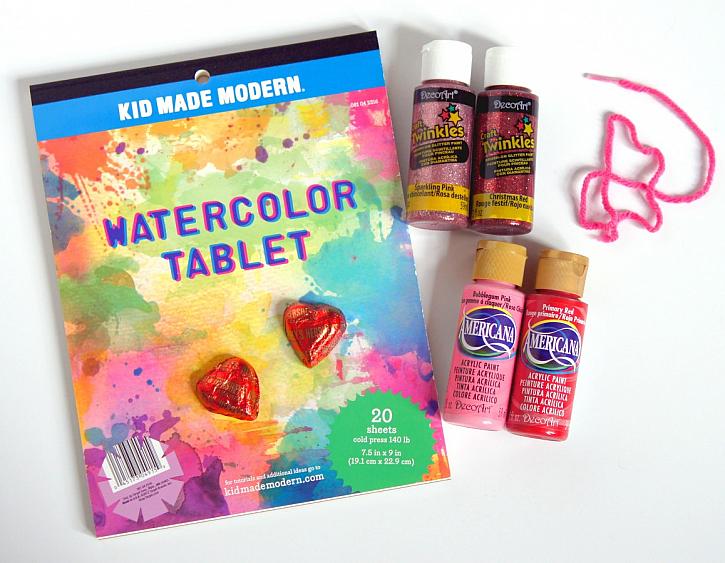 Fill a sheet of watercolor paper with a pretty pattern. You can do this with the acrylic paint by heavily diluting them with water. The more water, the lighter the color on the paper. I love using acrylics for watercolors because I already have so many paints and, thus, so many color options!
To make these roses, I alternated painting light circles of the Bubblegum Pink and Primary Red. While still slightly wet, go back and swirl more paint, less diluted over the circles to give the look of flower petals.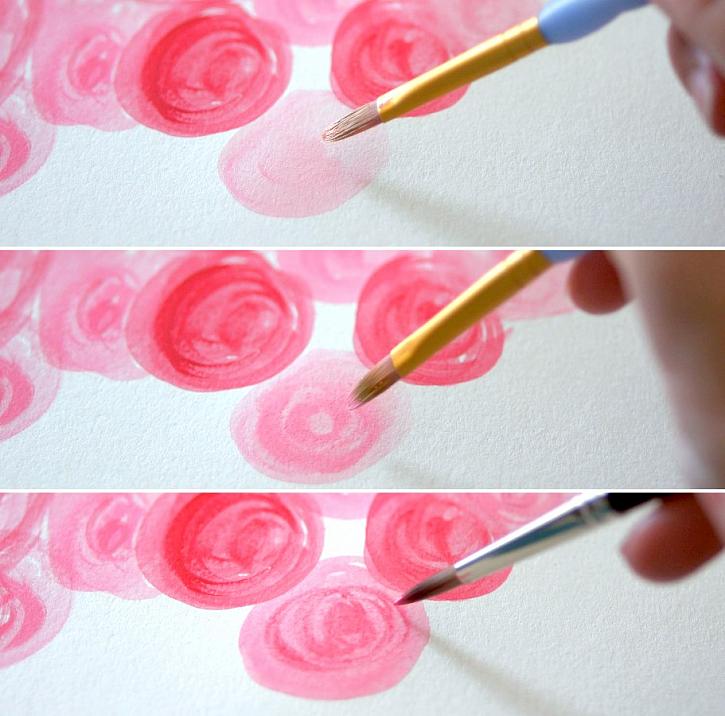 After finishing the watercolor patterns, allow the paper to dry completely. You can then go back over the paint with the Craft Twinkles for a little sparkle. I did a light coat of of the Sparkling Pink on the Bubblegum Pink and the Christmas Red on the Primary Red. It gives the paper a pretty shine and twinkles in the light.
Use pinking shears for a decorative edge and cut a heart out of the paper. Set aside the excess watercolor paper but keep it nearby.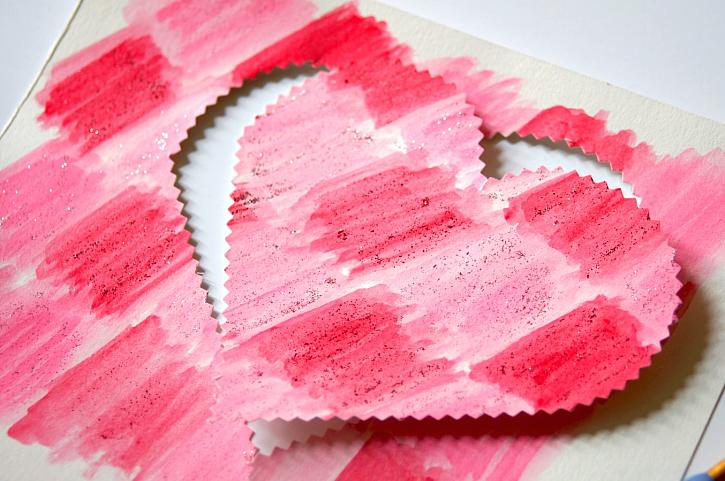 Cut a piece of cardstock to match the watercolor heart.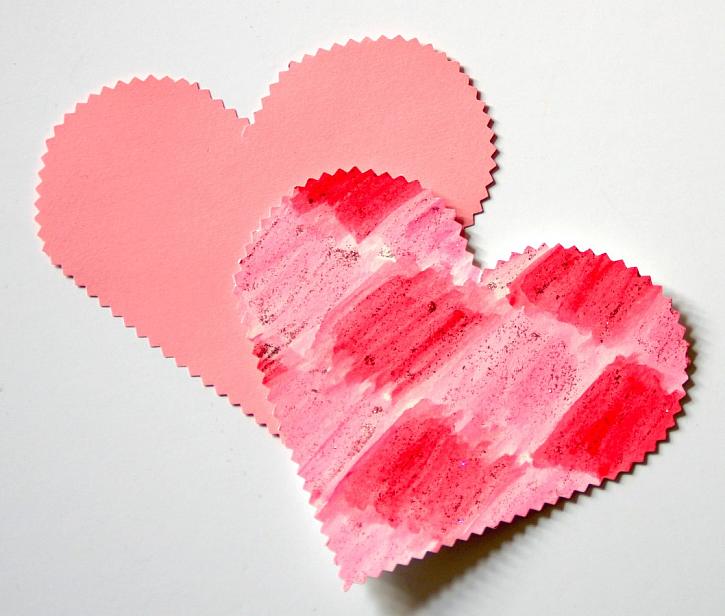 Layer the cardstock and watercolor hearts on top of one another and punch holes around the edges. Thread yarn through the holes. A small piece of tape wrapped around the tip will help to thread it easily.
Before completely threading the heart closed add your sweet treat inside.
Cut a tag out of the scrap watercolor paper and punch a hole in the top.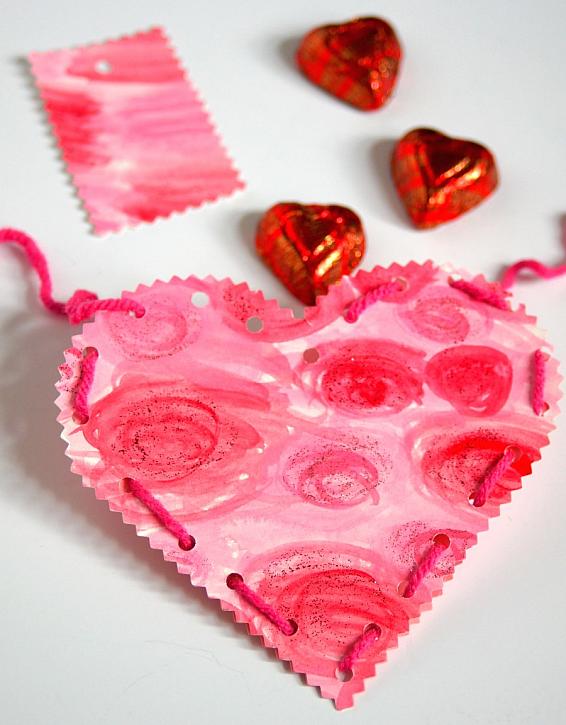 Thread your tag onto the yarn and tie it off into a pretty little bow.
Won't these be fun to pass out to your friends or sweetheart?