Posted by DecoArt on Jul 14th 2013
Hi DecoArt readers! We are so excited to be with you today! We are huge craft fans and paint like crazy so we are thrilled to be able to try out lots of their new products to share ideas with you all. We're Kelli & Kristi from 
Lolly Jane
, a DIY/craft blog full of 
tutorials
 to help you spruce up your space!
Today we'll be showing you how to turn a free printable into art! We made a printable sign and it's so easy and gives you several options to make tons of different versions.
Items Needed:
Instructions:
I really wanted to use Americana's Gel Stain. I'm a huge sign maker and love to build my own furniture. I've stained a lot of different pieces in my own home and wanted to see how this compared to standard stain. This is a gel so it goes on thicker but covers in one coat which is a bonus! For this sign, I used scrap MDF from a leftover project and stained the corners with a foam brush.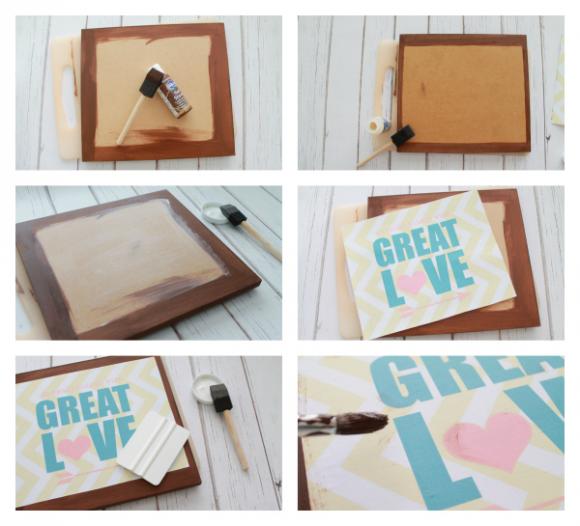 When it was dry, I used Americana's Decoupage and brushed on a thick coat inside the stain. After cropping my free printable found here, I laid it on the decoupage and lined it up so it was straight. I used my squeegee (you can substitute a credit card) to push out any air bubbles. Then I used a different brush to add a little "distressing" to the final look by dipping it into the gel and lightly dragging it across the edge of the paper and throughout the printable. I also sealed it with Americana's Multi-Purpose Sealer to prevent yellowing from the glue. It worked like a charm!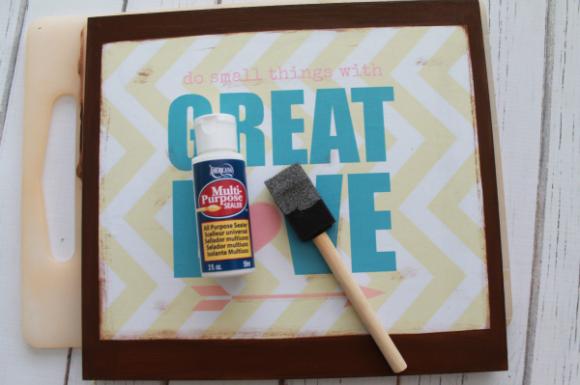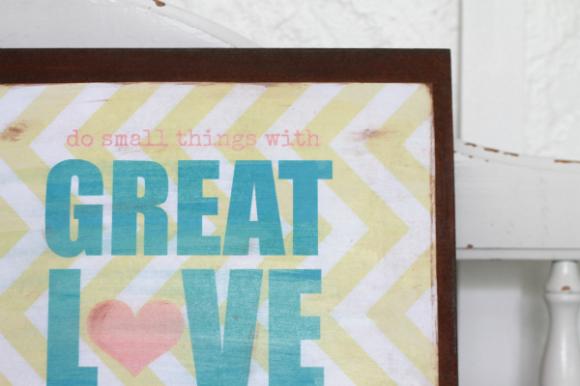 These would make cute Christmas gifts or wedding presents wrapped up in a bow! Think of all the possibilities with the millions of free printables floating around Pinterest