Posted by DecoArt on Feb 11th 2019
Gold and sparkles are a big hit right now! Have you seen those beautiful abstract paintings in the stores full of glitter? And they also have a hefty price tag. The new Galaxy Glitter by DecoArt is perfect to get the look in your house for a fraction of the price. 
You can do this same technique with any of the colors to get a different look.
Items Needed:
Instructions: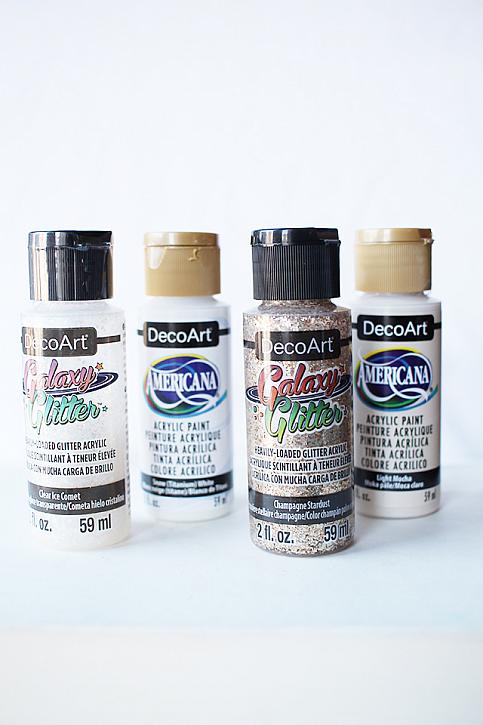 Step 1: On any size canvas (I used a 16x20 inch one), brush on two coats of Galaxy Glitter Clear Ice Comet onto the bottom quarter.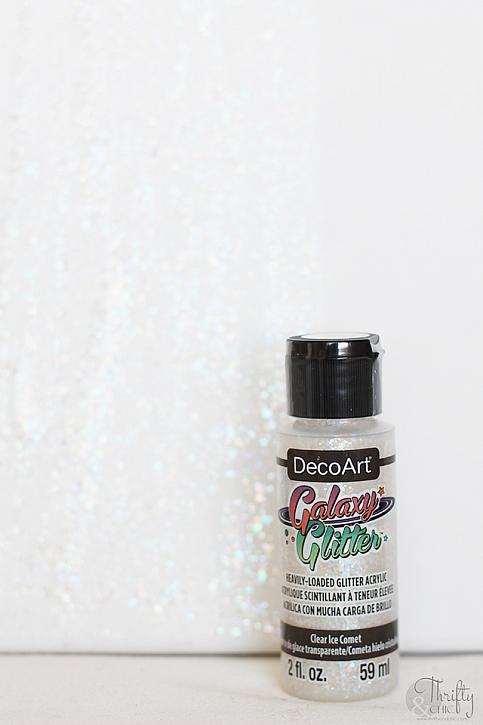 Step 2: Using Light Mocha and a brush, paint the rest of the canvas. About an inch away from the line of the Clear Ice Comet, squeeze out a line of the Light Mocha.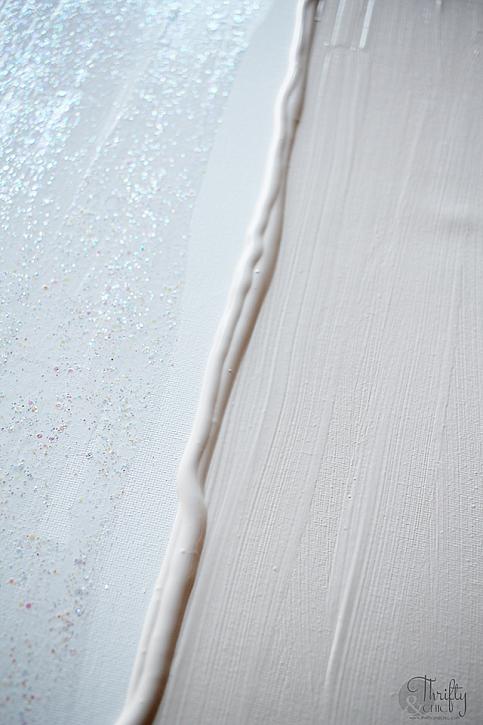 Put the canvas vertical and tap the bottom hard enough to get the Light Mocha dripping down. Do this until you get your desired look.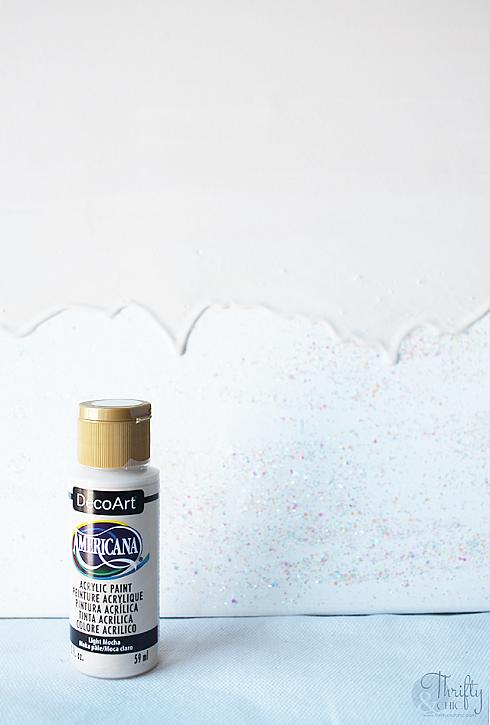 Step 3: When the Light Mocha is dried, squeeze a line of the Galaxy Glitter Champagne Stardust at about the halfway point on the canvas. Make sure it's a pretty decent heavy line.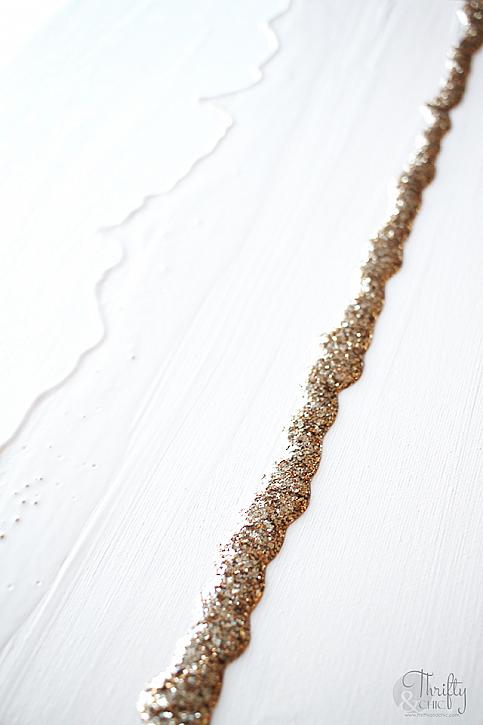 I then did two lines above this for fill. I tapped the bottom to make it drip.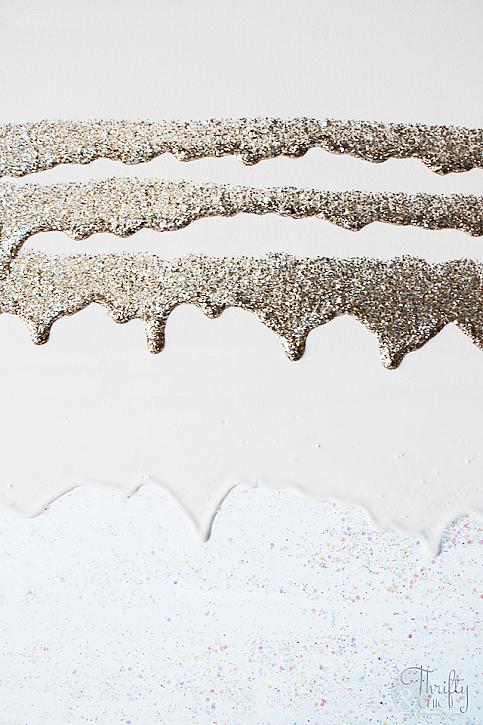 For the top two lines, I used a brush and lightly swept it back and forth to fill in the glitter.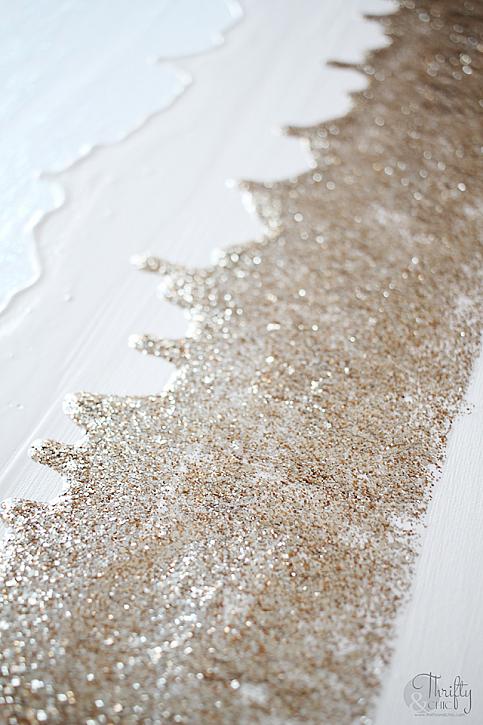 Step 4: When the Galaxy Glitter is dried (you may have to use a blow dryer on it to quicken the time), paint the top portion of the canvas Snow White, and then squeeze a line of the paint right above the Champagne Stardust Galaxy Glitter.
Tap away until the Snow White gets the dripping effect into the Galaxy Glitter.
Step 5: Now to finish off the look, squirt another good amount of the Champagne Stardust in a line right along the top. Tap again to get the dripping effect. If needed, fill in the glitter with a brush.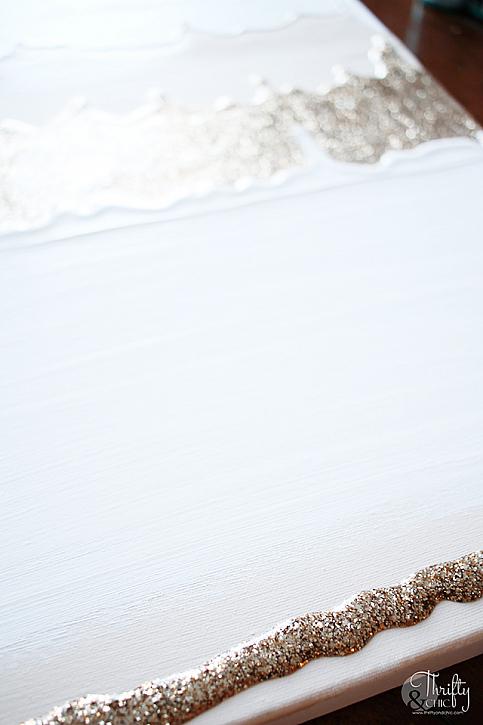 Here's the entire look together with all the drips.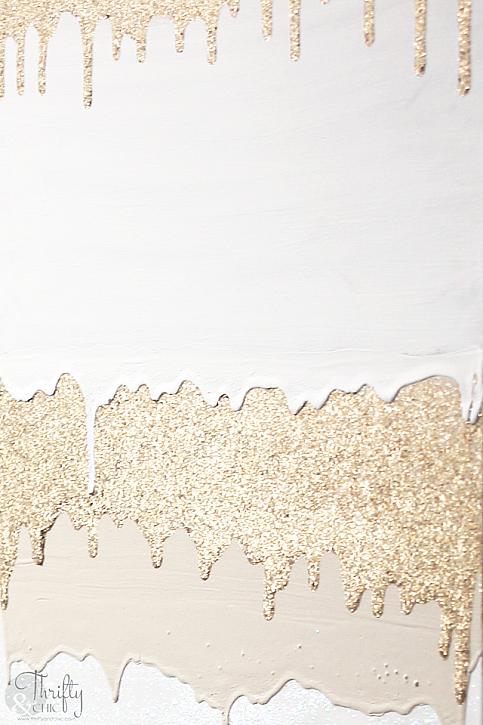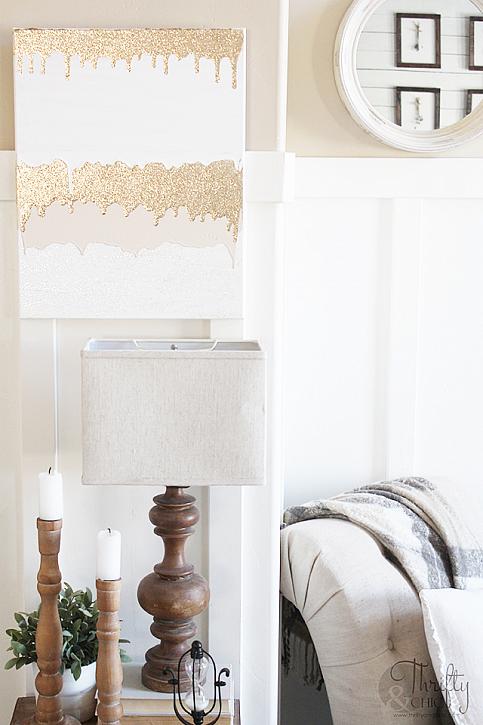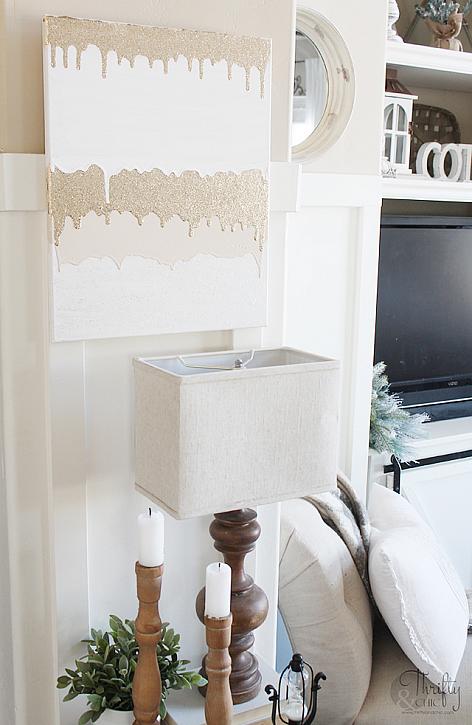 As I mentioned before, you can change up the colors to get a different look. In this case, I used the Galaxy Glitter in Clear Ice Comet, Silver Moon, and Aqua Meteor. I also used DecoArt Americana Acrylic Paints in Snow White, Grey Sky, and Peacock Teal.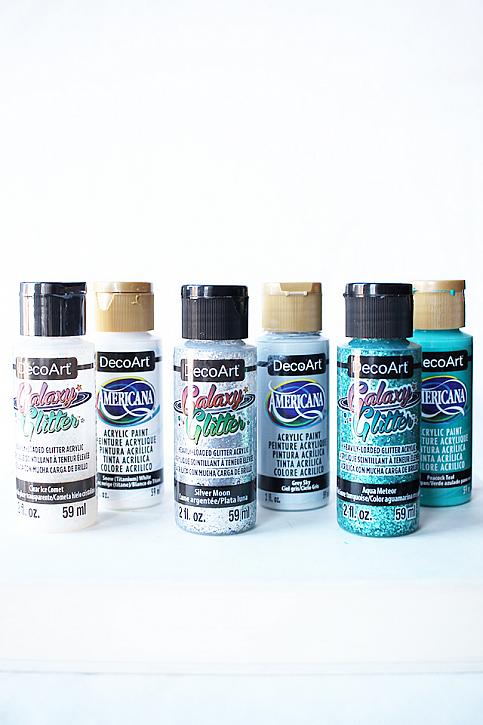 Using the same technique, I achieved this look.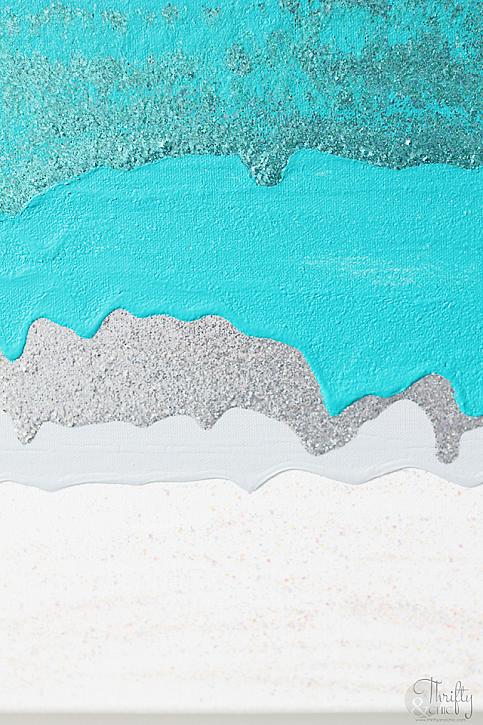 I just love the dripping effect of these abstract paintings. And the Galaxy Glitter just sparkles from every angle!