DecoArt® is passionate about supporting artists, makers, doers, and creatives of all kinds. We are always looking for artists who love our products and want to connect with us in more ways.
If you are a fan of DecoArt®, and you want to join our network, stay tuned! We are creating something BIG that is coming soon. As we work on our updated program, the DecoArt® Maker and Helping Artist applications are temporarily PAUSED. We will be back soon with more information on how to join.
Remember, you can always tag us and share with us the amazing things you are creating!
#decoart @decoart
For 35 years, DecoArt® has been committed to supporting artists and art educators to do their best work using our products. The DecoArt® Helping Artist program is for artists who teach art classes of some form and/or publish artwork in magazines, digital magazines, or other publications.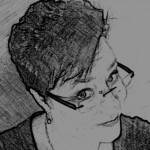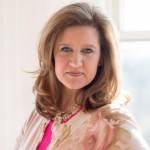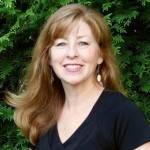 Grab a badge!

Simply copy and paste the HTML below into your website to add the official DecoArt® Helping Artist badge.
Download the DecoArt® Helping Artist logo to use.
Honoring Helping Artists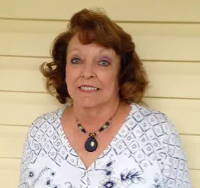 Sandy Aubuchon
Fenton, MO - Helping Artist From 1986-2018
Sandy taught Decorative Painting for more than 40 years. Sandy taught with DecoArt paints and Royal Brushes, and traveled to more than 24 countries teaching what she loved, Decorative Painting. Sandy had several books, articles, and pattern packets published all over the world. Sandy represented DecoArt as a consultant, artist, and ambassador for over 35 years.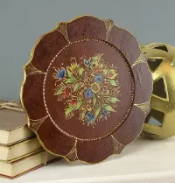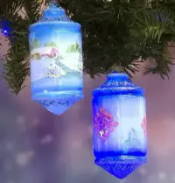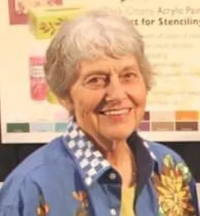 Doxie Keller
Hutchinson, KS - Helping Artist From 1986-2019
Doxie Keller was the first DecoArt Helping Artist and was instrumental in helping us start our Helping Artist program. Doxie was past president of the Society of Decorative Painters, twice, and owned her own wheat weaving business many years before becoming a decorative painter. Doxie well represented DecoArt as a consultant, artist, and ambasador for DecoArt for over 35 years. Doxie had several books, articles, and pattern packets published all over the world.
In Doxie's words, "I have been painting and teaching Decorative Painting since 1964. I love teaching beginners and enjoy showing them the pleasures of creating and having lots of fun, doing both the simple and the more advanced techniques of decorative painting."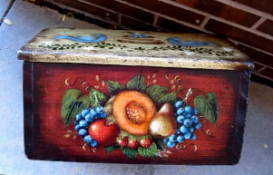 ---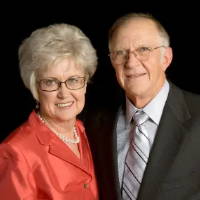 Aileen Bratton
Brady, TX - Helping Artist From 1999-2020
Aileen's passion was painting, and she was a Certified Decorative Artist (CDA). She served on the Board of Directors for the National Society of Tole and Decorative Painters for 6 years and was President for 2 years. Her true joy came from teaching Tole and Decorative painting. She published 9 books and several videos teaching tole painting techniques. She traveled internationally to teach workshops and seminars for many years, in addition to teaching at her own shop, Casa Del Tole.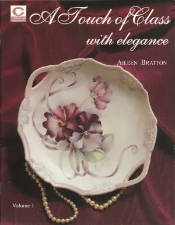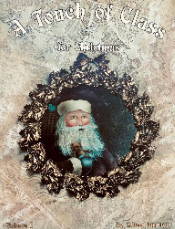 Joyce Morrison
Helping Artist Since 2010
Joyce became a DecoArt Helping Artist in 2010. Joyce was a charter member of Decorative Artist of Jacksonville. In April, 1978 she represented the chapter at the Annual Convention in St. Louis and received the Affiliated Chapter designation from SDP.
She was a teacher and the author of 3 painting books published by Priscilla Hauser. She was a beautiful artist and such a nice, kind person. She will be missed by all who loved her.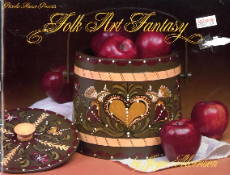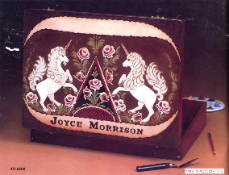 ---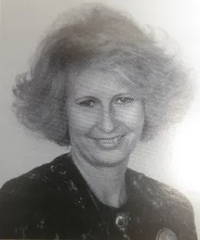 Erika Ammann
Avon, CO - Helping Artist From 1995-2020
Errika Ammann was well known for her beautiful stroke work featuring Multi-Loading Bauernmalerei painting. She published several books and articles, along with pattern packets of her works of art all over the world. Erika was a frequent guest demonstrator in the DecoArt booths at trade shows for many years.
Betsy Edwards
Helping Artist Since 2005
Betsy became a DecoArt Helping Artist in 2005. Betsy served as the President of the Society of Decorative Painters, leading an organization of artists with more than 200 chapters worldwide. She was a founding member and past President of the Colonial Heritage Garden Club, a leader in the Virginia Federation of Garden Clubs (VFGC), and a certified flower show judge. She was a prolific painter, author, gardener, craftswoman, decorator and volunteer who loved helping others achieve great things.
Betsy was born in Dallas, Texas on November 22, 1941 and raised a large family that migrated to the east coast, living in Maryland, New York, and New Hampshire, before retiring to Virginia in 2011. She was preceded in death by her husband of 56 years, James Percival Edwards III, their daughter Julia E. Edwards Franks, and son-in-law Jerald Q. Franks. Betsy is survived by her daughter Tricia, son Jim and wife Silke, son Richard and wife Tracy; six grandchildren, Quen, Ethan and wife Angela, James, Duncan, Caroline, and Ellie; and two great grandchildren, Fiona and Rainier.