Posted by DecoArt on Jul 20th 2016
With the popularity of gallery walls we wanted to inspire you with some group canvas ideas. One image painted over multiple canvases or a set of coordinated images are a great way to make a statement in a room. It's also a way to decorate on a budget because smaller canvases tend to cost less than one really large canvas.


We'd love to see your group canvas ideas. Share them with us using #decoartprojects for a chance to be featured on our social media.

ARTIST: DecoArt Design Team (DecoArt.com)
Splitting one item across multiple canvases can instantly add interest to any room! See how the DecoArt Design Team created this bicycle triptych using Americana Acrylics.


ARTIST: Micaela Spiggle
I am in love with the boho trend as well as anything tribal so I wanted to make a grouping that reflected this style. The color palette I chose creates a softer, pastel desert feel. I used Blue Mist, Uniform Blue, French Mauve, Light Buttermilk, Terra Coral, Spa Blue, and Mink Tan.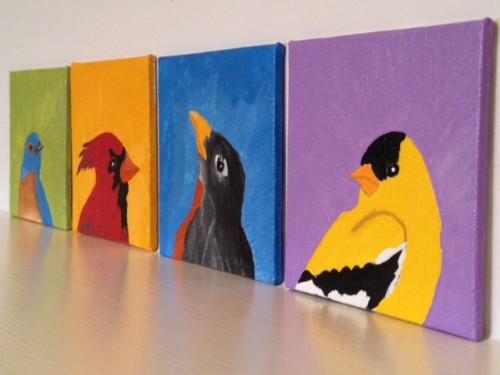 ARTIST: Jo (Chica & Jo)
See how Jo from Chica & Jo created this lovely set of nature-inspired art using Americana Acrylics. She even provides the pattern so you can easily replicate!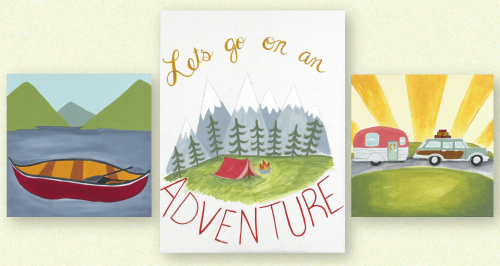 ARTIST: Micaela Spiggle
With warm weather here now I am feeling the urge to camp! I picked some of my favorite things from camping like mountains, vintage campers, tents, warm fires, and lake canoe rides then picked some fun fonts and a quote to complete this grouping. Colors used: True Ochre, Blue Mist, Burgundy Wine, Uniform blue, Winter Blue, Georgia Clay, Desert Cactus, Raw Sienna, Hauser Light Green, Light Buttermilk, and Lamp Ebony Black.