Posted by DecoArt on Jan 9th 2017
Did you know that more than five million home decor ideas are pinned daily on Pinterest, many of those tutorials on how to do-it-yourself? We see your pins and we want to be the company that continues to provide you the tools to bring your ideas to life! We've been busily working on developing some new DIY-centered products for you to try and we would like to give you a more in-depth look at what you can do with them.
---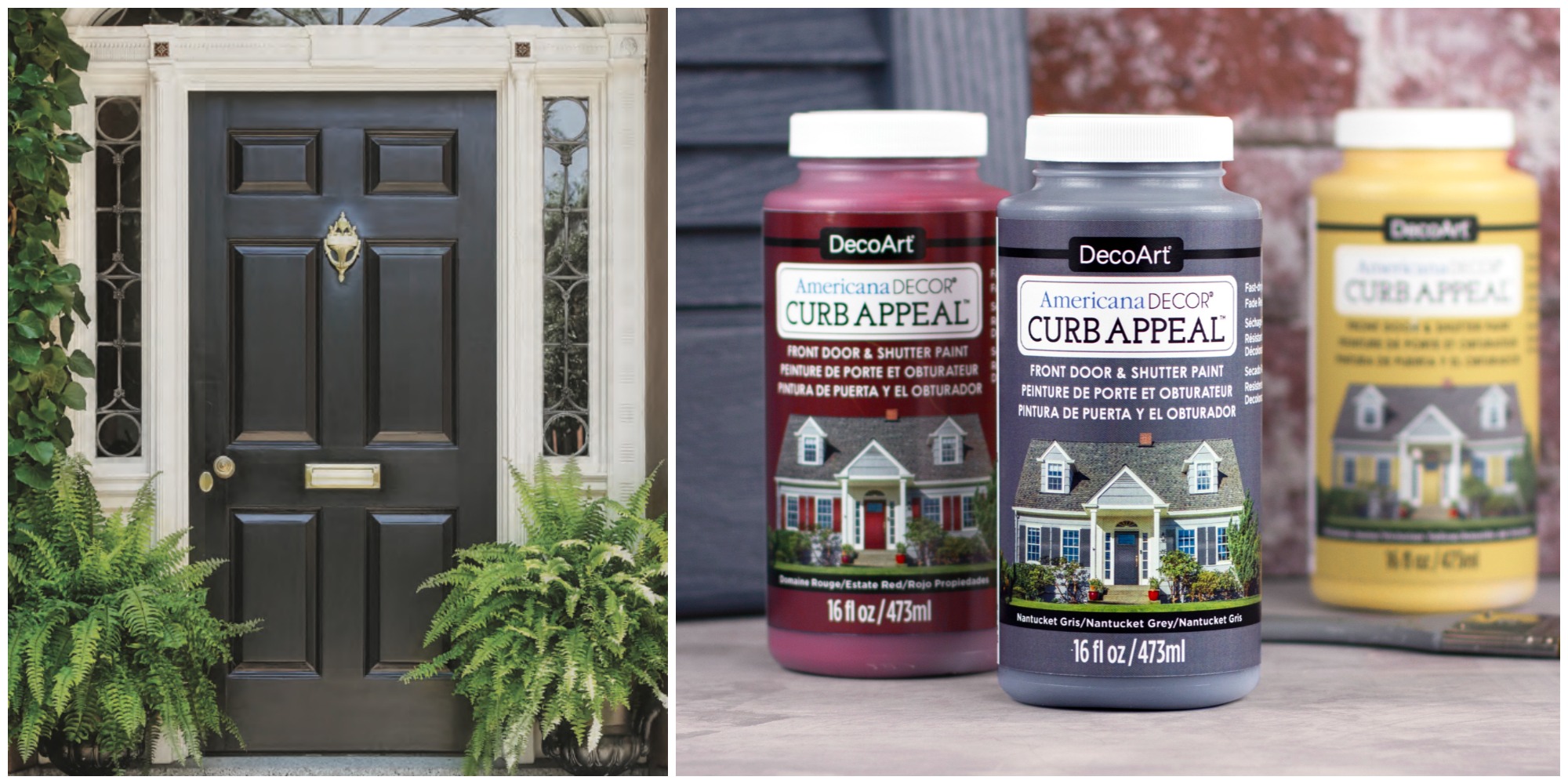 Americana Decor® Curb Appeal™
is a durable outdoor paint that will ensure your home is putting its best foot forward! It is specially formulated to work on doors (wood or metal), shutters, railings, mailboxes, and more! Works well with stencils to customize your home's most recognizable feature - your front door! Use it to create bright accents that give your home's exterior that "finished" look.
- Fast-drying
- Fade-resistant due to excellent light-fast pigments
- No sealer required for a durable, long-lasting finish
- Versatile, semi-gloss finish

---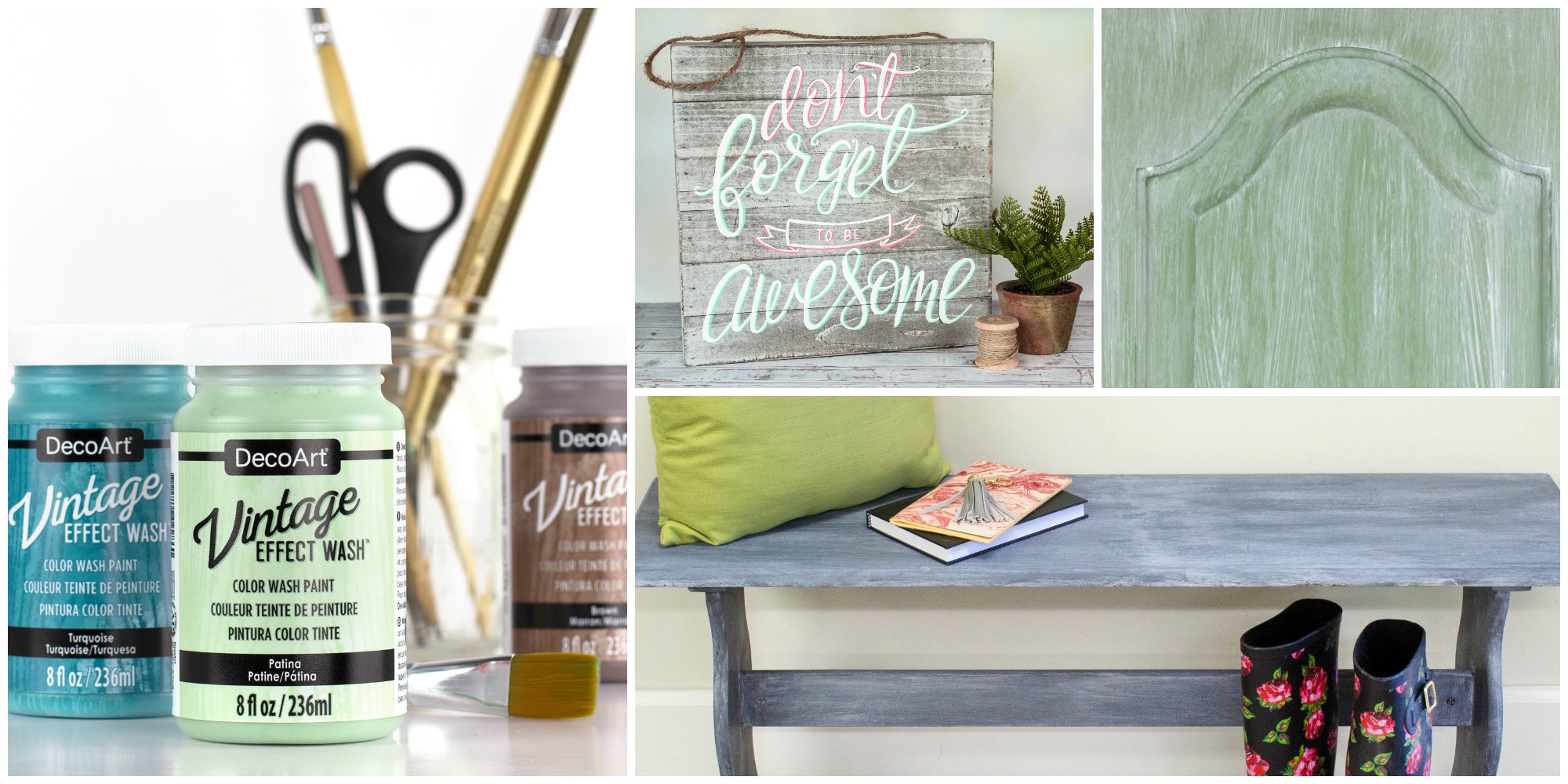 DecoArt® Vintage Effect Wash™
was inspired by the Nordic design trend of light and washed-out looks. These transparent pickling color washes can be used on raw and finished surfaces and brighten wood projects without hiding the natural wood grain. Its transparency gives users complete control over the color intensity and amount of weathering in order to customize vintage-effect projects to suit personal styles.
- Light-fast
- Self-sealing
- Water-based
- Permanent
- Soap and water clean up.

---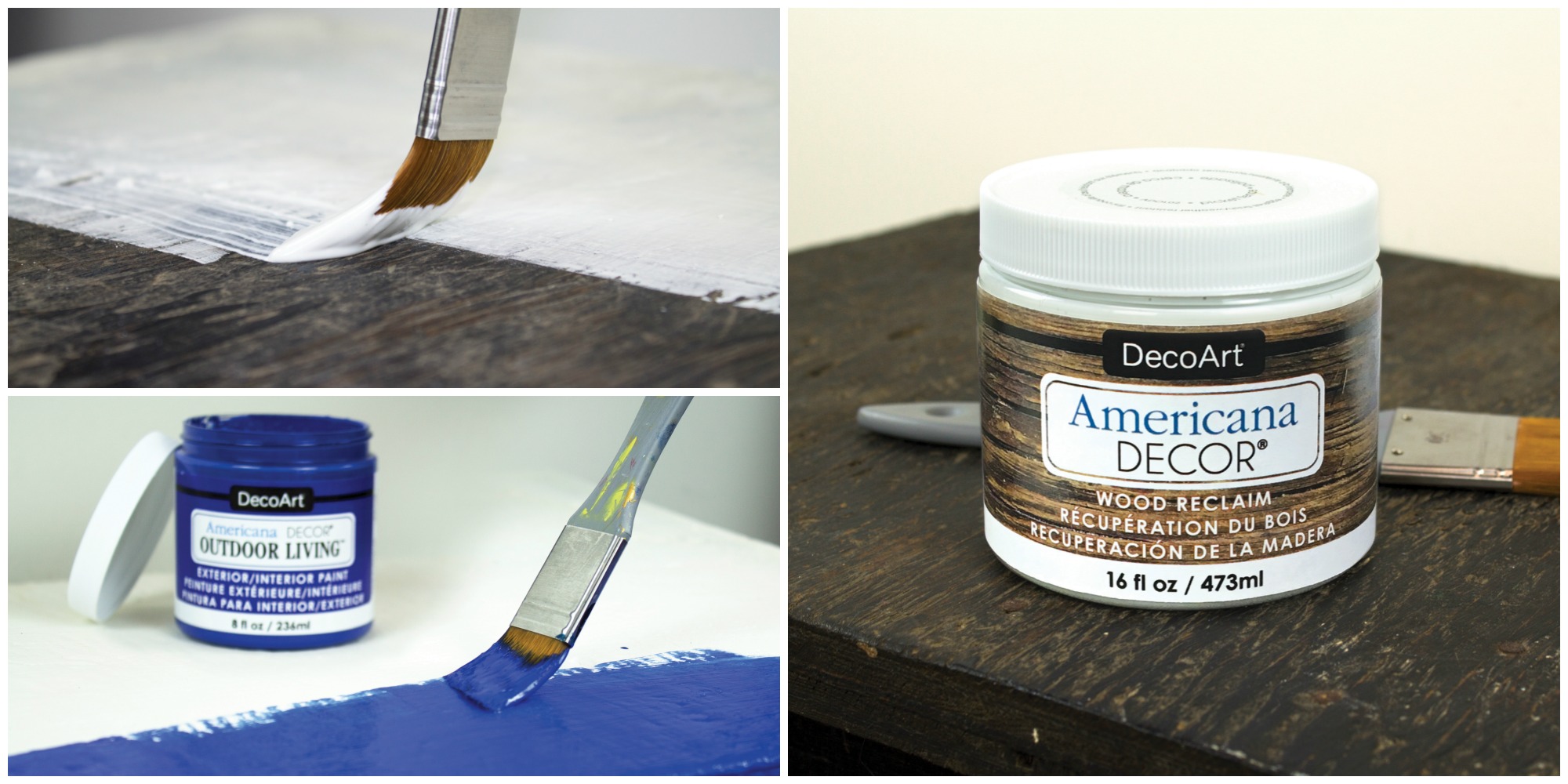 Americana Decor® Wood Reclaim™
coats, seals, and creates a uniform finish over weathered wood surfaces. Wood Reclaim is specially designed for extremely weathered wood surfaces like old porches, wooden benches, porch swings, pallets, and more. It lays down a thicker film that helps to coat and fill in gaps and cracks, seal, and create a uniform finish over weathered surfaces. Its off-white color yields an easy-to-see coating, making even application and coverage a breeze. Can also be painted overtop using the Americana Decor Outdoor Living paints to create a custom finish.
- Indoor/Outdoor
- Water-based
- Permanent
- Soap and water clean up.
---