Posted by DecoArt on Jan 30th 2023
Make your next project amazing with shimmer and shine from glitter paint. And this is no average glitter paint, its intense sparkle shines with every flicker of light. I made a fun gift for an upcoming high school graduate headed off to college and used Galaxy Glitter paint to make it fantastic.
This logo is the Penn State Nittany Lion for my friend's daughter who will be going to school there in the Fall. Of course, you don't have to make a logo, you can use this beautiful galaxy glitter paint on almost any wood, ceramic or metal surface.
The acrylic glitter paint goes on easily with a paintbrush and cleans up with soap and water. Apply multiple coats for enhanced glitter coverage and you can even mix and match glitters!
Items Needed:
Wood Shape
Paintbrush
Super Glue
Instructions: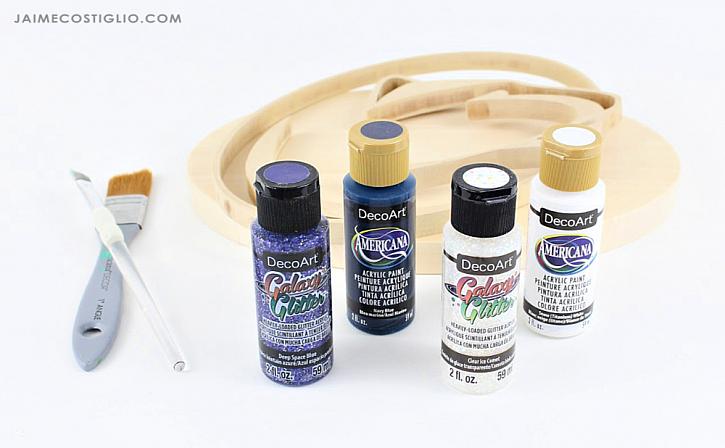 Step 1: Determine glitter colors for each wood shape and paint the corresponding basecoat.
Step 2: Using a medium paintbrush apply the Galaxy Glitter over the basecoat. Use multiple coats to achieve desired glitter level.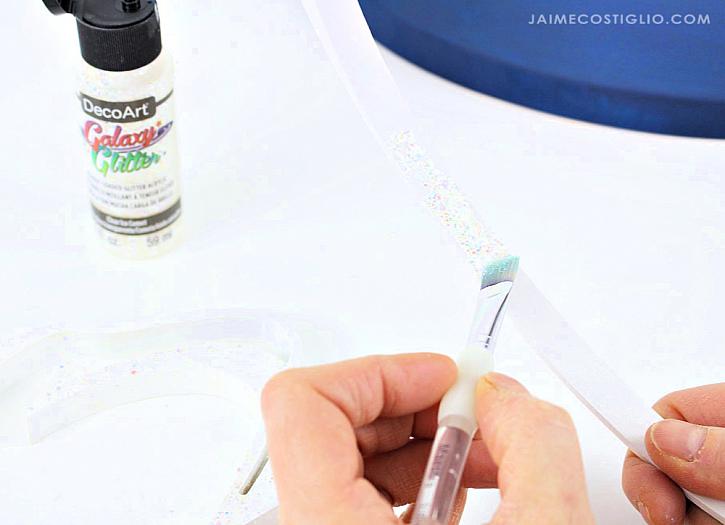 Step 3: Adhere top piece onto base using super glue.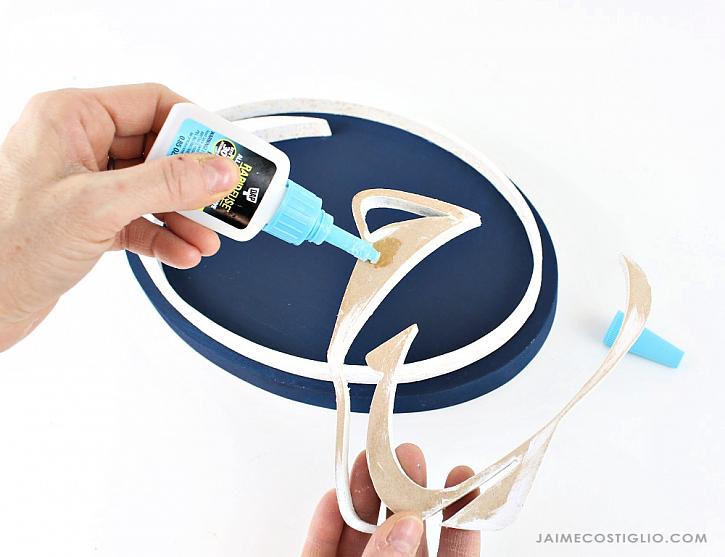 Step 4: Apply Galaxy Glitter to base portion where you want glitter.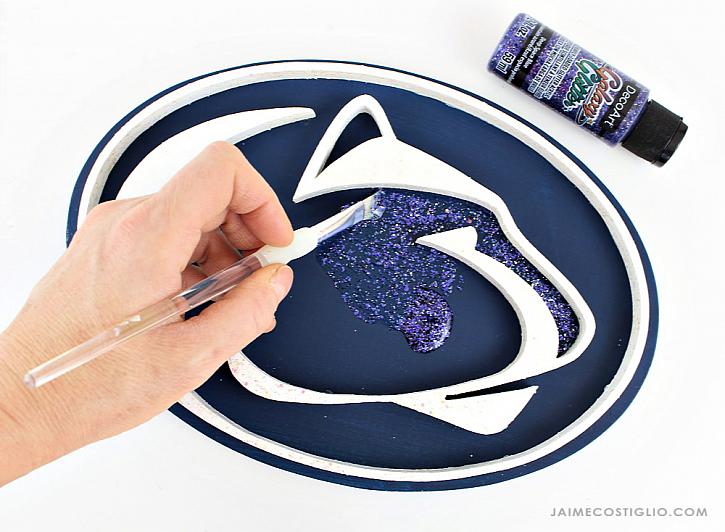 Let dry completely then hang and enjoy your glittery wall art.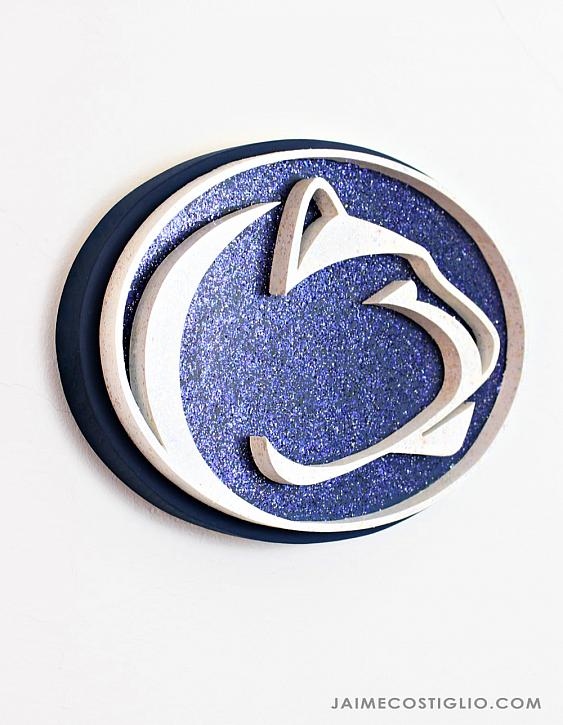 Perhaps the best part about this glitter paint is the control factor. Because it is an acrylic paint base mix with multi-size glitter flakes you are able to control the glitter placement. I used to shy away from glitter because it was hard to manage but this Galaxy Glitter allows complete control for an amazing finished project.