Posted by DecoArt on Aug 8th 2017
Felt pennants (or flags) always rally that old-school nostalgia feeling. I love collecting vintage university and souvenir felt pennants to display in my home. So, I thought it would be fun to try something new and create modern locker decor with traditional felt pennants. 
Instead of sporting school names and places, I'm going to show you how to DIY your own pennant locker decor by adding fun quotes with fabric medium and acrylic paint. 
Items Needed:
Felt Pennants.
Small Paint Brush Or Stencil Dauber
Cutting Machine Or Stencil And Your Favorite Quotes
Magnets Or Double-sided Tape
Instructions:
First, select or make a few felt pennants. I purchased pre-made pennants in a few bright colors.
I love buying pre-made pennants and this site has gobs of colors to choose from.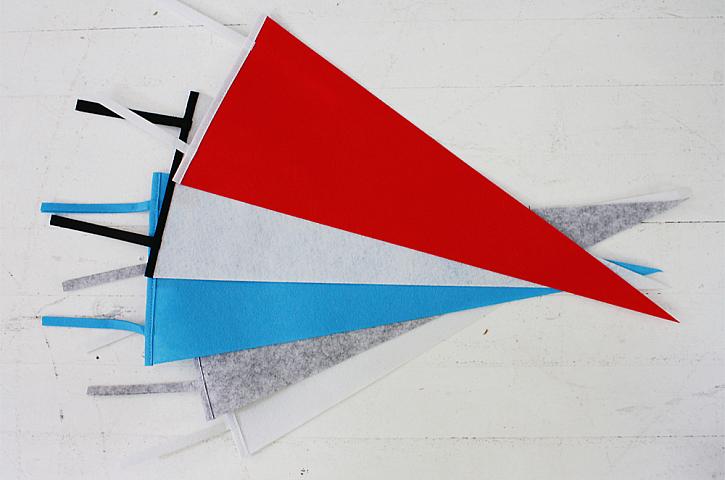 Next, create some stencils with your cutting machine. Be sure to consider both the wide and skinny width of your pennant. I made a few quotes vertical and some horizontal. You can also use one of DecoArt's alphabet stencils. They have many fonts to choose from for your lettering.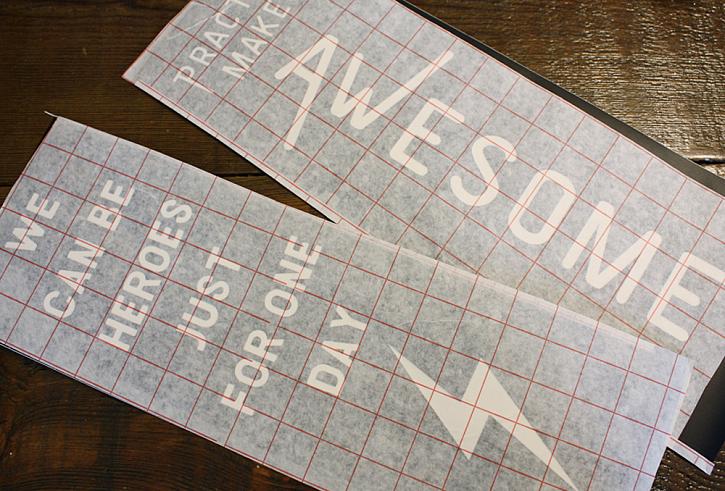 Select your paint colors and mix in your Fabric Medium. Try to aim for a 2:1 paint to medium ratio. I just mixed it together on a paper plate. Adding Fabric Medium to your paint will ensure a more permanent application on the felt (or any fabric you paint on). It also makes the paint a little more pliable for lettering.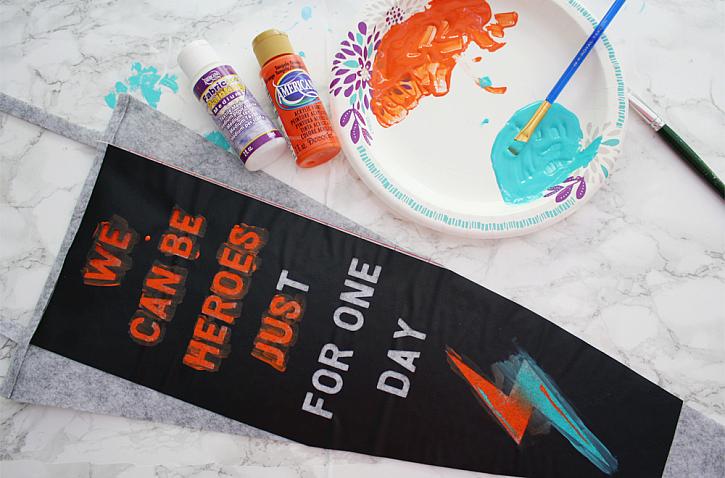 Gently paint your letters onto the felt, being careful around your stencil borders. If my lettering was small, I dabbed the paint with my brush in up and down motions. If you want to add a little shading to your letters, simply grab a contrast paint color and use your brush to dab around the letter edges before you remove your stencil. This gives your lettering that old school feel.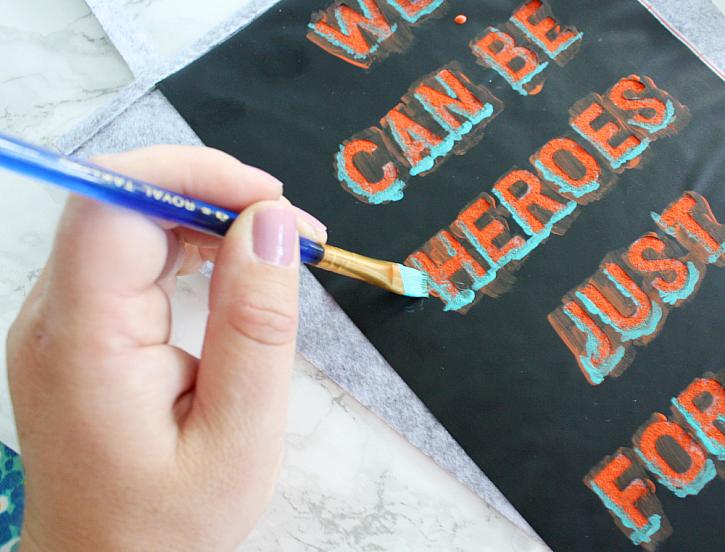 I had fun coming up with creative quotes, song lyrics and sayings to inspire my kids or at the very least, make them smile when they open their lockers.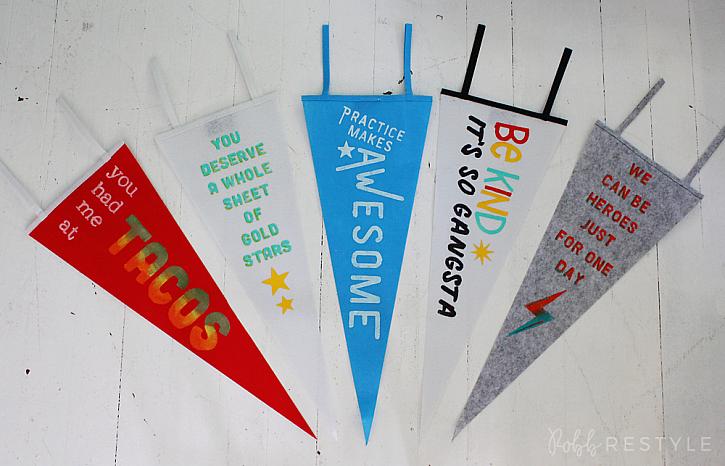 The pennants are pretty light so you can use a magnet or double-sided tape to hang these either on the inside or outside of metal school lockers. This would be a fun and easy way to decorate the outside of lockers for events like homecoming, school clubs, and sports teams too!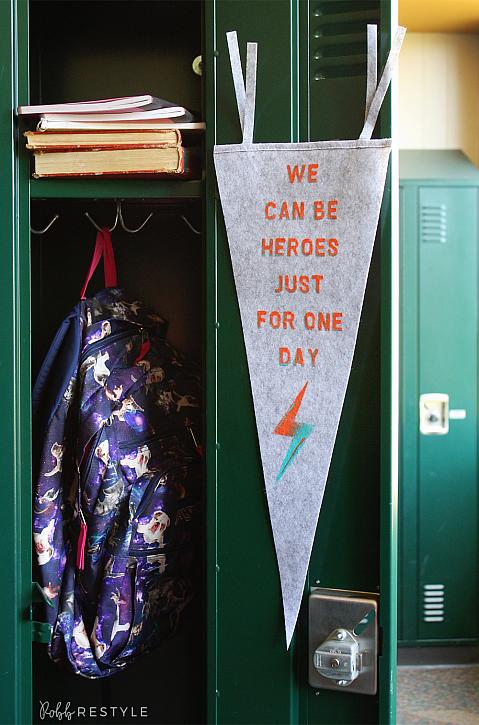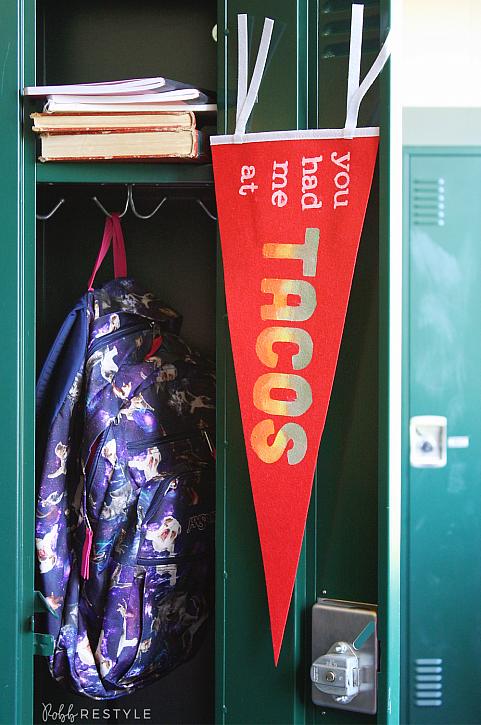 Be creative! There are gobs of ways to use these pennants to encourage your kiddos at home as well. Because, we all know practice makes… Awesome!