Posted by DecoArt on Mar 18th 2018
I love filling my home up with art, but I don't ever want to spend a ton of money on it. So when I can DIY my own art pieces, it's a win for me. With the help of the new DecoArt Matte Metallics gold acrylic paint, I was able to convert a simple piece of pink card stock and a cheap black frame into a piece of high end looking art that didn't break the bank!
Items Needed:
Washi Tape
Black Picture Frame
Pink Card Stock
Potato
Knife
Paint Brush
Instructions:
Begin by making the art. For my art I went with the age-old potato stamp. It's such an easy way to make your own custom shaped stamp. To make my arrow shape, I just cut the potato in half and then used my knife to cut the shape in the potato so that it stuck up about 1/2" from the rest of the potato.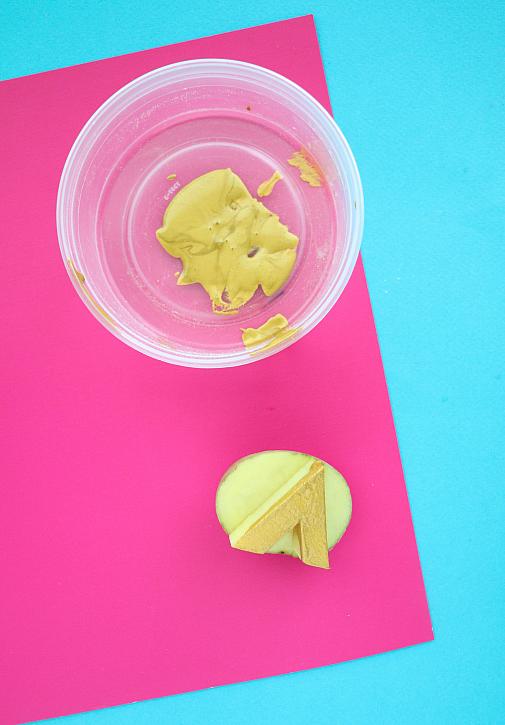 Next, I dried it off with a paper towel and then simply brushed on the gold matte metallic paint and stamped it on my paper in the pattern I chose. I stamped twice and then added more paint and stamped two more times. I repeated this until my art was complete. Then it was time to let it dry.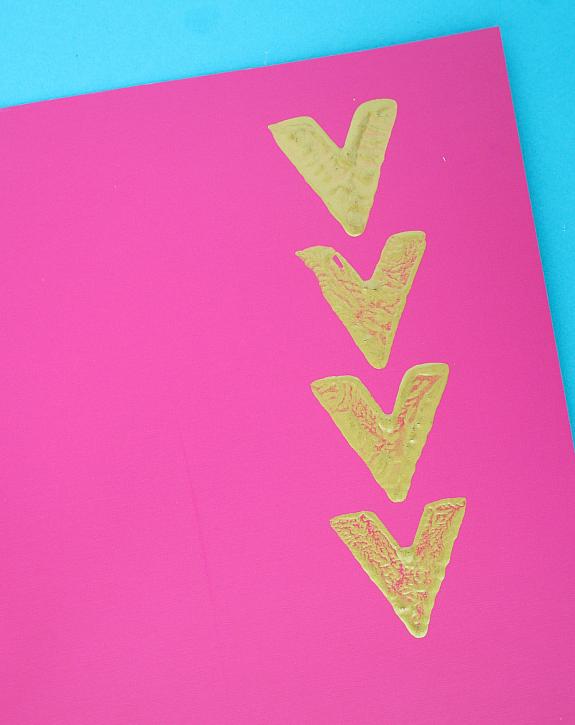 While my art was drying, I worked on sprucing up my picture frame. To do this, simply tape off the corners of the frame using the washi tape and then paint on a layer of matte metallic paint. Let dry and then repeat with additional coats as needed. I ended up using three coats to cover the black frame. Once dry, gently remove the washi tape, add your art and your upscale art is ready to display!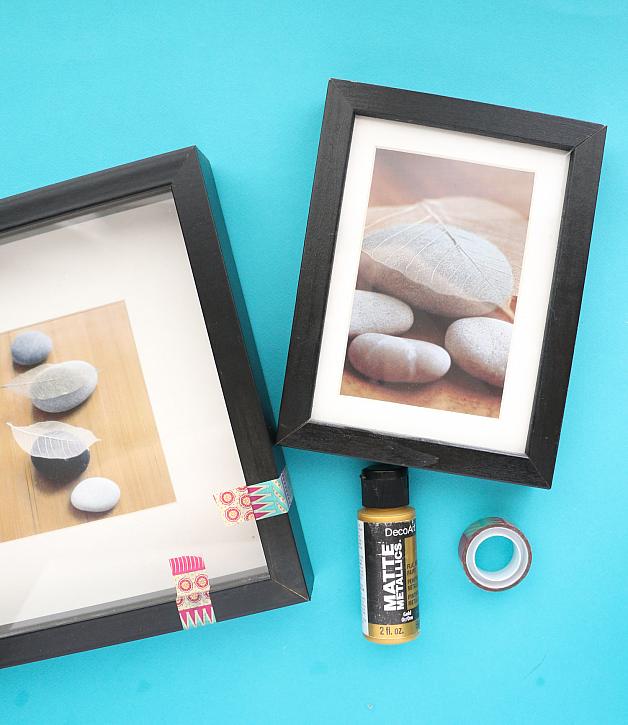 It really is amazing what a little paint can do to bring something from boring and cheap looking to pretty and classy. I can't wait to add this art to my growing gallery wall!