Posted by DecoArt on Oct 16th 2018
I like to change my décor with the seasons. This fall, I decided to bring in some organic feeling items, such as dried grasses from my yard. The grasses on their own looked a little flat, and I knew I needed something with a little glimmer to make everything pop.
Metallic accents in décor can really bring a touch of brightness to a room! Americana Décor Texture dimensional metallic paint is a great way to customize a project and add a 3D effect to projects. I had an idea to take a large leaf and make wall art using the Texture dimensional metallic paint. It functioned almost as a molding medium to make a leaf relief.
Items Needed:
Large, Non-toxic Leaf (Hosta Leaf), Or A Plastic Leaf (faux Monstera Leaf)
Small Palette Knife
Workspace Covering
Glass Floating Frame
Instructions: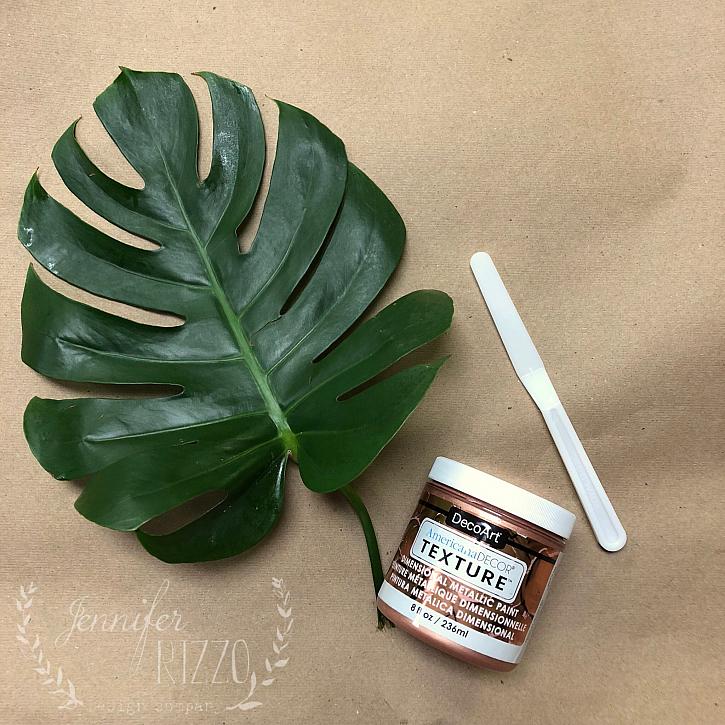 Step 1: Gently stir the texture paint.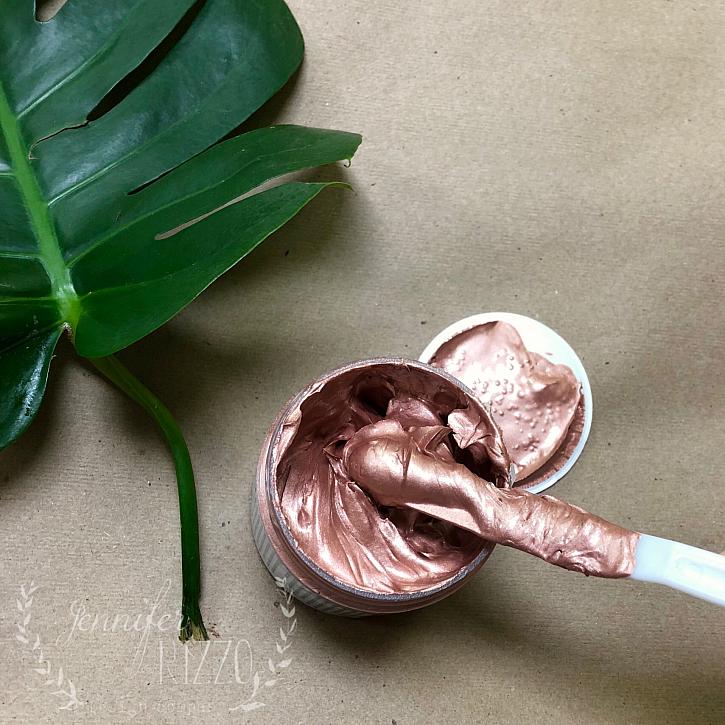 Choose a large non-toxic leaf as a base, or use a faux leaf if there is a concern. This can also be done with smaller leaves from Maple trees, or even Oak trees.

Step 2: Lay the leaf flat, and spread a thin layer of Americana Decor Texture in Rose Gold on the leaf with a palette knife.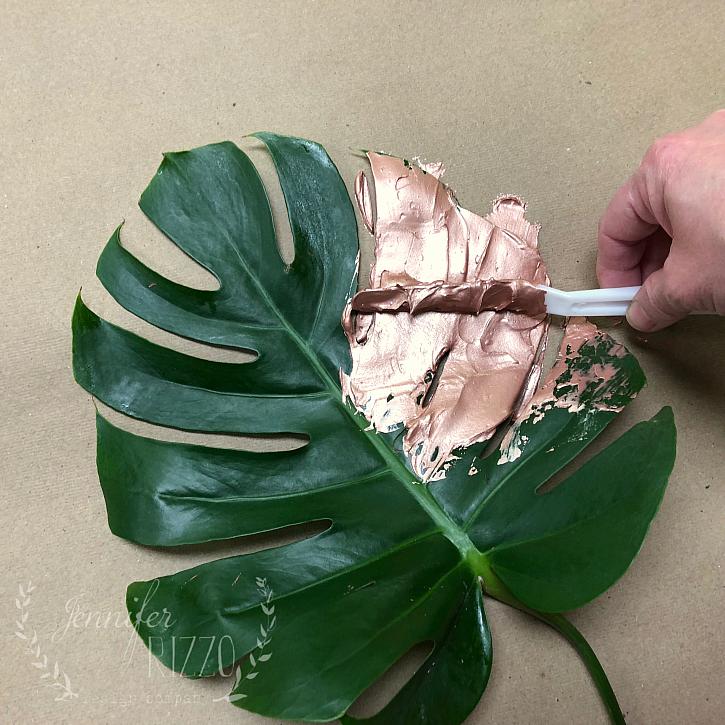 Step 3: Let dry over several hours, then, when dry to the touch, add a second thin layer, being careful to cover the entire surface.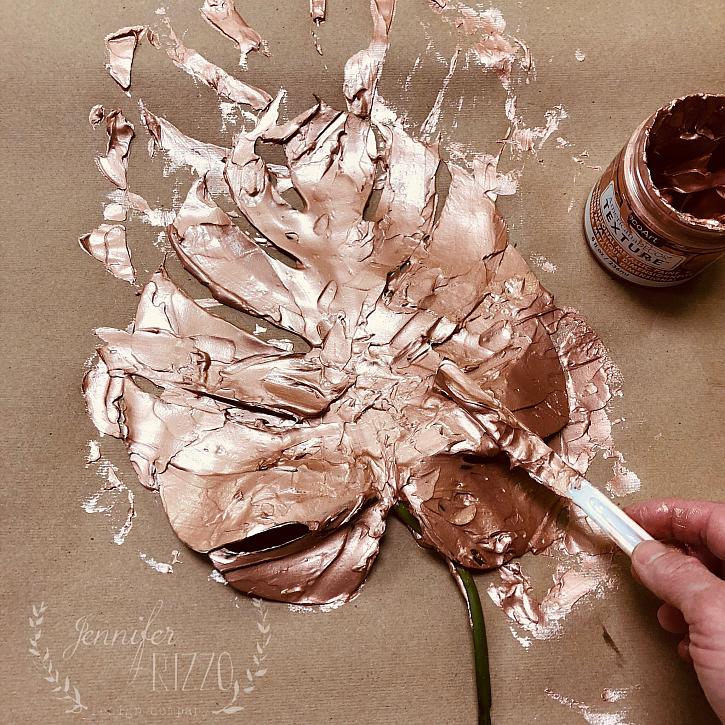 Step 4: Once the entire leaf is covered, carefully move the leaf to a clean surface, and let dry, leaving the texture paint side up. Depending on the thickness of the applied medium, this may take several days!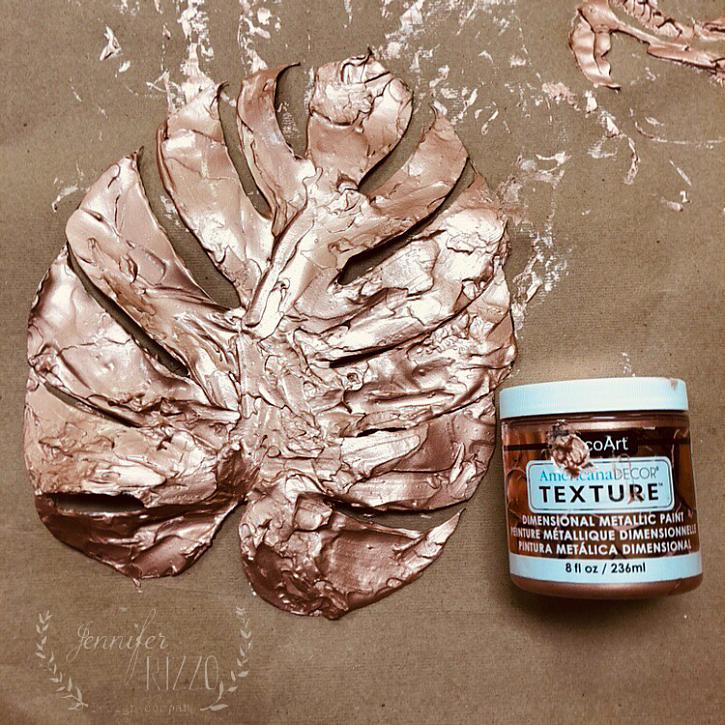 Step 5: Once the medium is completely dry, peel Americana Décor Texture off the leaf. If a real leaf is used, it may tear, and that's ok, it can be discarded when finished.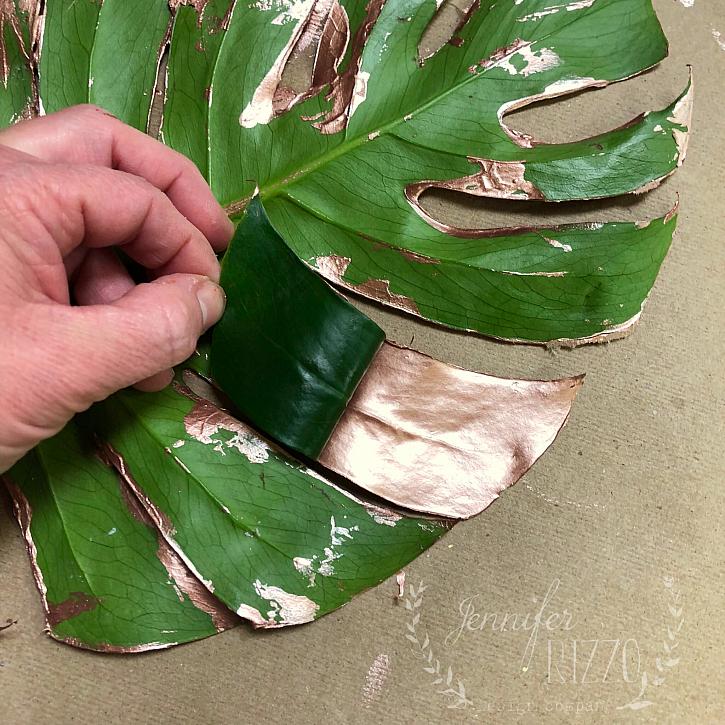 Step 6: Once the leaf and the Texture paint are separated, it's ready to frame! If the underside of the medium still seems not 100% dry. Let impression sit out overnight to make sure it's completely dry before framing.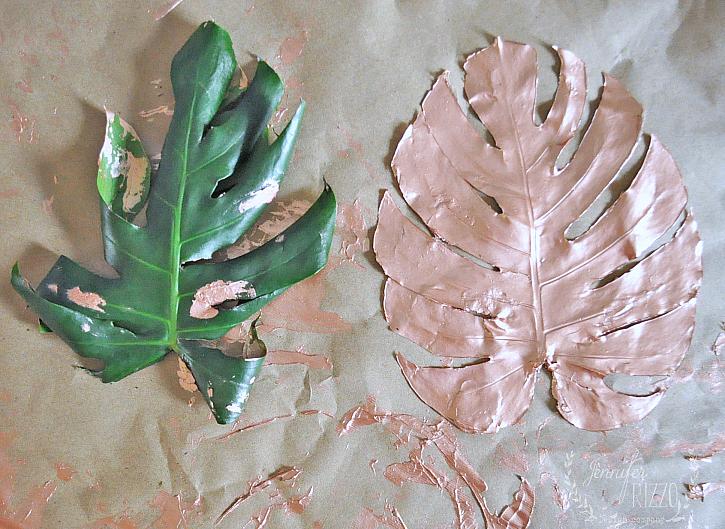 Step 7: Place the leaf impression in the floating frame between two pieces of glass, and display!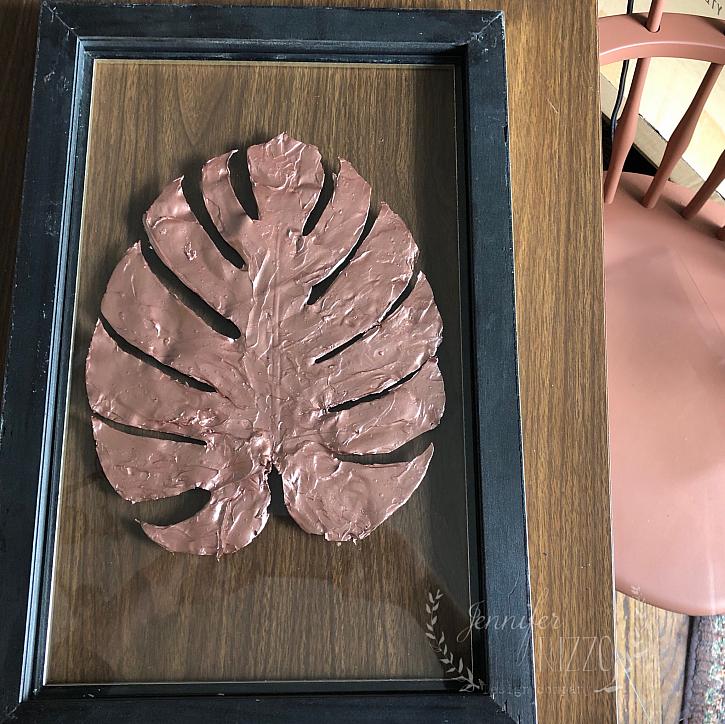 I love how pretty the metallic Texture paint is! It really has a nice shine and shimmer, and the veining of the leaf really shows in the impression. It was the perfect complement to my dried grasses in fun, boho vases, and the rest of my fall décor.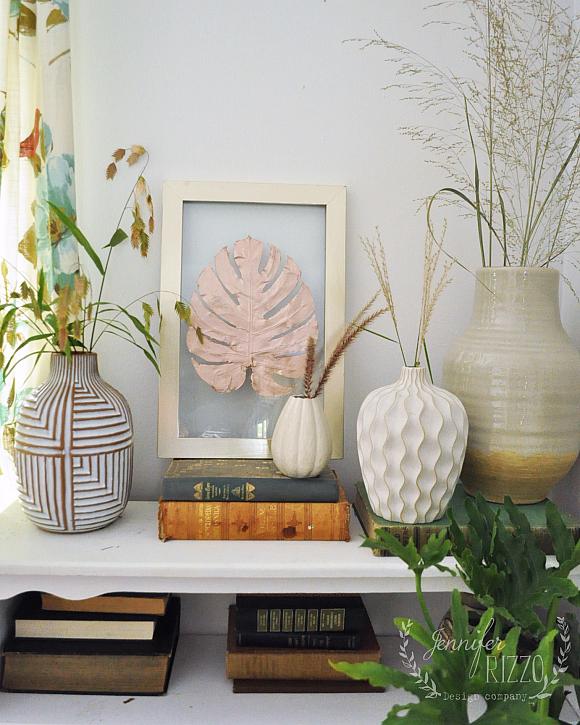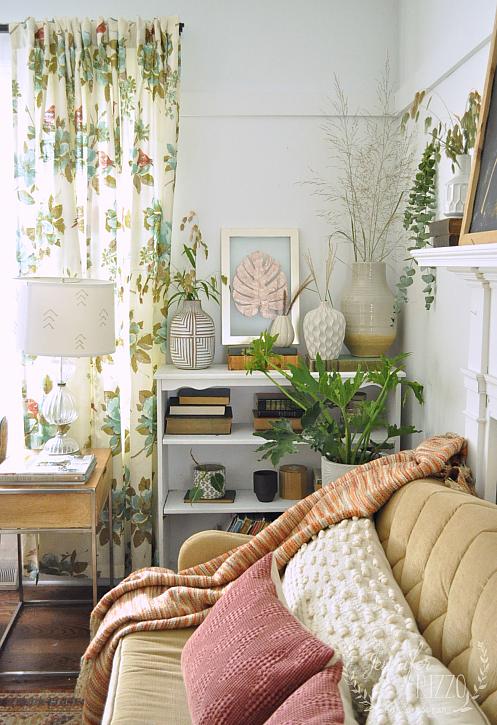 Find more creative inspiration at my site below, or visit my retail store The Collective lhe + Makery in Lisle, IL or online.