Posted by DecoArt on Jun 4th 2017
I love snagging flea market finds for my outdoor decor. It's a thrifty way to decorate your patio or deck without having to worry about the items getting weathered... because, well, that just makes it look even more retro-chic! 
Minnow buckets are fairly easy to find and usually inexpensive. We found these at a flea market and all were under $10 - mostly because the writing was worn off and some were missing the outer bucket. 
The missing outer bucket actually gave me an idea... All those little holes would be perfect for a tabletop centerpiece filled with string lights.
Don't get me wrong, I love using rustic metal flea market finds as is, but sometimes I want to add a little glam - especially if I'm using it in my party decor. So I decided this might be a perfect job for DecoArt Metallic Lustre.
I thought it would be fun to add a hint of metallic color to the minnow buckets before I put the lights in. I'm such a sucker for products that are fast drying and easy to apply. And that's exactly why I have become a fan of DecoArt Metallic Lustre. 
Items Needed:
Foam Brush
Painters Tape
Fairy Lights
Instructions: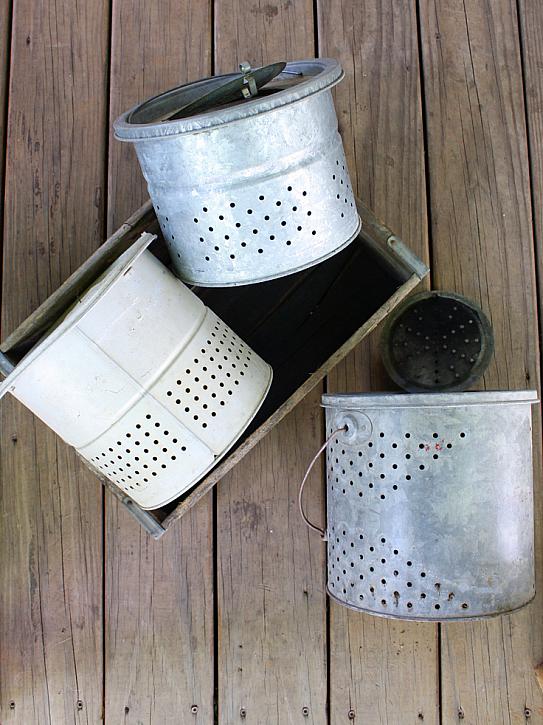 I just taped off some areas to paint, then applied the wax with a foam brush. I let it dry a few minutes and then used a cotton cloth to buff it into a beautiful glimmer-like finish. It was super easy and made a big impact on the buckets. I love how the color is both semi-transparent and shimmery. It was a lot easier to apply on the round surface of the buckets, too.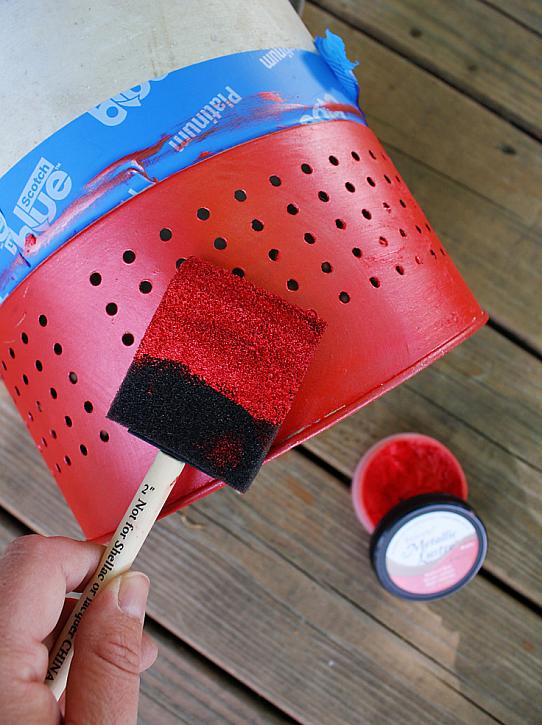 Summertime always brings out the stars and stripes at the Robb household. We proudly display our red, white and blue from Memorial Day through the July 4th holiday. So, I used my Silhouette machine to cut out a United States sticker and some stars to give the set of buckets a patriotic flair.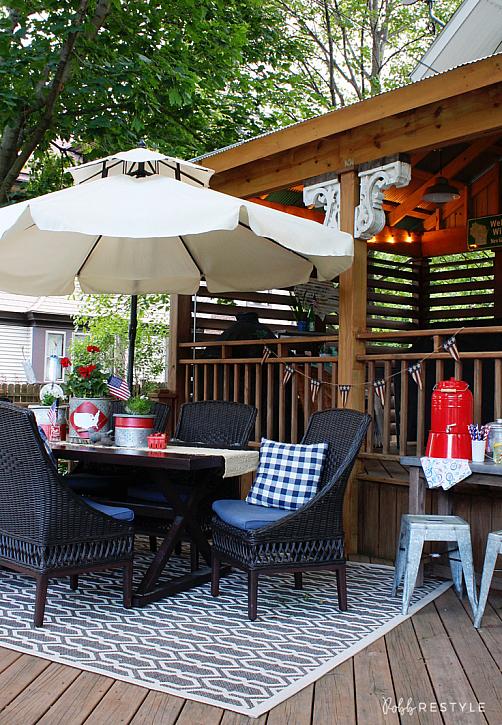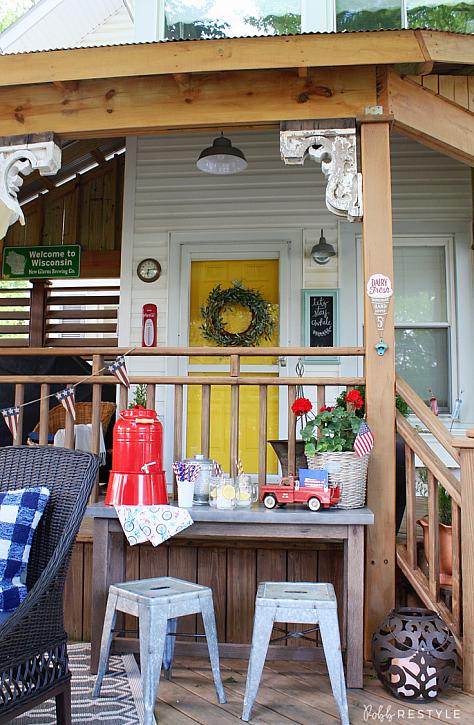 The buckets are adorable as centerpiece planters on my patio table and go from day to night with a set of fairy lights tucked inside the buckets.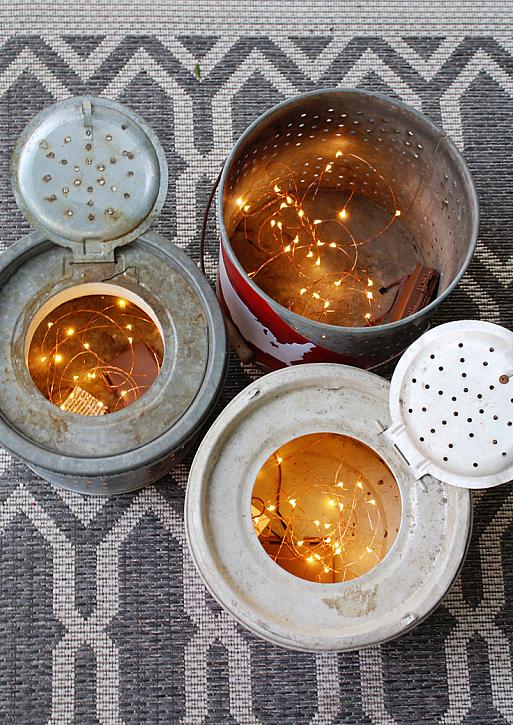 The combination of string lights and metallic lustre transform these vintage minnow buckets in a flash to lovely tabletop centerpieces and planters!
There are so many ways to repurpose vintage buckets and so many colors of metallic lustre to choose from. You could also use these as unique centerpieces for an outdoor wedding or light a path near your patio or decorate for a camping-themed birthday party. Endless possibilities.