Posted by DecoArt on Sep 10th 2013
I am always looking for fun ways to dress up the kitchen. Fun towels, a fabulous bowl full of scrumptious fruit, possibly some vintage kitchen tools on display...that's my favorite kind of kitchen decor. There is a new trend these days to have a soap stand next to your sink that is both stylish and functional. I think this trend is so fun, and I thought I would make a soap stand of my very own out of a plate and a candle stick with some cute polka dots to dress the whole thing up.
Items Needed:
Plate
Candlestick
Rubbing Alcohol
E6000
Paper Towel
Foam Stencil Brushes - Small And Large
Paper Plate Or Card Stock Paper
Instructions: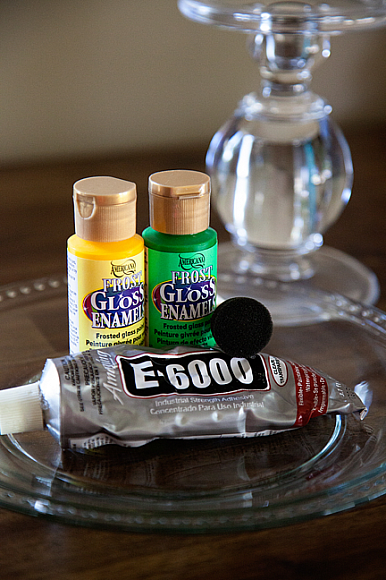 Once you've gathered all of your supplies, you need to clean the surface of your plate and your candlestick with rubbing alcohol.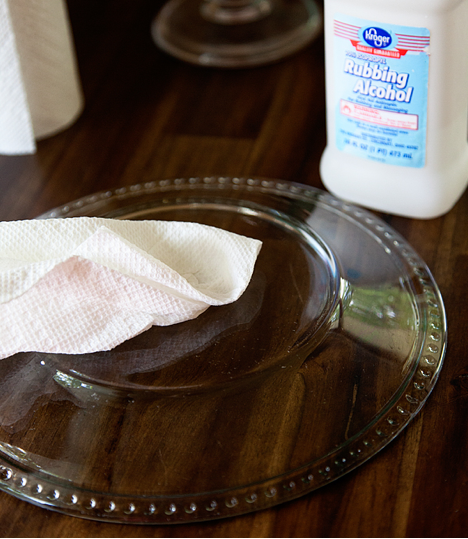 While that is drying, get your paint ready by placing a quarter size amount of paint on a piece of card stock or a paper plate.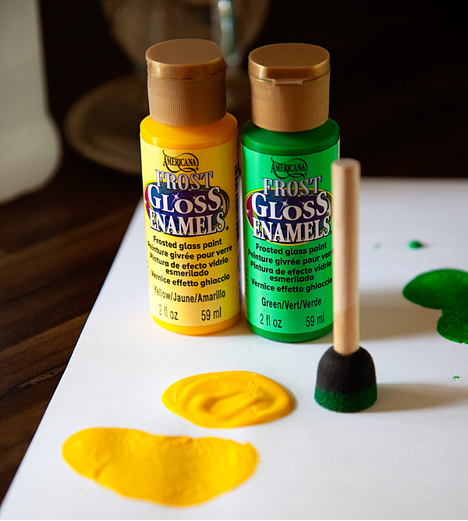 Then starting with your larger circle brush start to make polka dots all over the edge of the plate.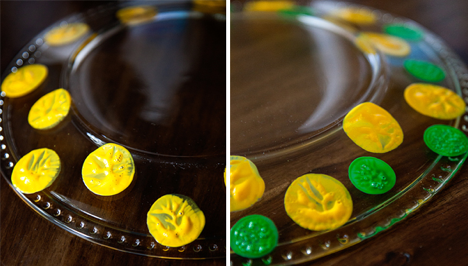 When you are finished with the large polka dots, fill in the holes with the smaller polka dots. Once your polka dots are dry, you can glue the plate onto the candlestick with the E6000. Place a thin circle of glue on the top of the candlestick.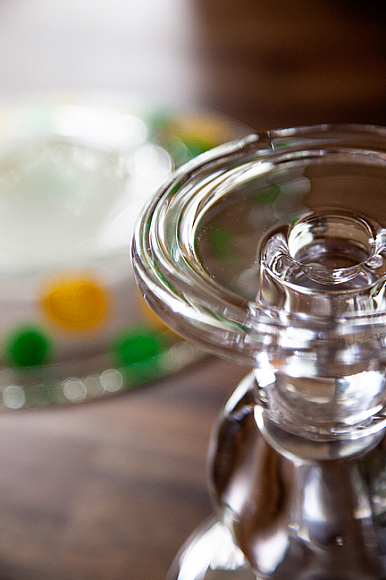 Let it sit for a minute or so. Turn the plate over and then carefully center the candlestick and place it on the center of the plate. Keep your eye on it. The candlestick may slide a bit based on how flat your surface is and how much glue you used.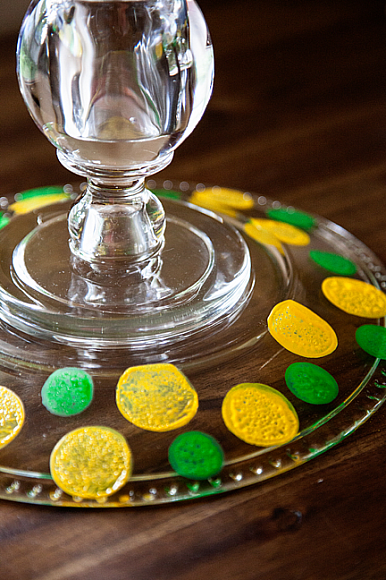 Hold the candlestick in place for a few minutes until the plate is slightly secure. Let it cure overnight. Once the glue has cured, you are all set, you now have a fun polka dot soap plate to dress-up your sink!