Posted by DecoArt on Aug 11th 2016
Hi guys! It's Gwen from The Bold Abode, and I'm so excited to share my new, updated Puppy Command Center with you guys!  We have a GIANT black lab named HotShot, and he keeps us on our toes for sure! I've had this cute little command center for about 10 years, and slowly, all of HotShot's accouterments have taken it over.  When I went to do some work on the Mud Room, I noticed how dingy and dirty it had become. It was time for a make-over of the Bold persuasion! 
Items Needed:
A Small Command Center With Hooks For Leads And A Space For Treats And Poop Bags
Paint Brushes
Instructions:
I grabbed my stash of Satin Enamels and brought this puppy into 2016!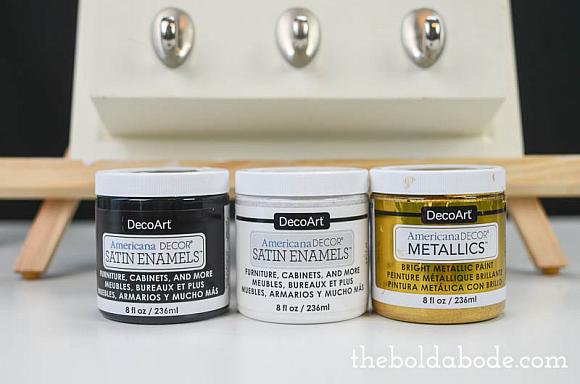 I had my command center already, but I'm sure you can easily find on at the craft store or online. I was fortunate to have an easel from my Social Artworking class I did a few months ago, and the command center fit perfectly, making it super easy to paint!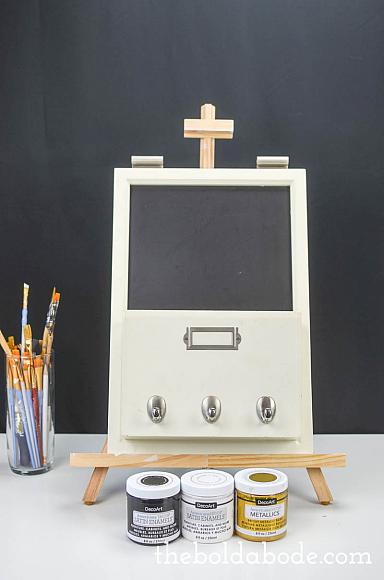 I started by cleaning and sanding it before I used a small brush to go around the hardware.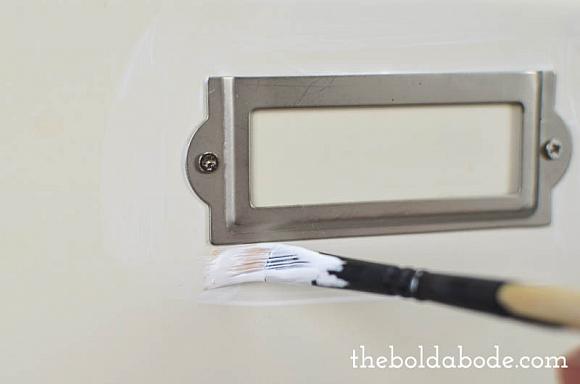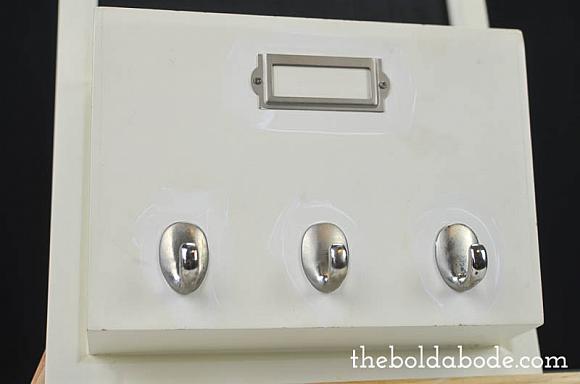 I taped off the chalkboard area with painters tape and gave the entire center four coats of Pure White.
Then I used the 24K Gold to accent the hardware and make it really stand out!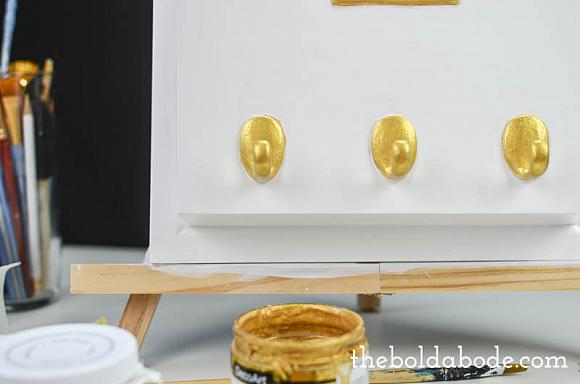 I did end up giving the hardware a coat of white before covering it with the Gold. The Gold can be a bit translucent to start, but just keep giving it another coat until you get that bright, solid gold-foil look. It's gorgeous and worth the wait!
Once everything was dry, I hung the new and improved Puppy Command Center in the foyer and filled it with HotShot's favorite treats. He's a happy puppy now!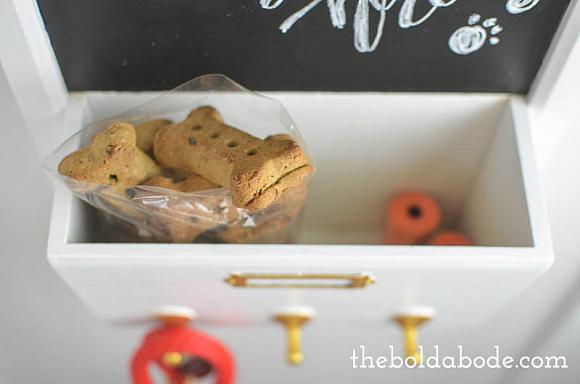 It makes it so much easier to find everything and take this crazy puppy out to do his business.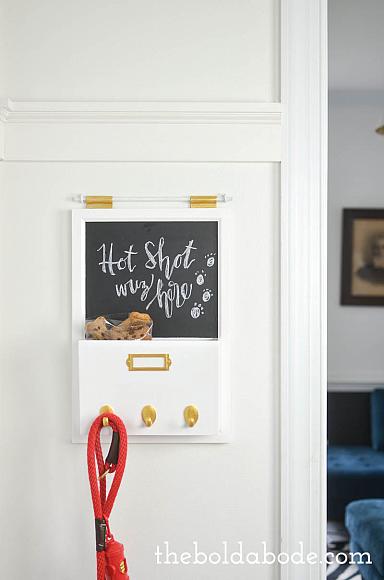 What do you think? Is it a command center worthy of such a cute and happy mongrel?